Remember how I mentioned last week that my girls are not really into coloring books? Well, today they very much were. They even colored during lunch.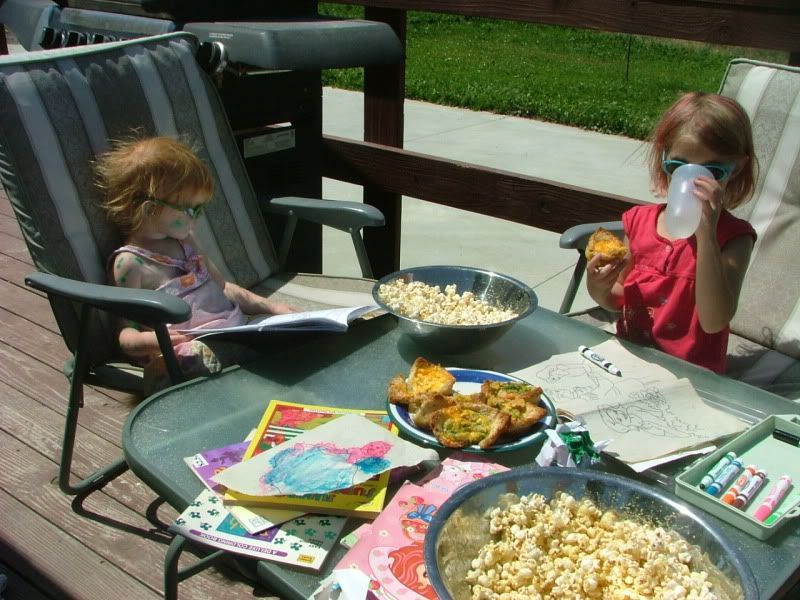 Hannah is working on a storybook, so she has a collection of all of the pictures that she's colored today from four or five separate books and tomorrow we're supposed to make them into a book and she'll tell me the storyline.
When it got really hot this afternoon, I stopped
weeding
, grabbed some supplies, headed to sit under a shady tree and called the girls over to do something I've been wanting to do for awhile. I gave each girl a sketch book and a pencil and told them to draw something that they saw.
Hannah drew a tree.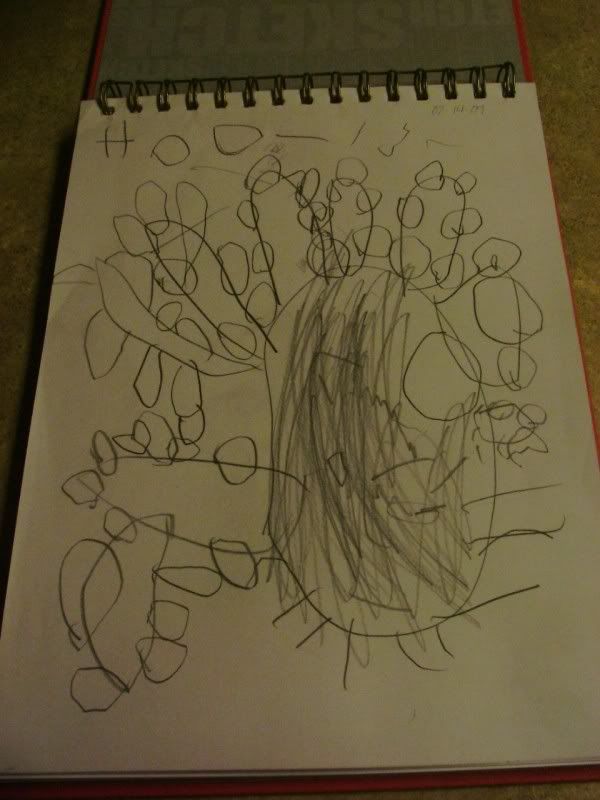 Ainsley drew a boat. A big boat - on waves.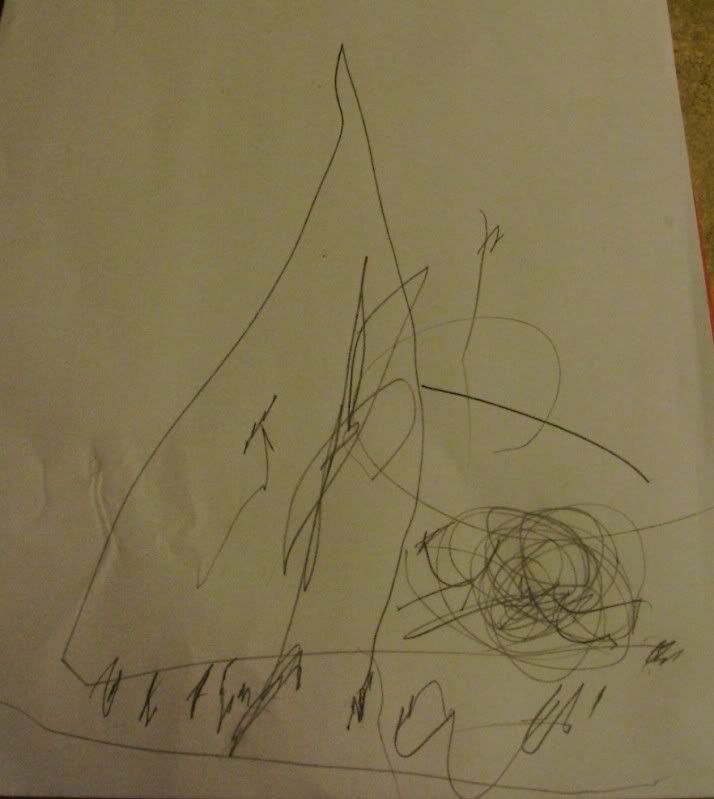 I was not really surprised at how enthusiastic the girls both were about the activity. What surprised me was how *studious* they both were.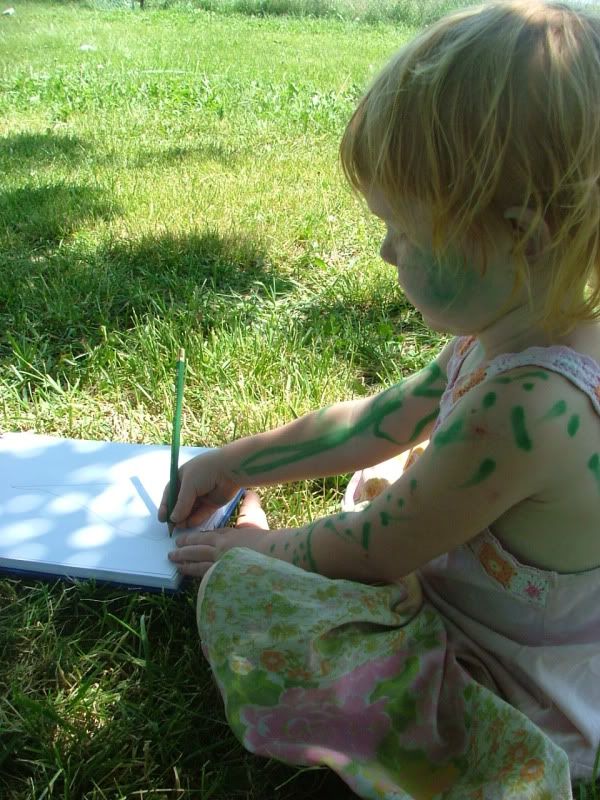 I've never seen Ainsley sit cross-legged voluntarily before. That was cute. And her arms, and her face ... that's another part of our artsy day. Her sister is trying her hand at body art.
We had company.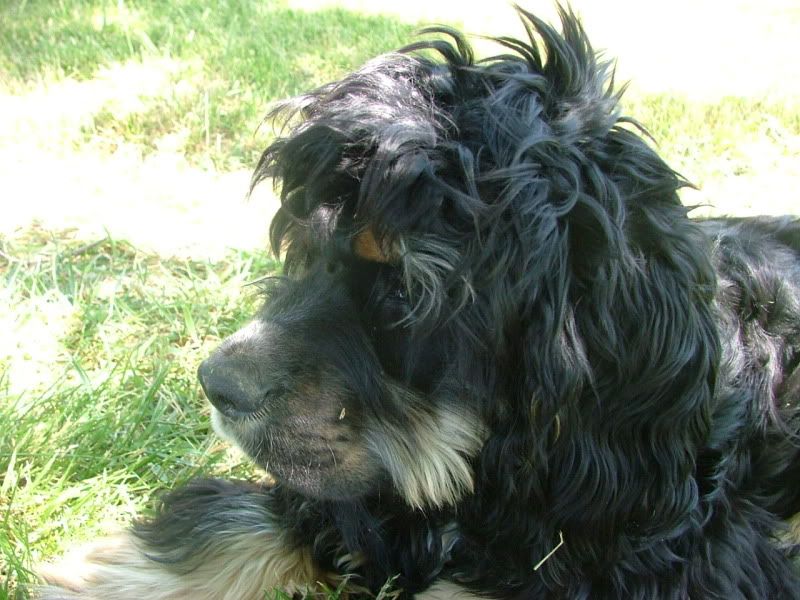 The cat inspired a portrait by each girl.
Ainsley's -
Not bad for a two year old. She got the spots at least.
Hannah's -
Later she added a vole the cat was chasing and an apple falling on the cat's head.
It was my first time doing this and I'm a bit ... um ... too obsessed with detail maybe. I painstakingly finished one in the time it took them to joyfully draw three. I figured if I was going to put the girl's drawings up, I should put mine up also.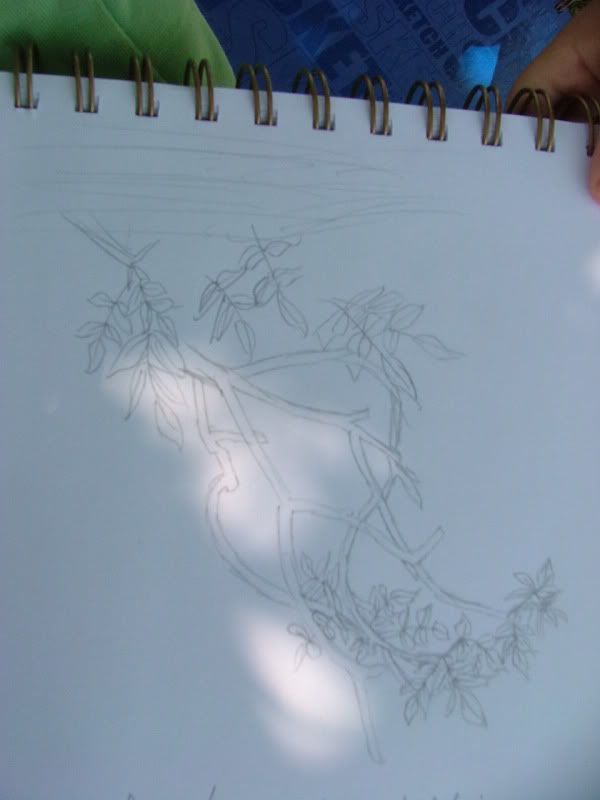 I need practice.
So today we put our first entries in our first nature journals.