Well, kind of. For a short time, it was park day. We needed to kill a few hours in town before my hair appointment so we went to a local park called 'Storybook Park'. Most of the playground equipment is themed, from storybooks of course.
There's the (pretty pathetic) climbing wall.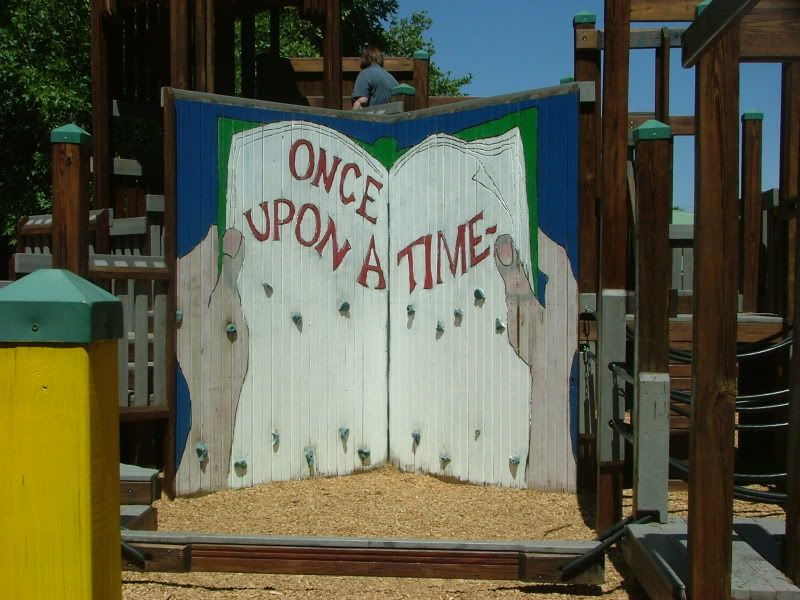 There are the dragon slides,
and the unicorn slide. Oh, the unicorn slide.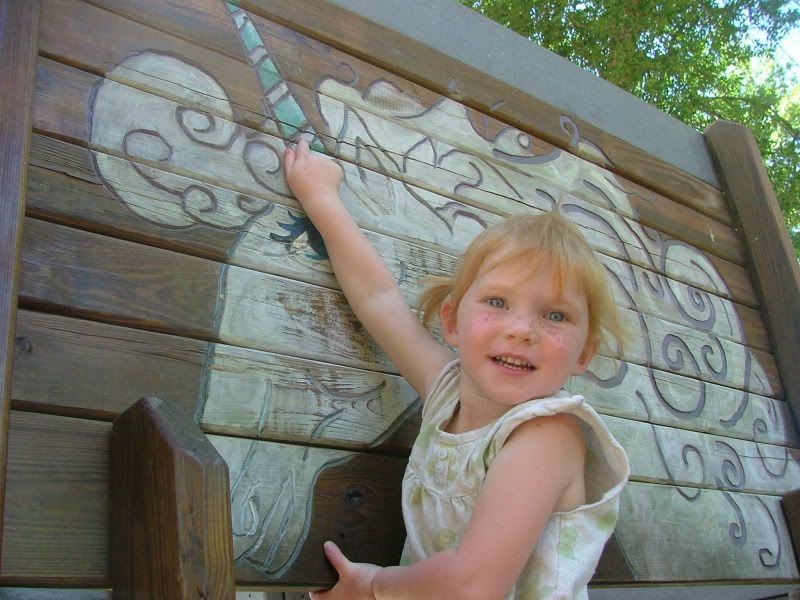 Look at the freckles on that girl. Her cuteness will be the death of me.
There's the racing boat,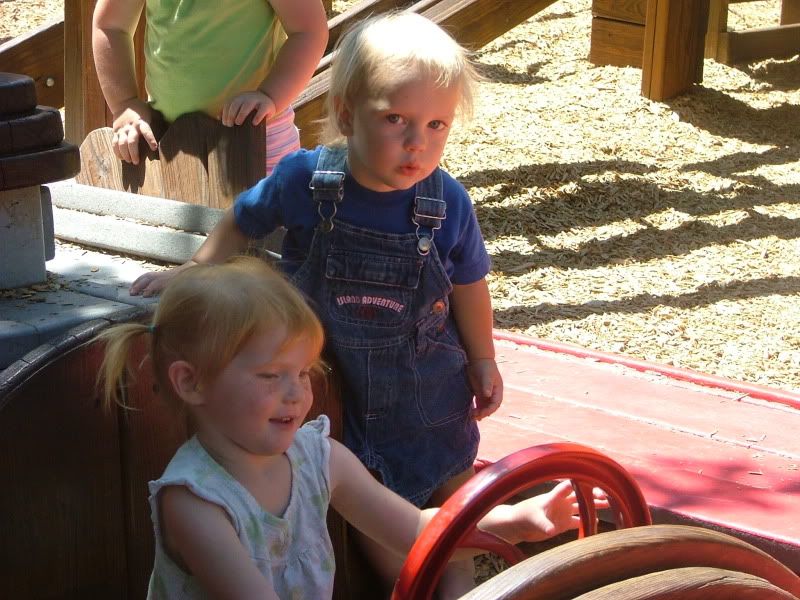 the dinosaur pit,
and the castles, one of which, from an alternate angle, doubles as a rocket ship. (And neither of which you get to see, because they're taking too long to load.) Then there's the tot area with bugs, a farmyard, and a shark. You'll just have to trust me about how cute those are because I want to go to bed and that won't happen tonight if I try to load the pictures.
The swings weren't themed. My kids love swings. I should say that my
girls
love swings. Gray's never gotten into them too much. This is pretty much what he thinks of swings.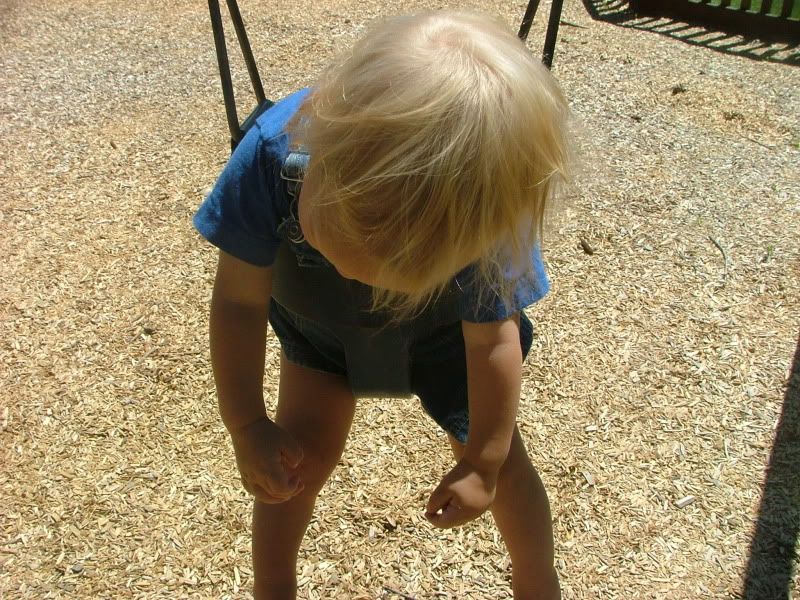 Have you
ever
seen a kid protest swings like that before?
Funny story for you. A few years ago, when my sister was living with me, we were both pregnant and suffering from severe short-term memory loss. Our kids loved swings and we would spend hours - hours, I tell you - pushing our two girls on the swings. One day we went to the city park for a town celebration and while we were sitting on the grass I noticed that the swing sets miraculously had two empty swings. I turned to my sister and said "Does Emma like swinging?" Seriously. "Does Emma like swinging." As if I hadn't been pushing Emma on the swings daily for the last month. And the best part is, my sister turned to me and said "I don't know." Then she turned to her husband and asked "Do you think she'd like to swing?" He looked at both of us as if we were crazy and took the girls over to the swing set.