When we pulled the dress-up clothes out of their boxes, there was much rejoicing. The girls dug in immediately.
Hannah went for style. Ignore that expression. She really is rejoicing.
Ainsley, however, went for utility - a ballerina dress went on and she didn't stop moving until the music went off.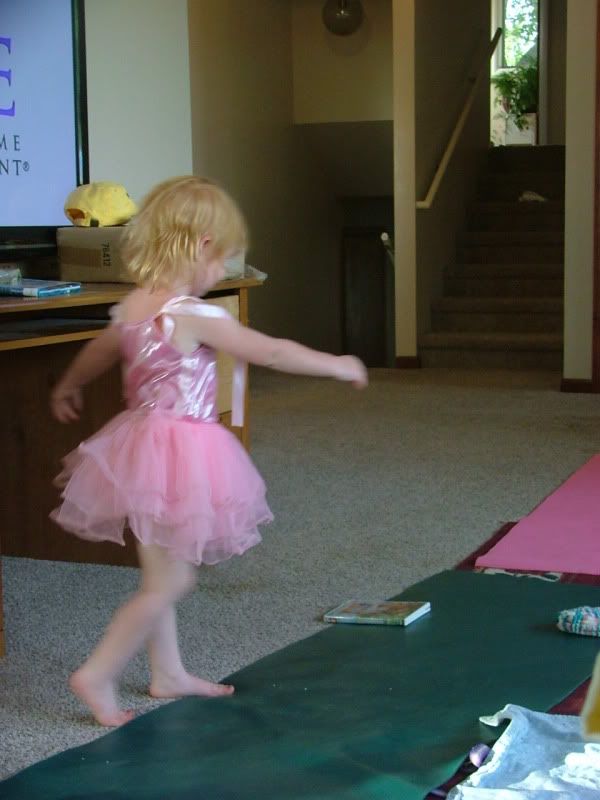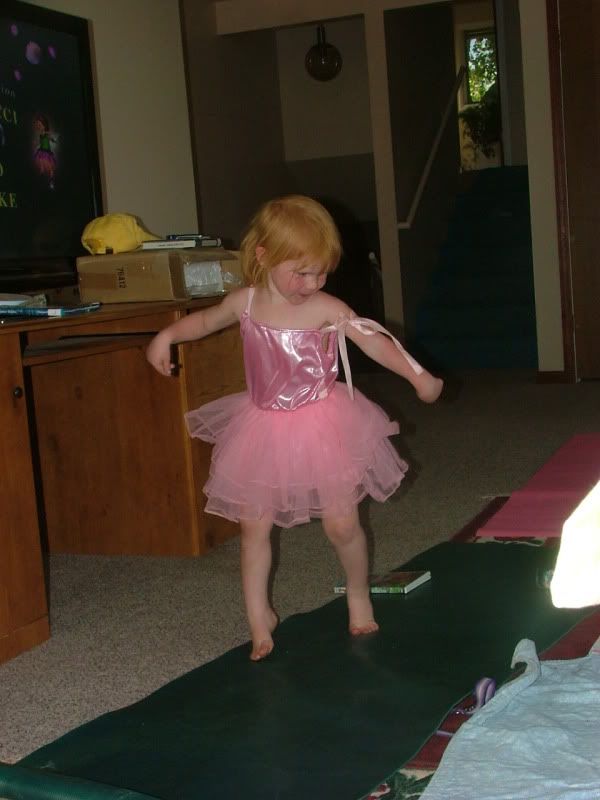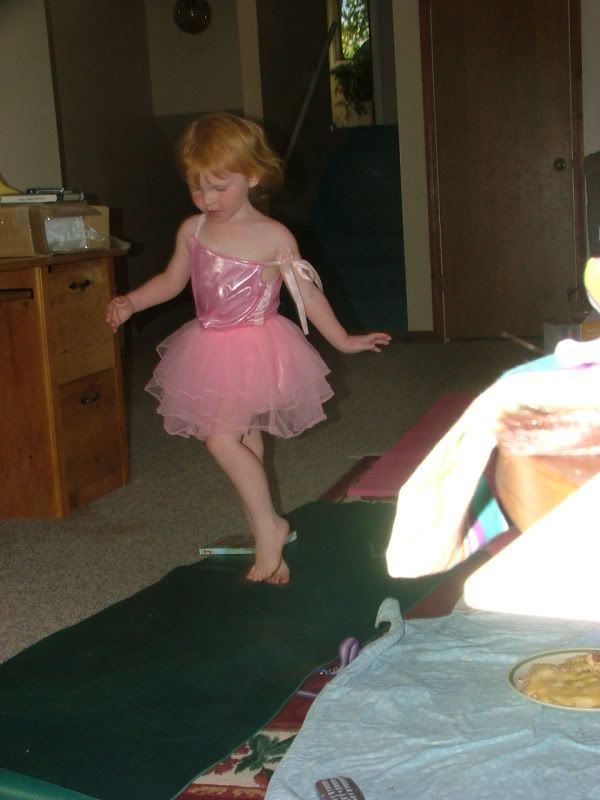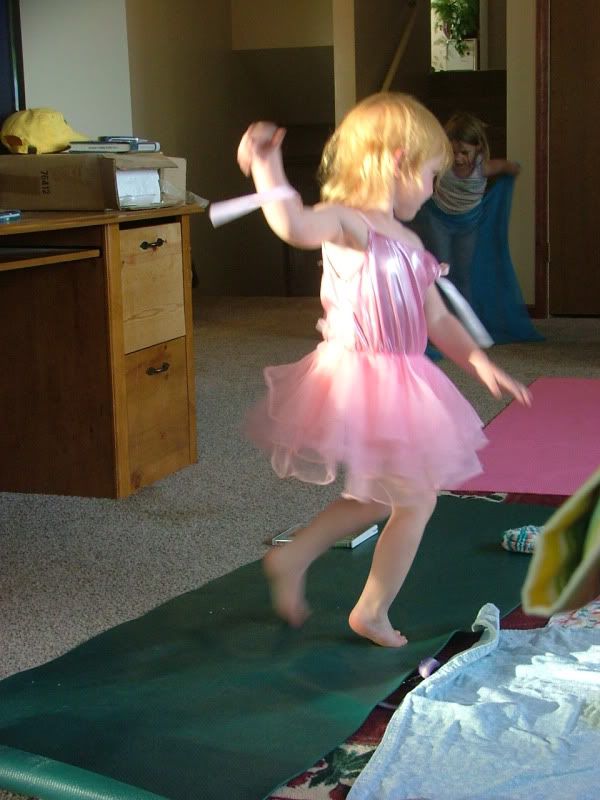 Want to see real rejoicing?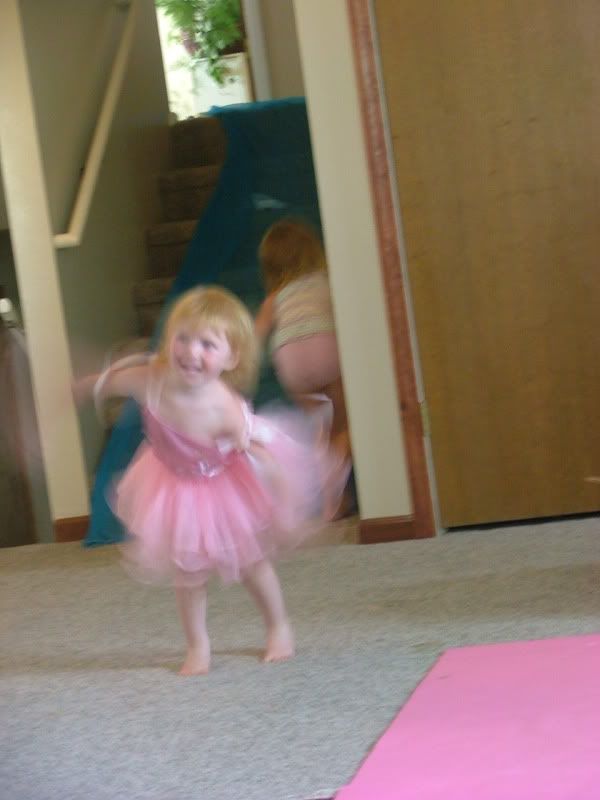 Serious rejoicing. Serious enough that it inspired her sister to get in on the act.
And all is right with the world again.
I'm thinking that our run of pictures in which the wardrobe included no dress-up clothes is over.