Our weekend started off with cousins visiting on their way through to the reunion.
Pony rides are obligatory.
Then off to go camping!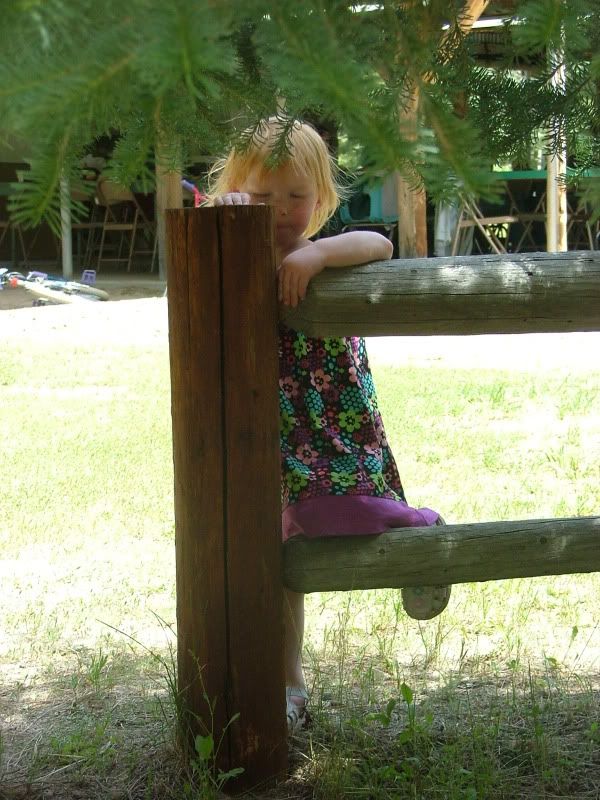 Making fairy houses with cousins.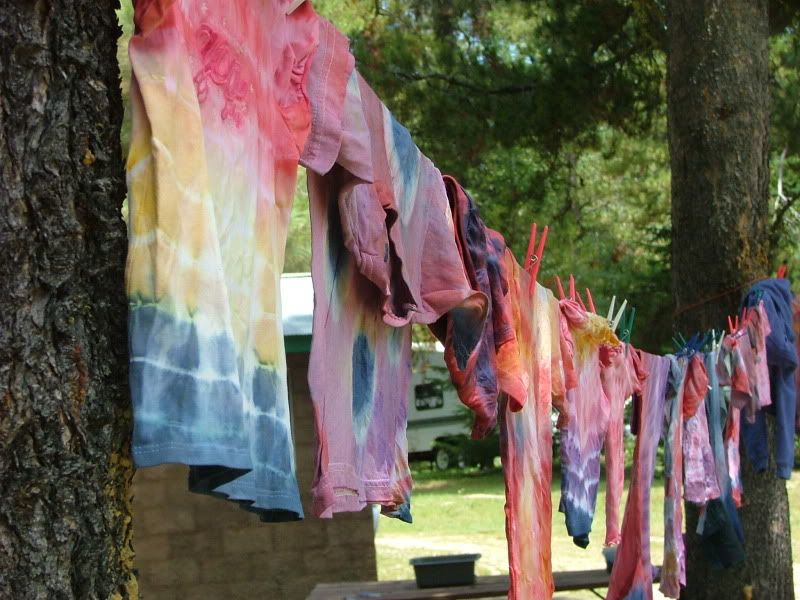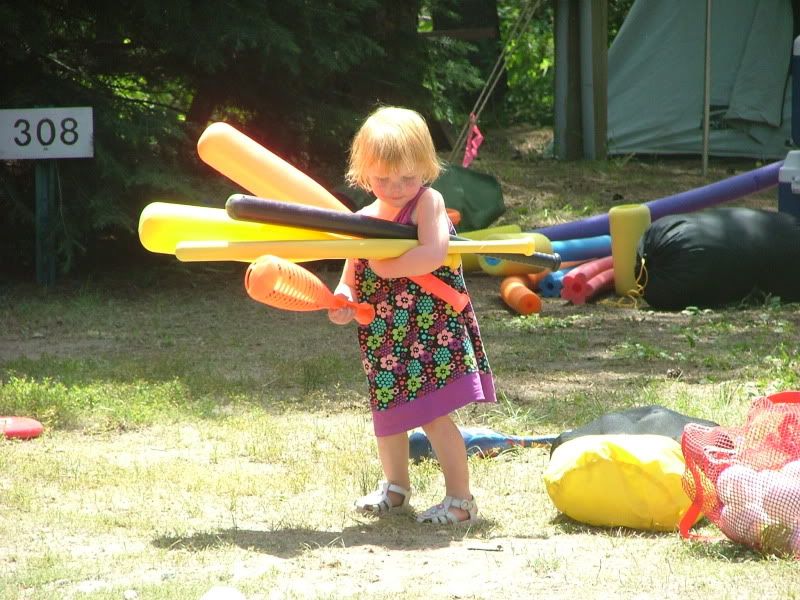 We spent a day at a lakeside beach.
In the water ...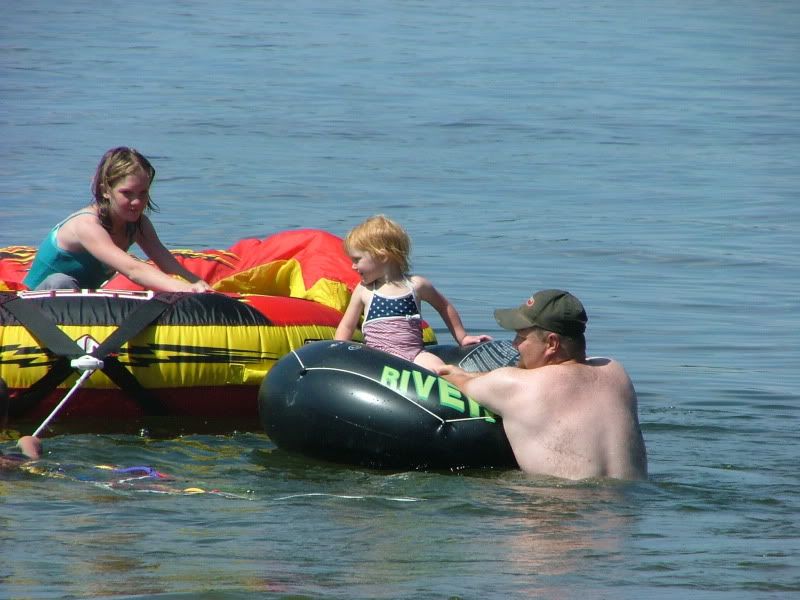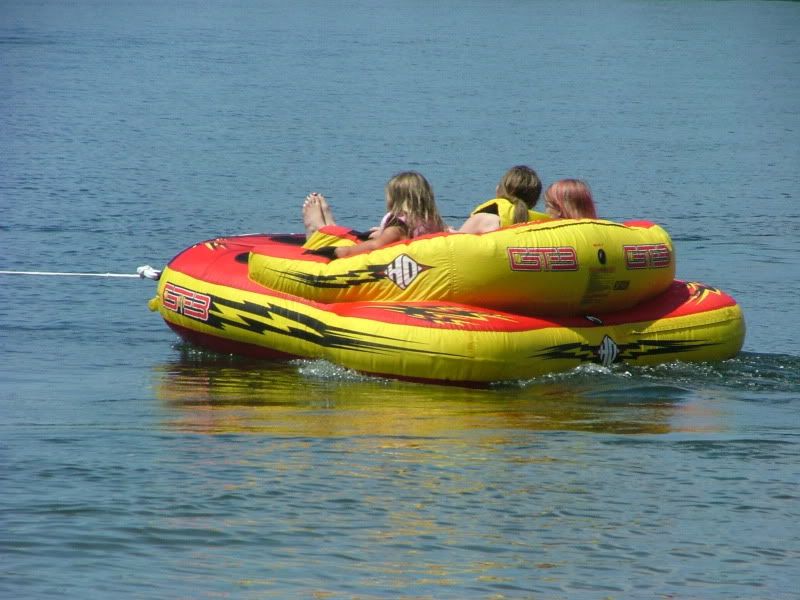 out of the water ...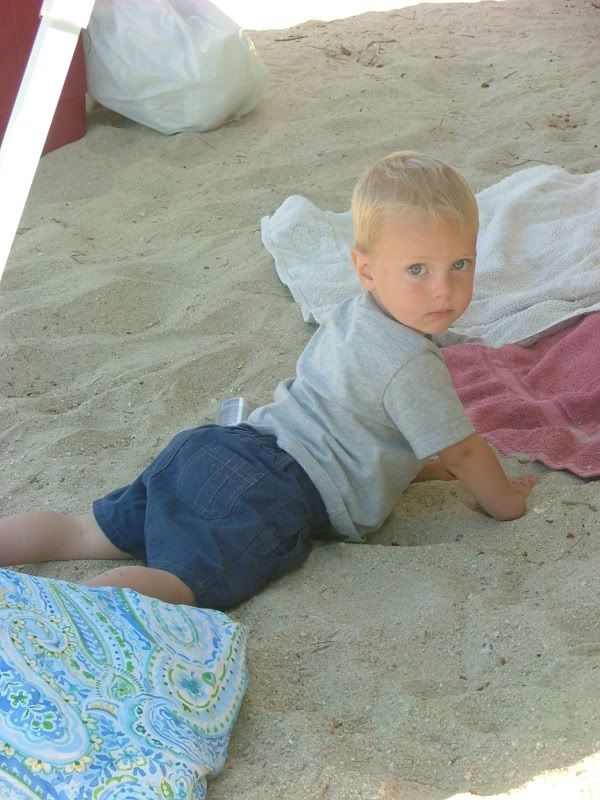 building sandcastles ...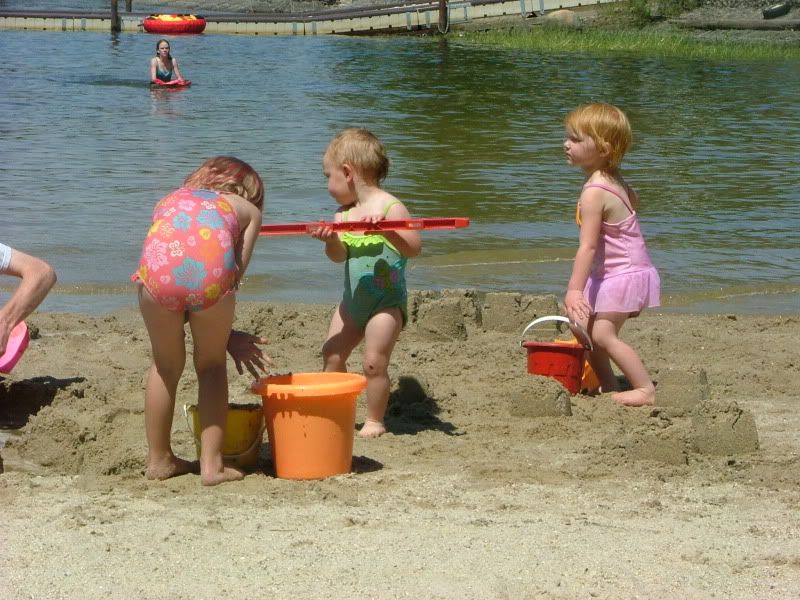 destroying sandcastles ...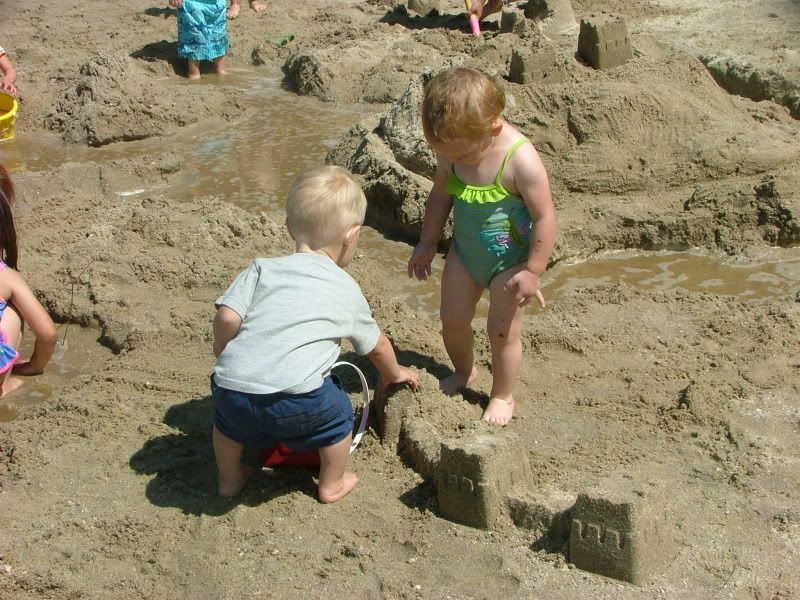 pondering ...
(not my baby, but she was too cute to pass up)
Back at camp it was s'mores and reading by the fire.
The next morning was investigating junebugs while eating breakfast. Yum.
Then a full day of playgrounds and fishing that I have no pictures of because I forgot to take my camera. *sigh*
That evening we had Homer the Clown come visit - Hannah was in stitches. She was also thrilled that she got to go up and help him do a trick.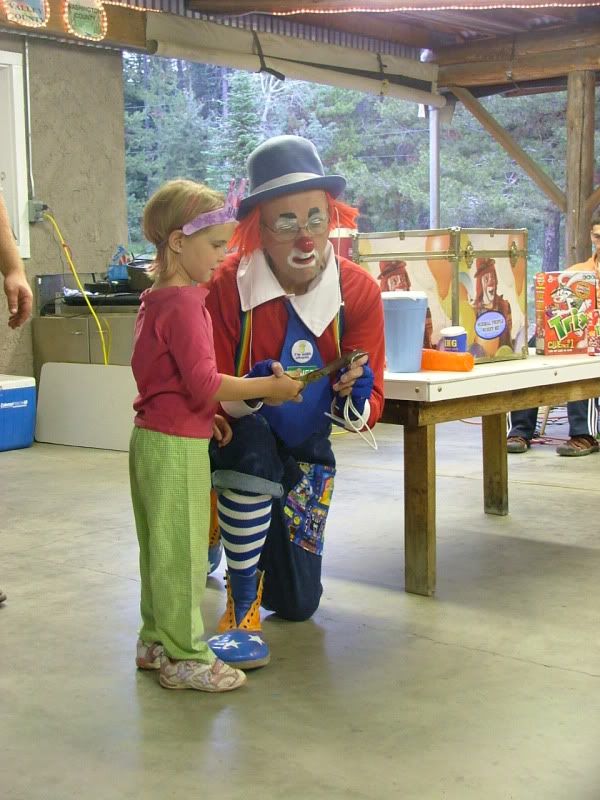 I didn't get any pictures of how hard she was laughing during his show, but look at this little cousin - they were laughing just about as hard as each other.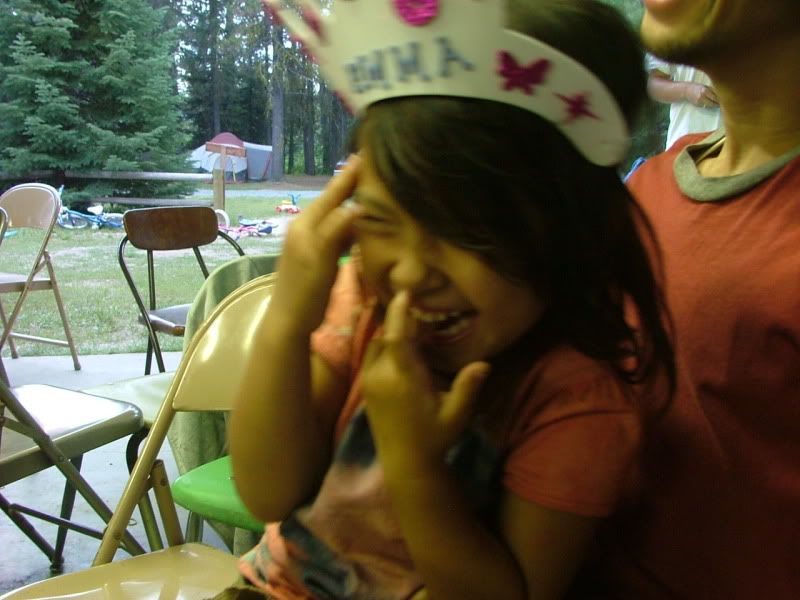 Then there was the Spongebob pinata ...
the only casualty was Spongebob. Ainsley got his leg. She was pleased.
And then we slept like the dead.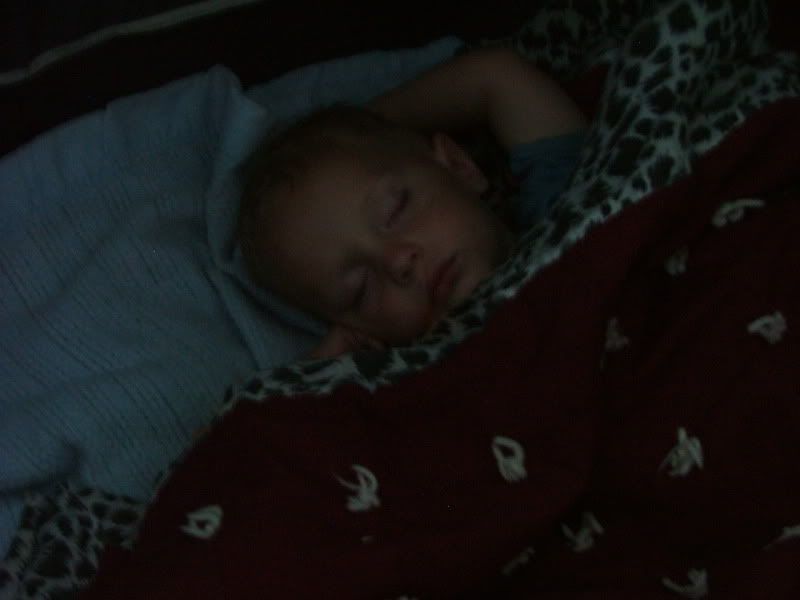 Until Grayson threw up. Then I got up and walked him around for hours on end.
It was a very fun weekend.