Last week was our county fair, something not to be missed even for raging hives. Livestock exhibitions, art shows, food that's rarely part of our diet, and a rodeo. Very exciting.
Well, she's not the best one to ask. Ask Grayson.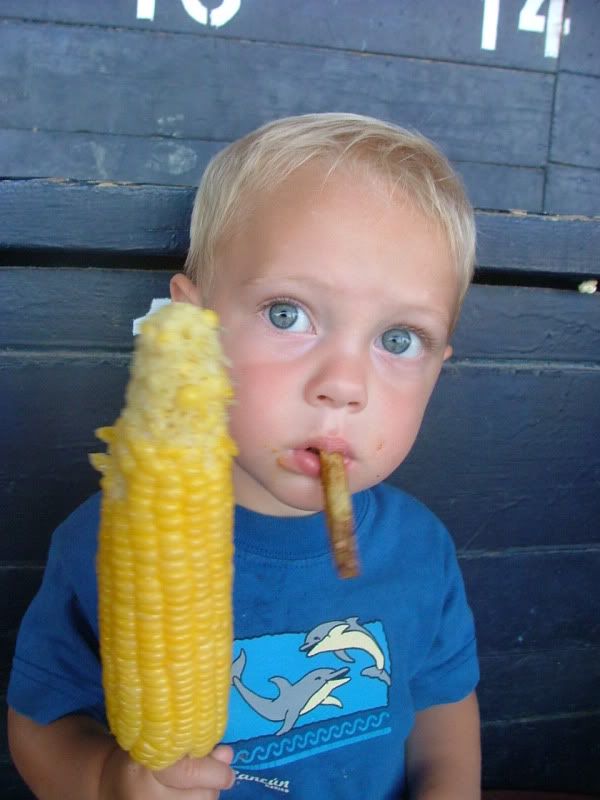 Maybe not. Maybe Hannah?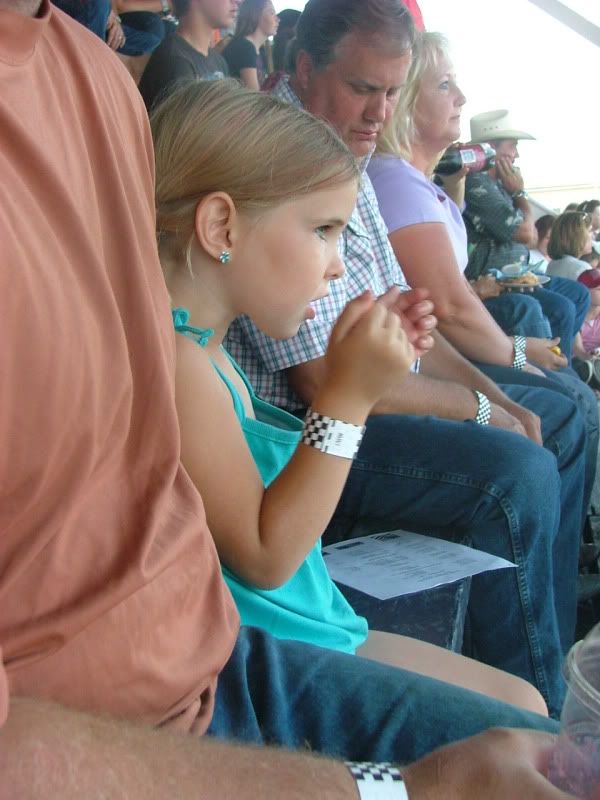 Yeah, there we go. Now that the rodeo's going, maybe Ainsley's gotten more into it.
Then again ....
(The next night, when I forgot my camera, was the crowning of the rodeo queen. All of the contestants buzzed the arena on their horses in pretty outfits and waving the beauty queen wave. By the third one, Ains had perfected the wave and was beside herself with excitement. Very cute, but not captured for posterity.)
Cute snapshots of the rodeo - the smallest contestant
and the tallest contestant (almost seven feet tall).