Now I'm not complaining. I grew up in Oklahoma and I know heat. I also know how much my body despises cold, so I'm good with the heat. But still, it requires some special techniques when you've got kids who need to deal with it.
Today our coping mechanism of choice was personal jars of ice cream. We mixed in our own flavorings ...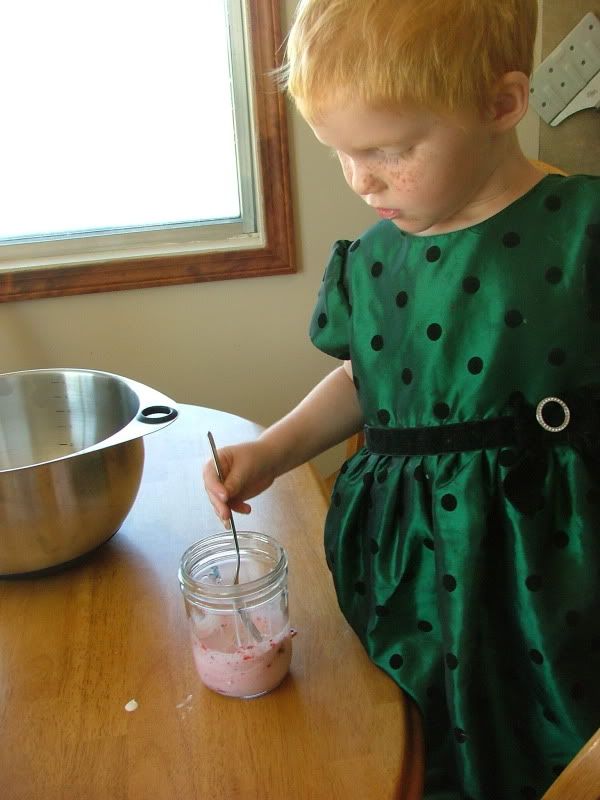 froze them ...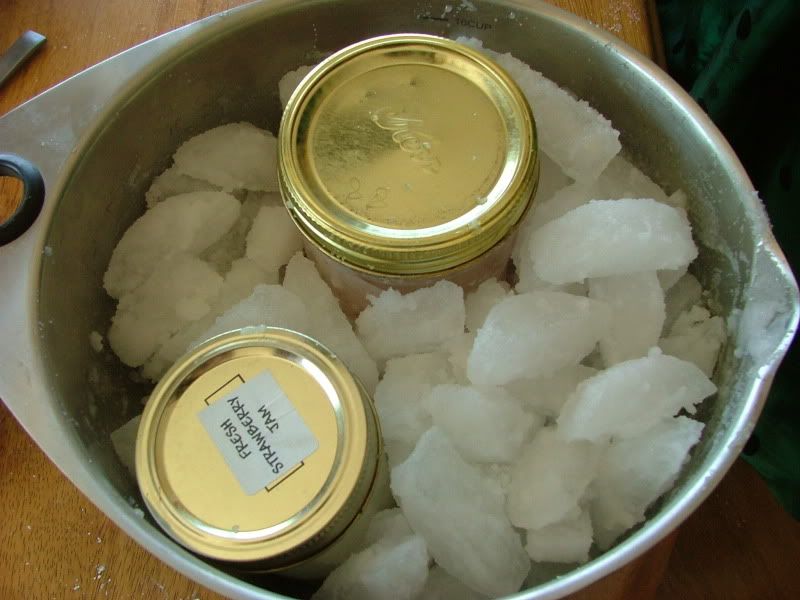 and then went to find Daddy in the fields.
It was a welcome treat on a hot day.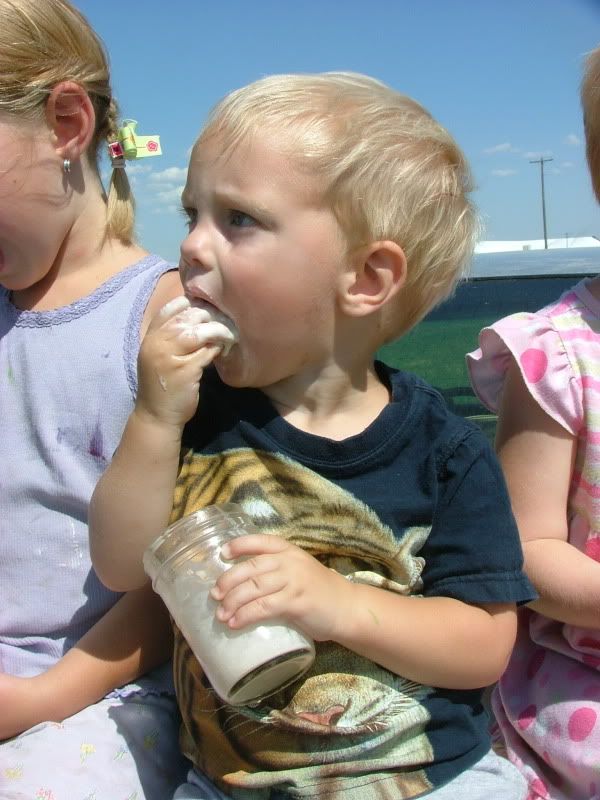 Everybody tried everyone else's flavors.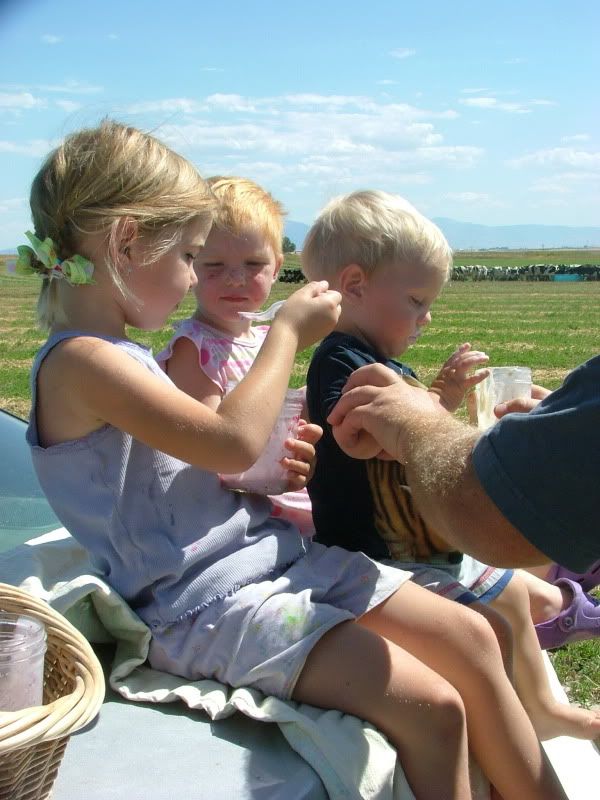 And then Hannah enjoyed some Daddy time.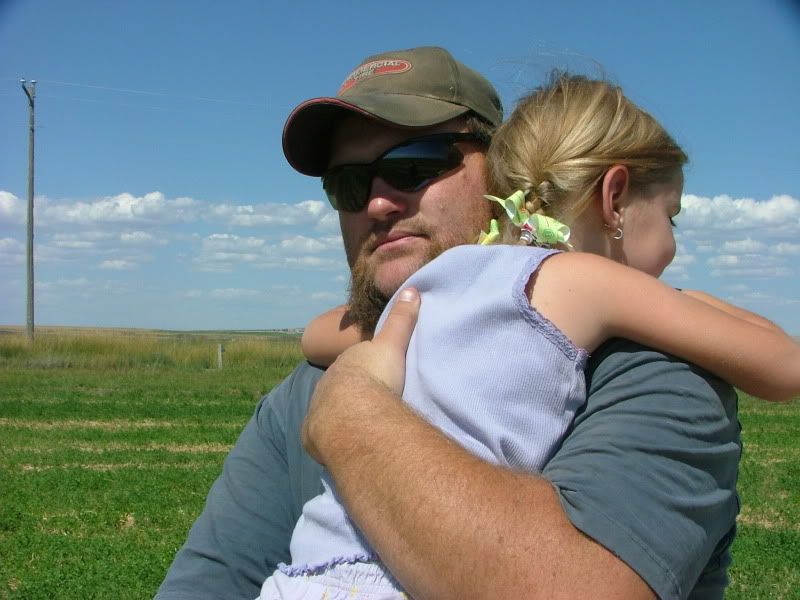 She's a child who needs to connect.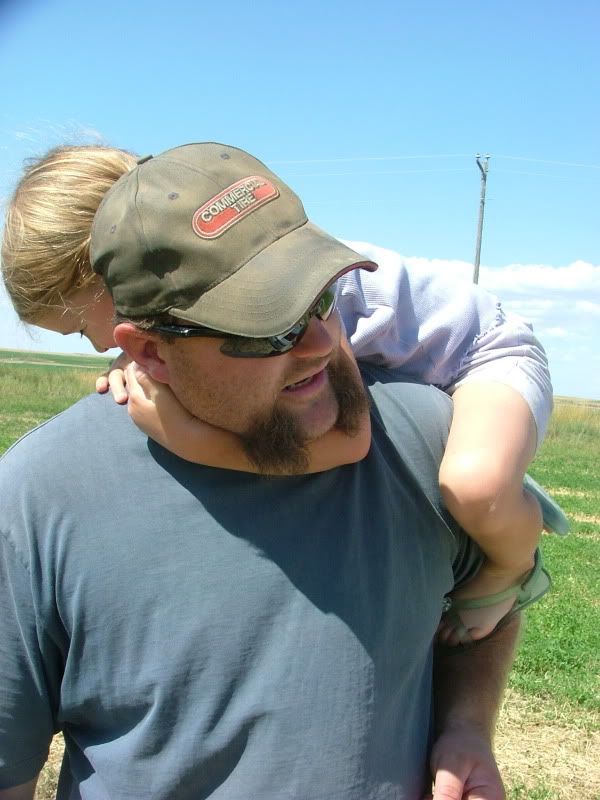 Ainsley was too busy connecting with her ice cream.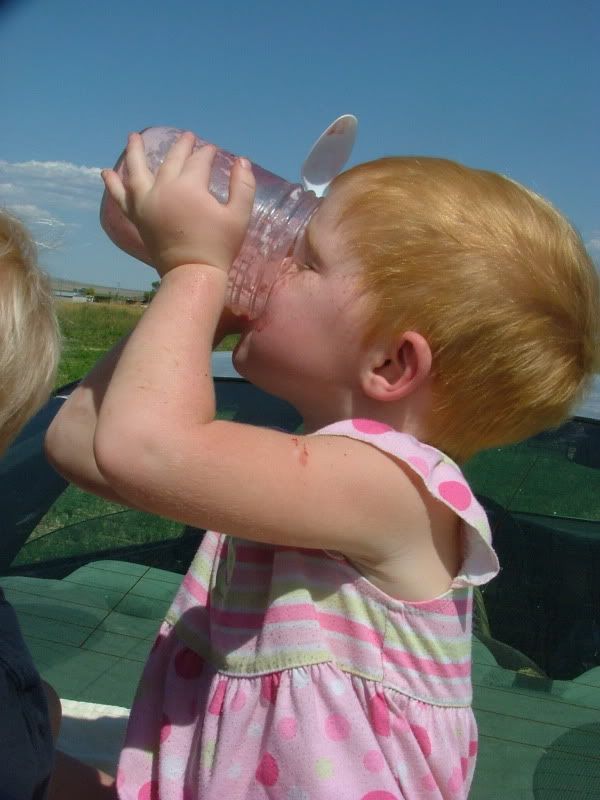 And then it was too hot in the middle of the field, and we were done.
So home we went, with a stop on the way at Hannah's favorite birding spot.
Nothing but seagulls there today.
When it cools off tonight we'll go for a pony ride. Life is good.