It started with Battleship (which for two little girls consists of putting their boats and then all of the red and white 'people' all over in the ocean).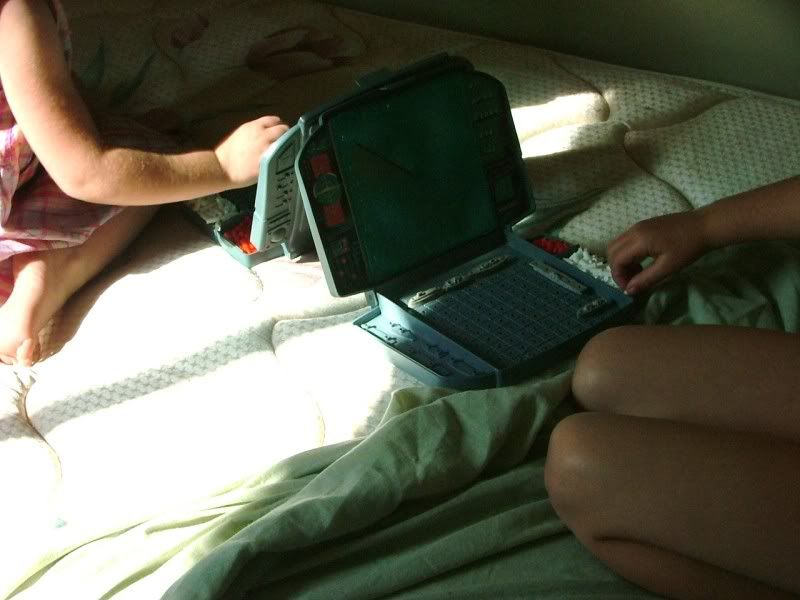 Then breakfast.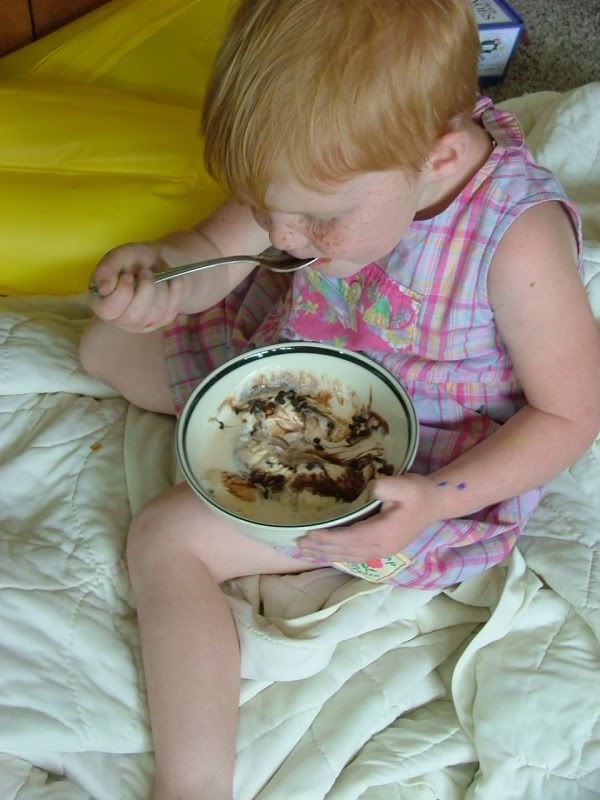 Writing in corners.
Ains pretending to be a puppy, Gray joining her.
Painting.
Pony ride. Chores. Garden work.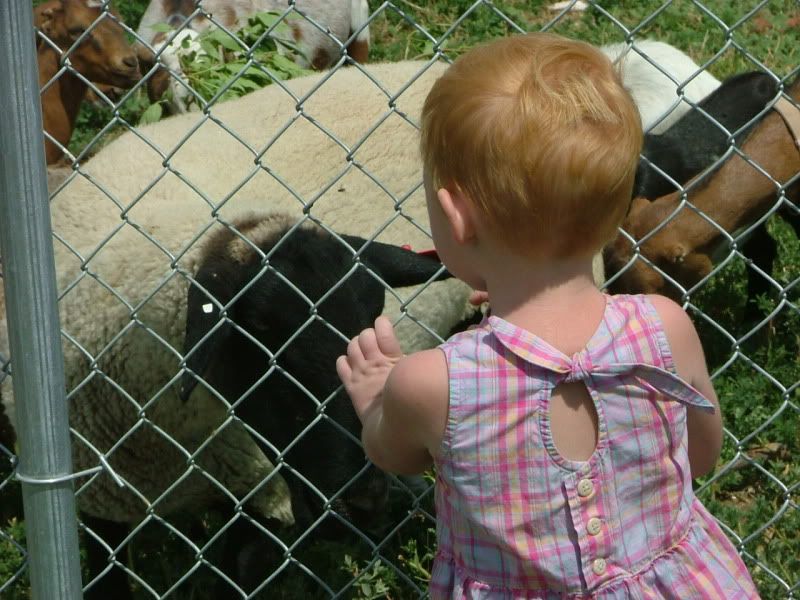 Books. Lots of books.
Mazes on the computer.
Dominoes.
Yard play.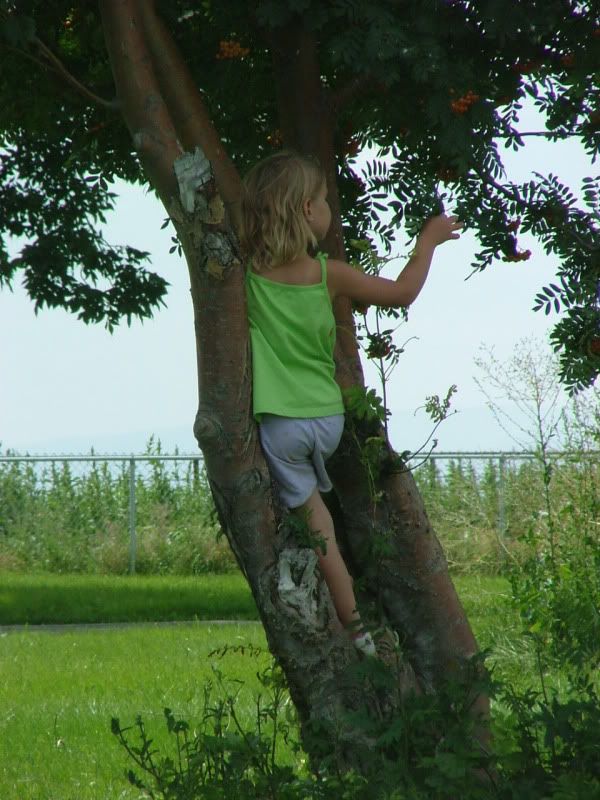 Helping Ains navigate this sometimes emotionally challenging thing called Life As A Two-Year-Old. She'll make it.
Resting.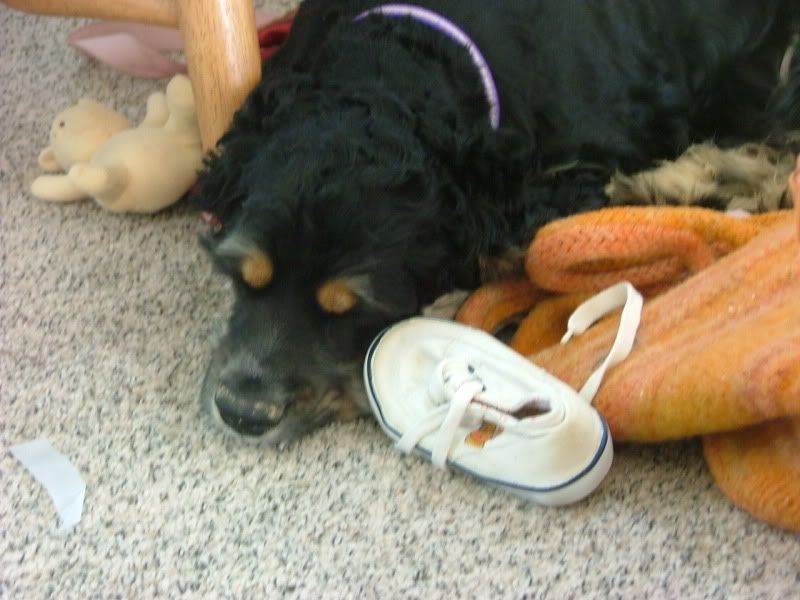 Pretending to be Mary and Laura to my Ma and Gray's 'Baby Carrie' (Cygnus made a suitable 'Jack').
Gray sitting on my lap, drawing.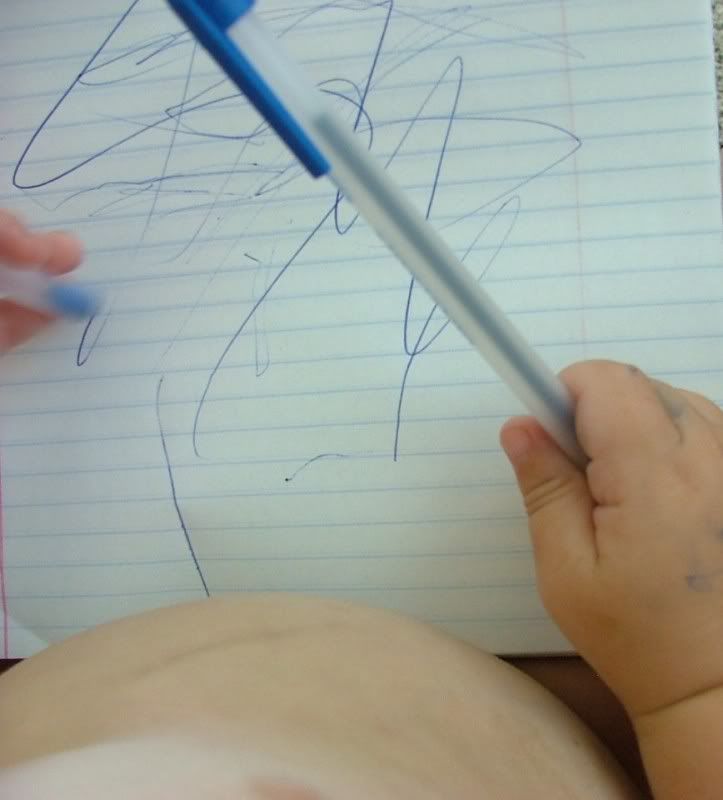 Hannah piped up "I want to learn Chinese, Mother. Can I learn Chinese?" (Kai-lan is a favorite these days.) "We don't have any Chinese programs. Do you want me to put you on Rosetta Stone with Spanish?" "That would be fine. I'll do that."
Those headphones are a bit big.
Stellarium. We love Stellarium.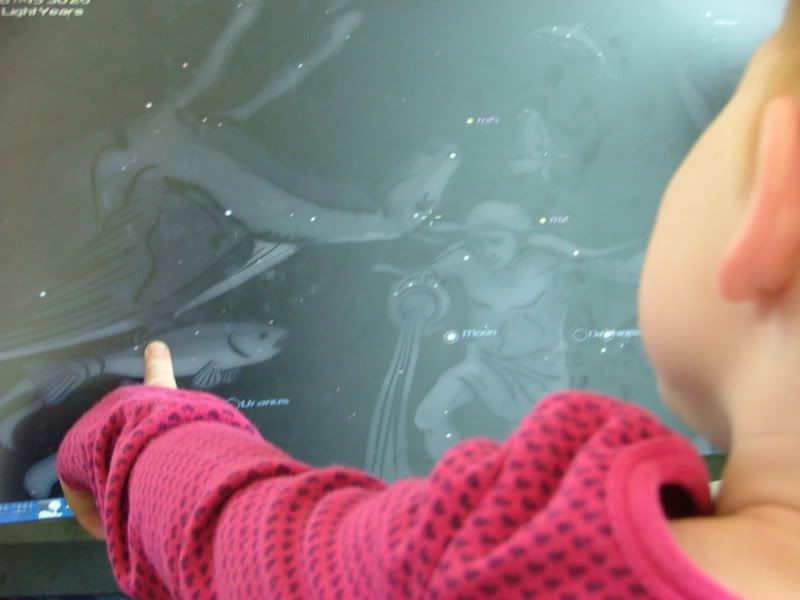 Painting in the tub.
That took some intense clean-up while Daddy made dinner.
At dinner, there was drawing. Ains had everybody draw a dog, Hannah suggested a horse.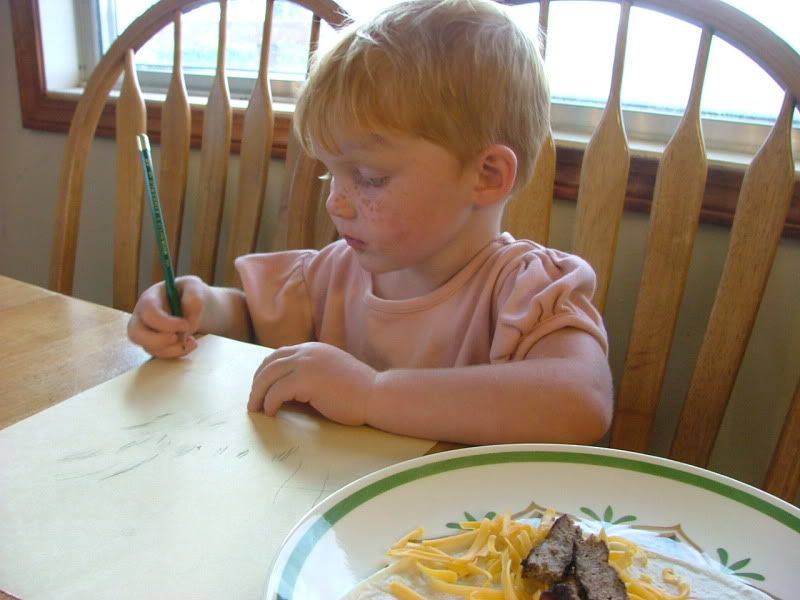 Daddy had everybody draw a mountain with trees, I suggested a cloud with rain (tailored suggestion for Ains).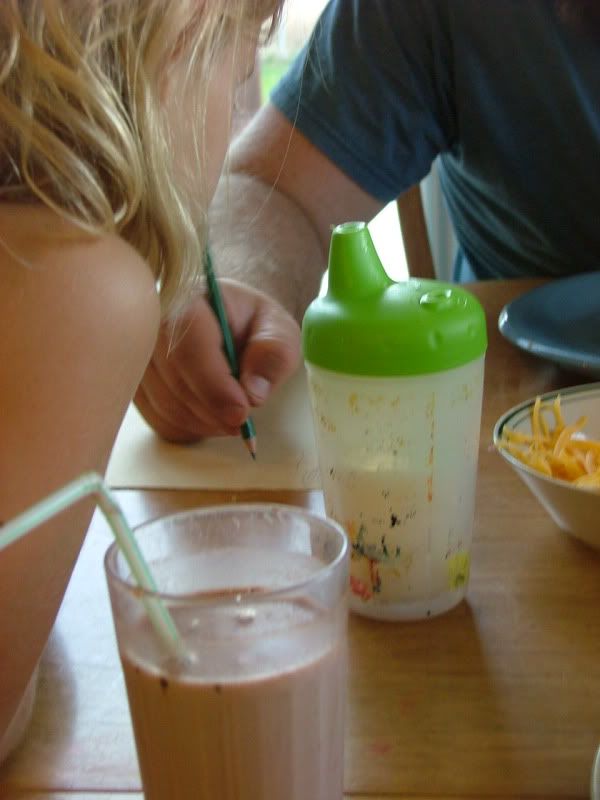 Hannah's horse.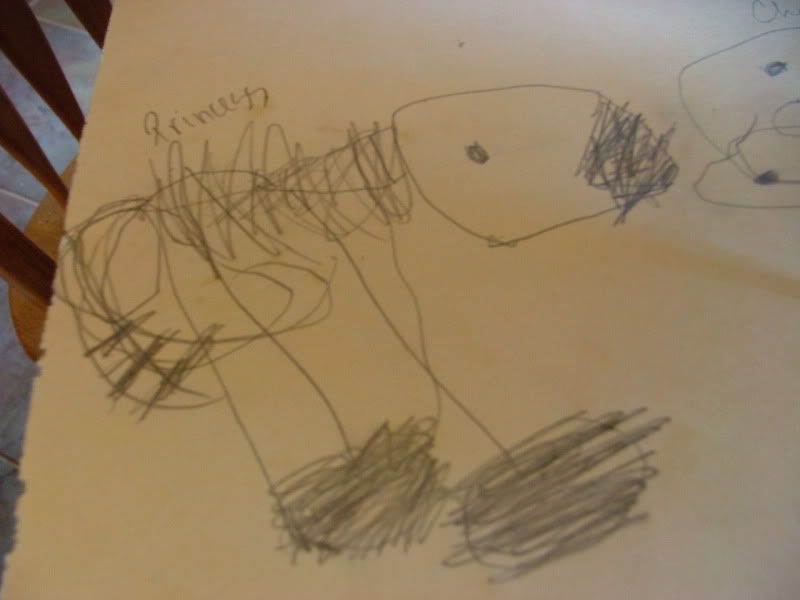 Then it was puzzles, games, books, and the Island Princess. Now everybody's asleep, and I should be too. Goodnight!