Poor Gray. He has the sickies. He spent most of his day in some variation of this position.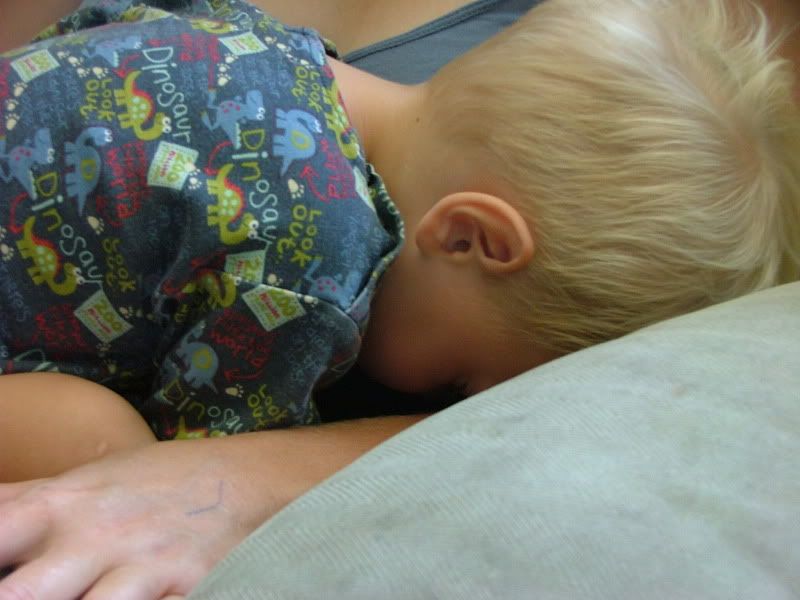 I wish I could do that when I was sick. Curl up and get comfort from someone I trust completely.
Between that and the hot, hot weather that drives us indoors, the girls have been discovering new computer games. Zoombinis was a surprise hit with Ainsley,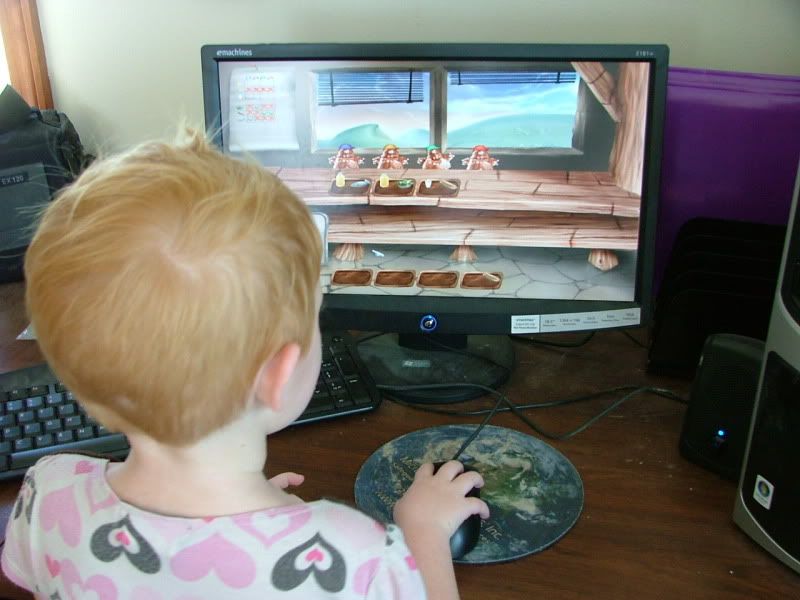 while Hannah explored JumpStart, Seymour Skinless, and Reading Eggs.
There's also been a lot of reading, cuddling, plays, pretend, and a game Hannah made up in the car today where she starts a story and we take turns adding to it (when it was Ainsley's turn, she had the main character boiling cheese, flowers, and grapes for lunch - she almost got herself kicked out of the storytelling, but saved herself by giggling so hysterically that Hannah didn't have the heart).
In the morning and evening we do our outside chores and get any outside playing in that we can, including the pony rides. Once the temperature soars to the high 90s and even to 100, I try to keep my redhead inside, which means I have to keep all of the kids in. This afternoon, she had too much energy, so we went to the garage and inspected our barn swallow friends.
Their chests are starting to turn brownish today - they were gray yesterday. It's startling how fast these little creatures grow up.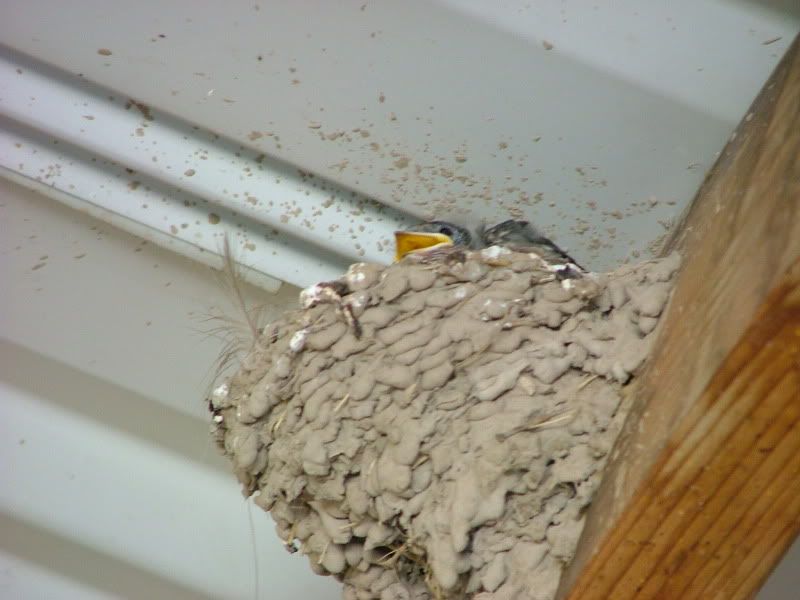 So we're staying busy, and our summer's flying by.