Today started out with nachos - the latest and greatest gastronomic obsession of the littles.
Then chores - egg gathering, animal feeding and watering, inspection of garden for pests.
Flower gathering.
Dress-up.
'Hello Pony' play.
Tea party set-up.
Cookies made specifically for a tea party.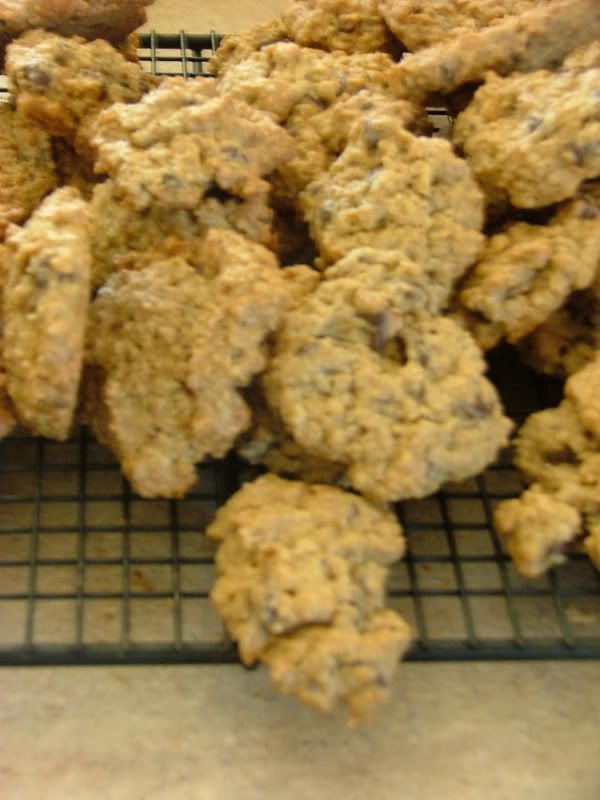 Then the tea party.
Reading. Reading. Reading. And Reading Eggs on the computer.
Another casualty of too-hot-to-go-outside syndrome.
Girls taking a Reading Eggs break to play with fairy-ballerina-mermaids.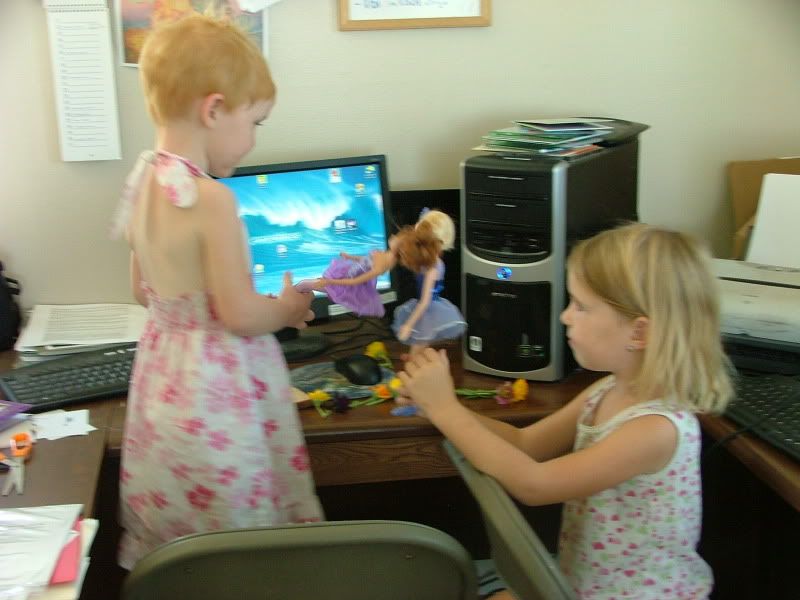 Flower petal sandwiches.
Yoga.
Jumping on the beds.
Play with Aradia.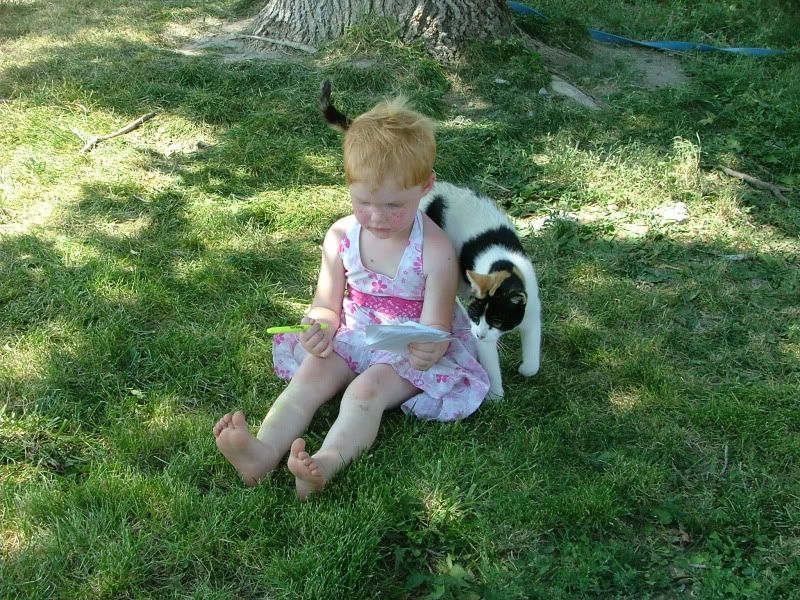 Setting up a butterfly.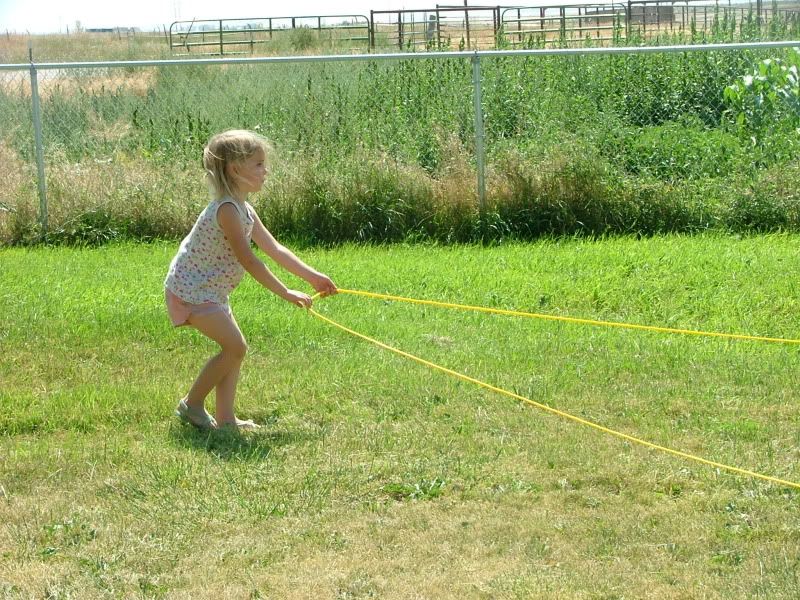 Checking the work.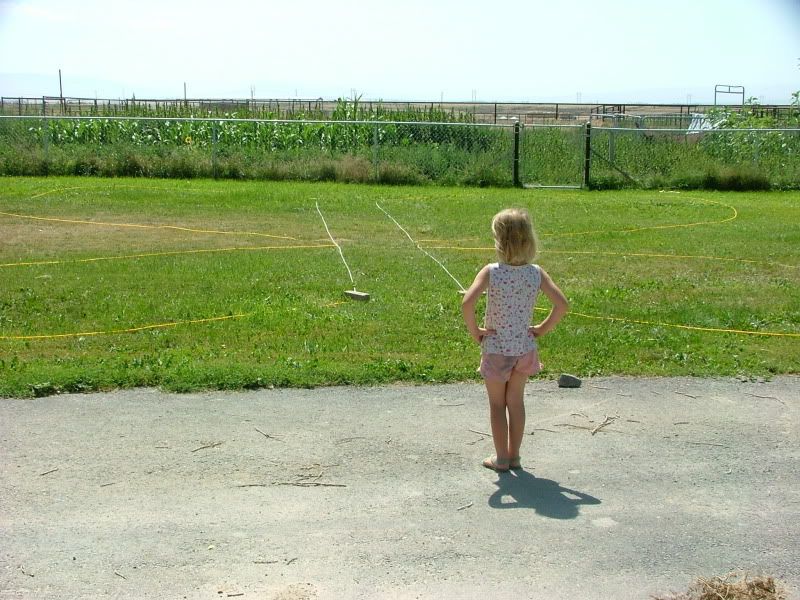 Drop off huge box of items at the thrift store.
Go to the used book store next door.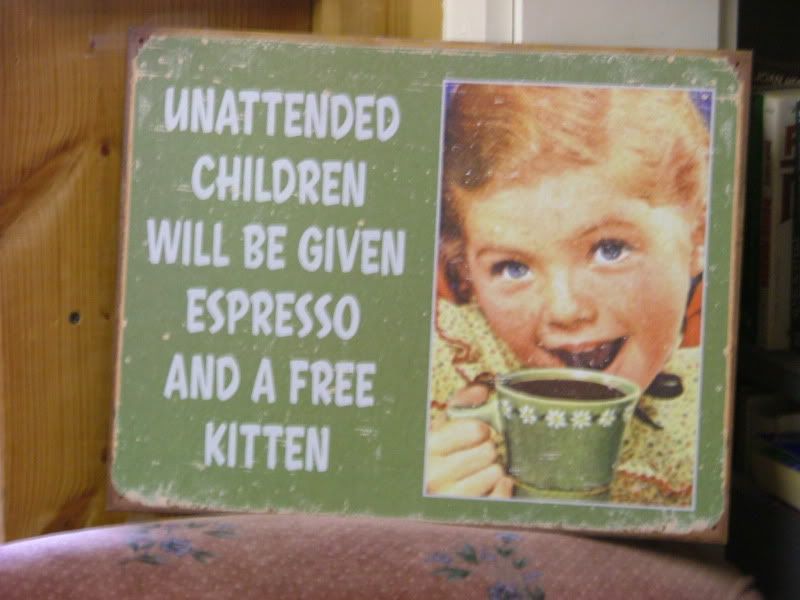 Go to the WalMarts to pick up a kitty litter box. Hope I don't regret this.
"PRESENTING!!! An act with two kids on their bikes! You have never seen anything like it in your life! PRESENTING!!!"
Putting the goats back in their pasture, fixing the hole in the fence.
Eating dinner at twilight.
Watching Garfield now as we wind down.