Our little barn swallows are almost ready to leave the nest. If you're very quiet when you walk into the garage, you'll see this.
If you're not quiet, you'll get this.
One of 'em's a coward.
They are *so* close to leaving the nest (compare this picture to the same birds
last week
) that I sat down to try to get some good pictures. My goal was to get a picture of their parents feeding them, but I had a bit too much help for that to happen.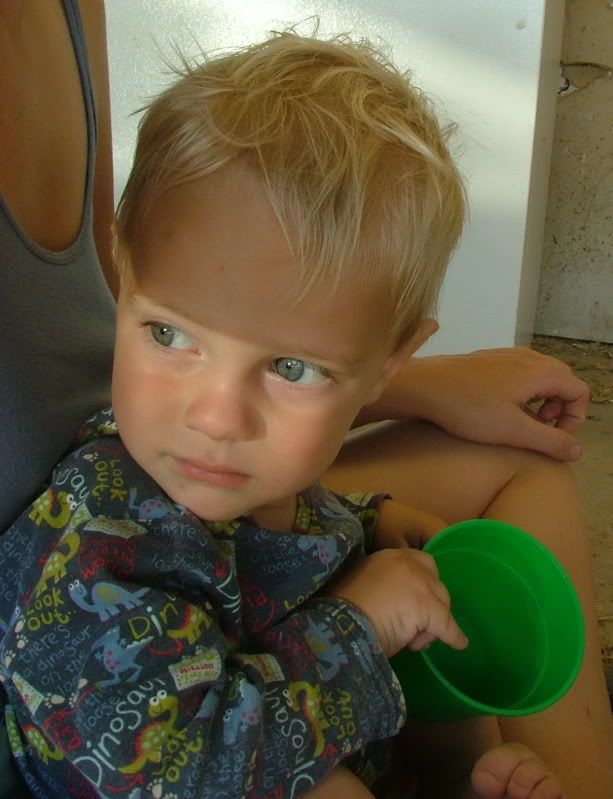 I was able to get this ...
and this ...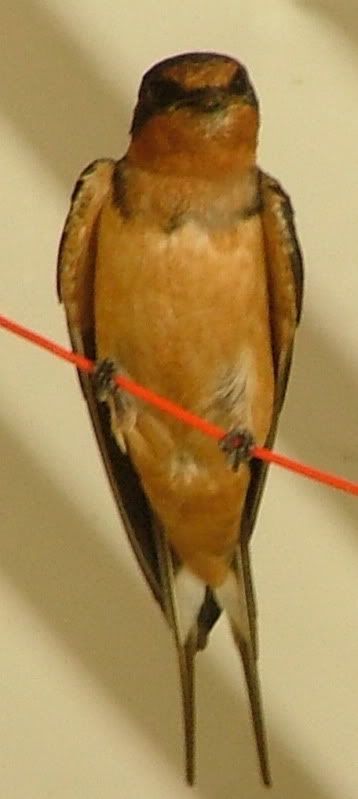 and this.
When I came back out by myself a few hours later, the nest was empty. And so it goes.