Danni
asked me if Ains had had any special birthday wishes. She had. A doll with pink hair is what she wanted. And something pirate (she is a self-proclaimed 'pie-ut girl').
We give our children four things for each birthday.
Something they want.
Something they need.
Something to wear.
Something to read.
The want was obvious.
I'd been working on a doll with red hair, but she was adamant about the pink, so I gave it pink hair instead. She wuvs her. Her name is Katrina Daisy Petal.
The need was also pretty obvious if you've been watching the pictures of her of late - a hat of her own.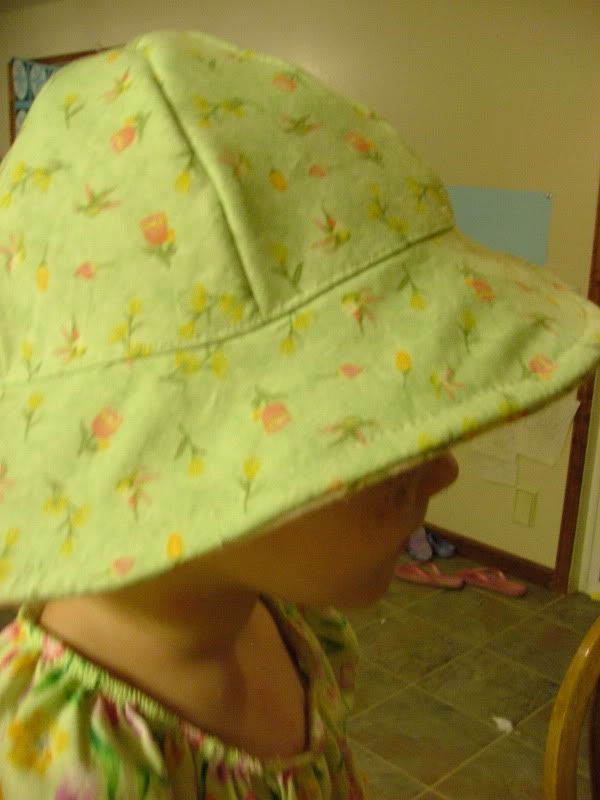 I'm not totally happy with it, but she is and it's the first hat I've made, so I'm cutting myself some slack
(even if I did cut the brim too short. Grrrr....)
Something to wear was a skirt. Easy, peasy (if you don't count all of the gathering, which I don't or I'd go crazy) and such a sunny skirt for the beginning of fall.
Katrina Daisy Petal got a matching skirt.
Something to read was
When Stella Was Very Very Small
which was bought a week before her birthday, back in the good ol' days when she was still proud of being 'wittle'.
Luckily, the book ends with Stella becoming a big girl ("Like me?!?!?" says she), so we're good.
Also, siblings give to siblings. Hannah gave her a blanket that she worked hard on making for Katrina Daisy Petal. Luckily it was almost as big of a hit as the doll.
She stayed up late with me the night before Ains' birthday sewing the buttons on the blanket. She was falling asleep while she was stitching when she cuddled up to me and said "It's fun loving someone so much that you'll make stuff for them, isn't it?" Yes it is.
About the pirate something. We decided on the cake.
Everything on it but the pirates, chopsticks and sails, and licorice is edible. Who eats licorice? (Besides my husband and mother.)
The sailboat carries the captain of the pirate ship - a Pirate Girl. The only pirate Ains won't let Gray play with.
Hannah made a kick-ass pirate flag.
Here are some other snapshots of our day.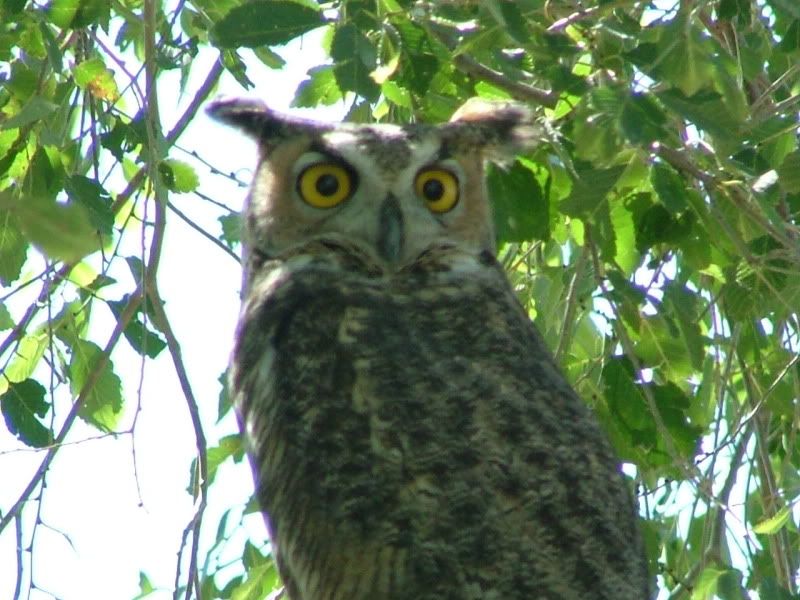 (See the pirate walking the plank? You can't see the pirate standing behind him with a sword. Ains put him there "or the otha pie-ut not go on pank." My girl's a bit bloodthirsty methinks.)
Thank you for all of the lovely birthday wishes!