Our last family reunion of the year is this weekend. It's a gathering of my great-grandparent's children and their descendants. It has the potential to be a massive undertaking but as my grandpa's siblings pass away and the family gets more spread out, it is getting smaller and smaller.
Today was a long day filled with a lot of fun activities. When we got there, the first thing the girls did was the zip-line. (We tried to explain it to Hannah on the way to the reunion and after a few minutes of descriptions she finally said "Oh, I get it. It's like swashbuckling!")
Later today she told me "It wasn't like swashbuckling after all, Mother. It was like Diego." There you have it.
On Ainsley's turn, she decided she'd rather be pulled up than slide down.
And then there was the 'train', a contraption that we made for Matt's father a few years ago and brought in to the reunion.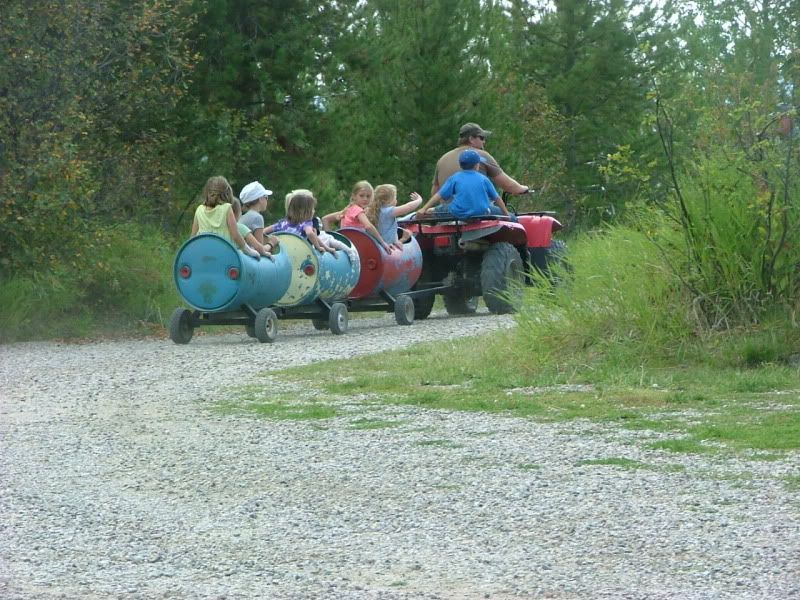 It was fun.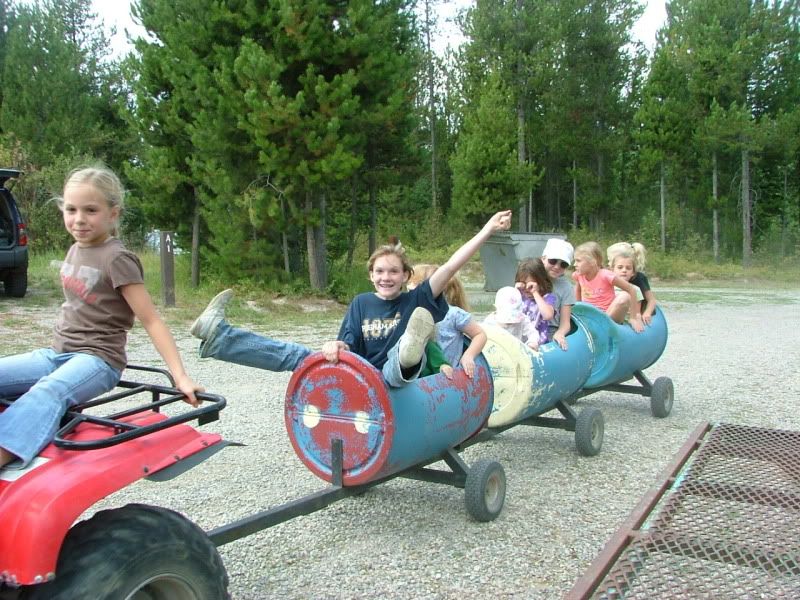 A lot of fun.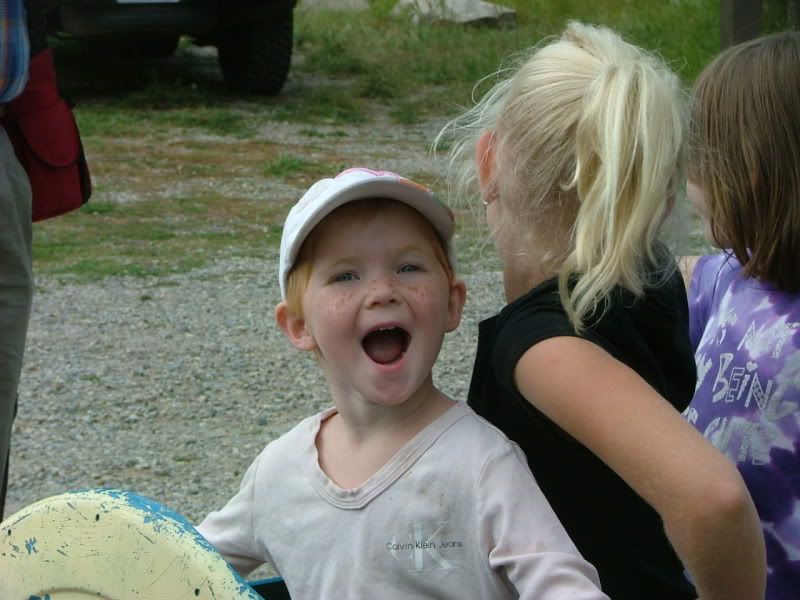 There was independent play while parents were involved in what seemed to be never-ending chatter.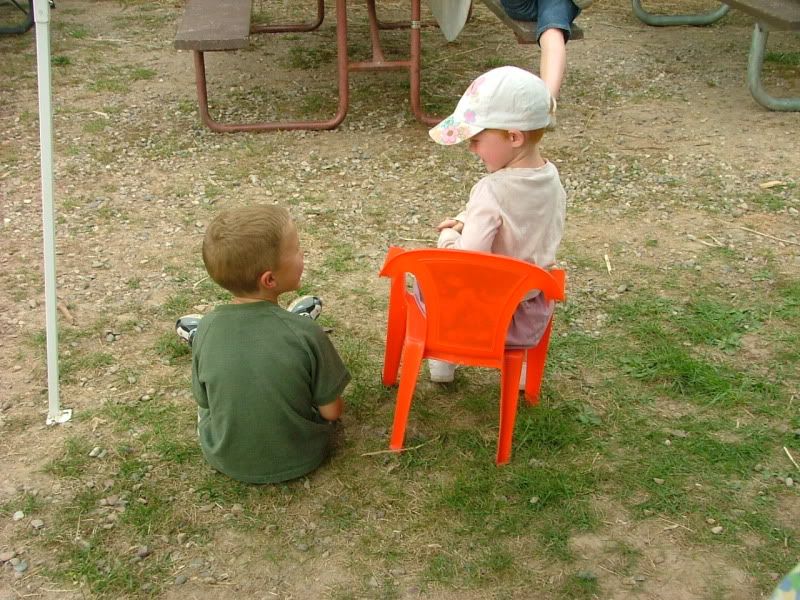 Homer the Clown came. He came to our
smaller family reunion
also and Hannah fell in love with him. His show had some new stuff in it and most were amused.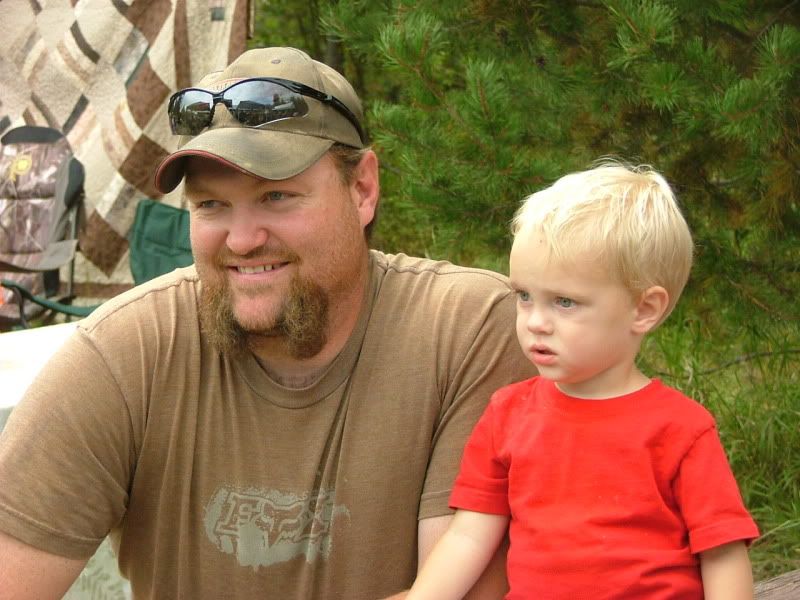 I say 'most' because I couldn't tell if Grayson liked it. He never looked away and his face looked like this the whole time.
Hannah was completely twitterpated and wanted a picture of him to put up in her room.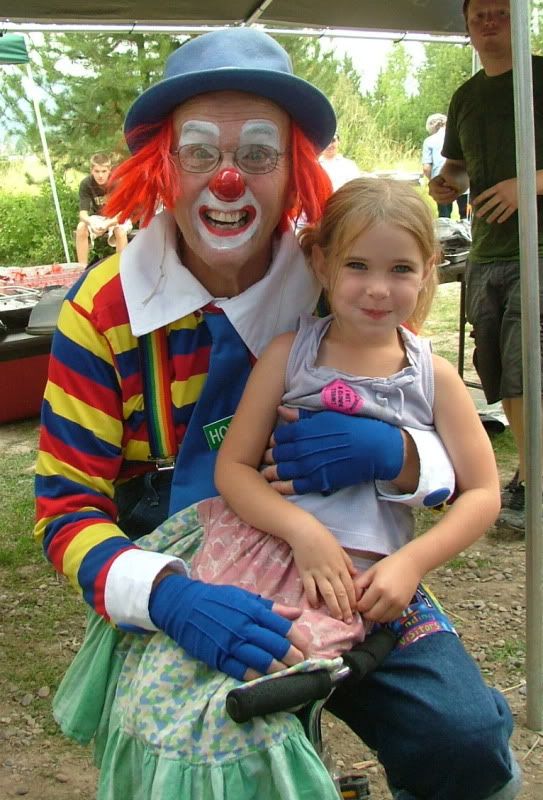 After Homer left, we had a family auction with donated items to fund the next year's reunion. I won a fantastic quilt (which Ains promptly fell asleep on) ...
and these absolutely darling cow tea towels.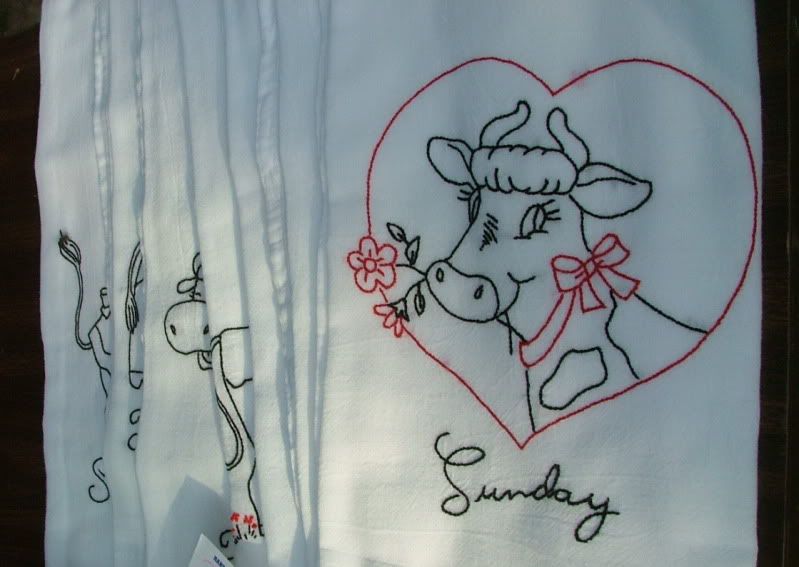 I say 'won' because I don't want to admit how much I spent. So don't ask.
Our puppy was endlessly fascinating to this little guy (who is my third cousin twice removed - or something).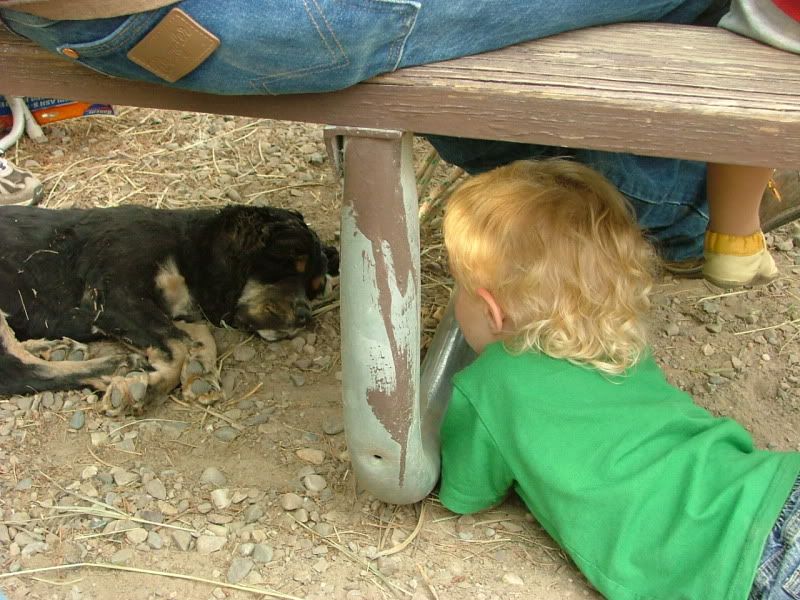 Meanwhile, Hannah found out who'd won the kitty cat embroidered tea towels that *she* had wanted ("One of them was planting flowers, Mother!") and went to go look at all seven of them.
Then it was time to go back to my husband's parent's house to do milking duty so Hannah did one last activity before we left - she got a Super Soaker.
And then she got in the truck.
So now we're 'home', Daddy's milking, and children are
screwing around
.
We'll see you tomorrow for Snapshot Sunday!