Dance shows are a big part of our lives these days - easily three shows in the evening every week. And three shows means hours and hours of practice, dress rehearsal, costume design ... you get the drift.
It's the highlight of my husband's day, watching these shows - and with good reason. They're hilarious.
The routines consist of the girls singing songs that they're making up on the spot while they dance. They can get very active ...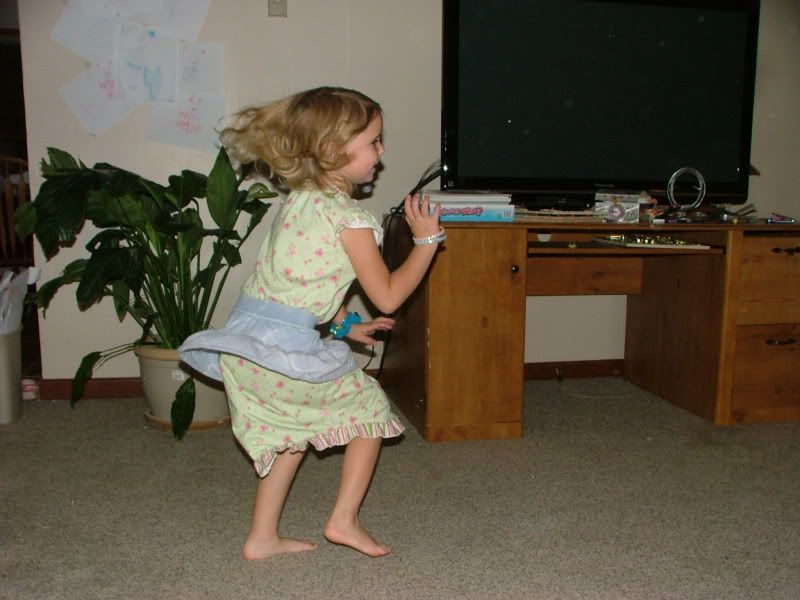 and very expressive.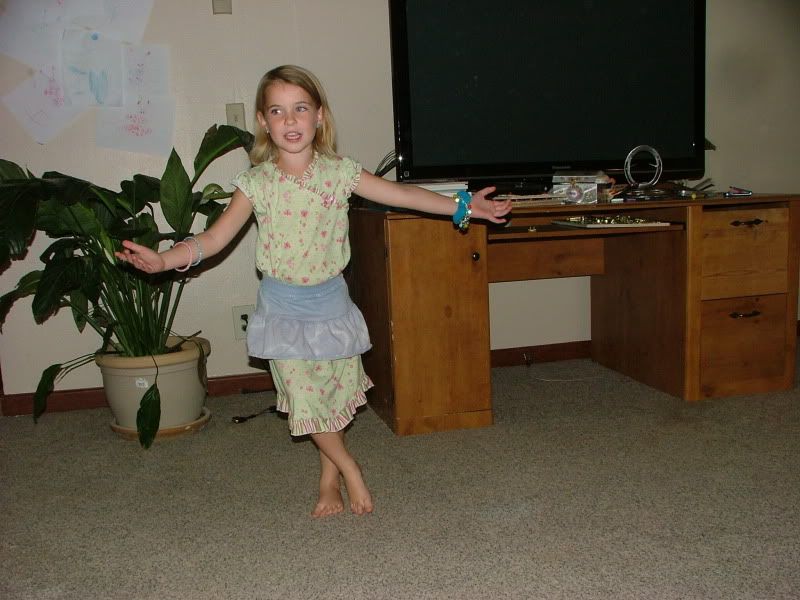 I think in that picture Hannah was singing about planting, watering, and harvesting plants but not letting Colorado Potato beetles get them, after which she launched into a medley of ABBA songs. Her shows are usually about seven minutes (of non-stop flow-of-conciousness singing).
Then this one starts in.
She just likes having a captive audience.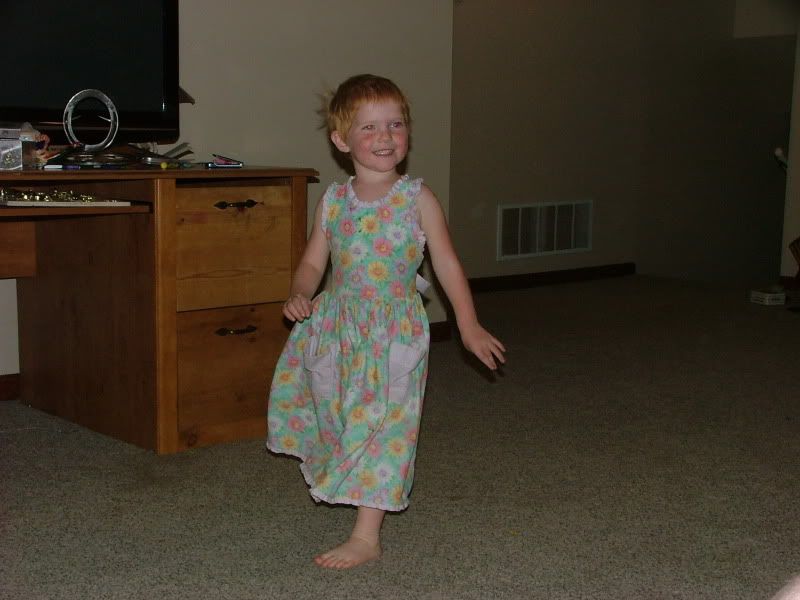 On the night I took these pictures, I started timing her performance when I realized it had been going on awhile. Seventeen minutes later, she was still going.
Talk about flow-of-consciousness singing. We got to hear about her kitties, her dog, her brother, her baby dolls ... and fudge chocolate chip cookies. No idea where that came from which is probably why it made her dad laugh so hard when she threw it into her routine. And that made her giggle.
And after that, anytime she needed to liven things up, she'd randomly throw out 'fudge chockut chip cookie' and promptly dissolve into giggles.
Dancing with the stars in our own home.