We took our visitors back home today. It's been nearly a week of daily tea parties.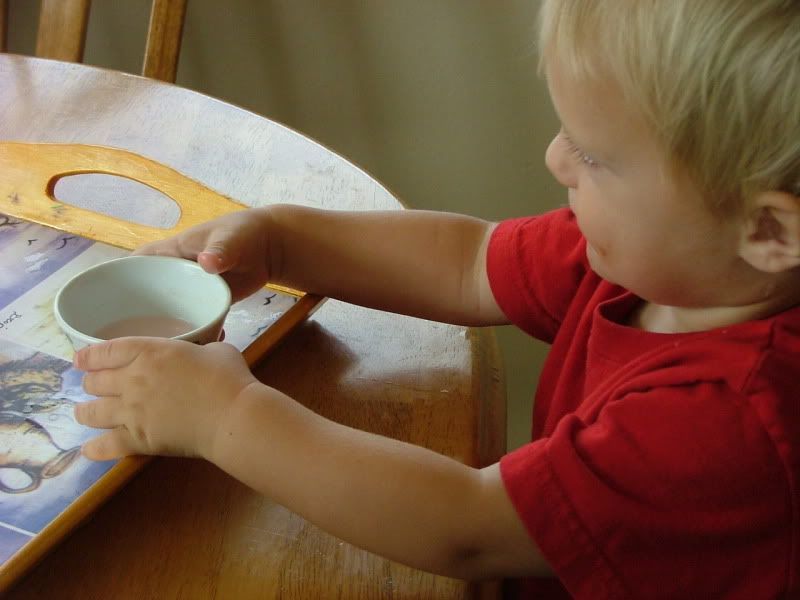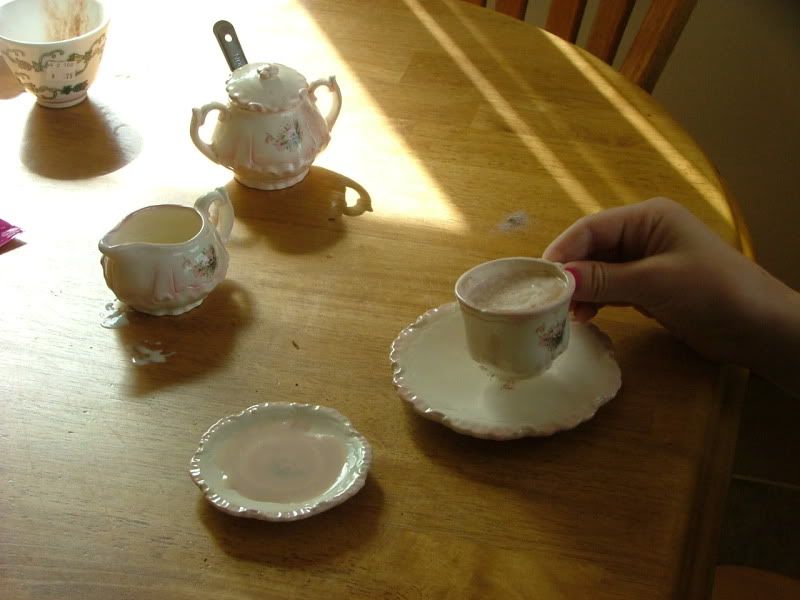 My girls will miss those cousins.
But we get to stay a few days with them at their house. And their mom is *fun*. When she was visiting at our house last week before she left some of her kids with us for a few days, she did some experiments with my girls.
She got them to drop mentos into pop bottles,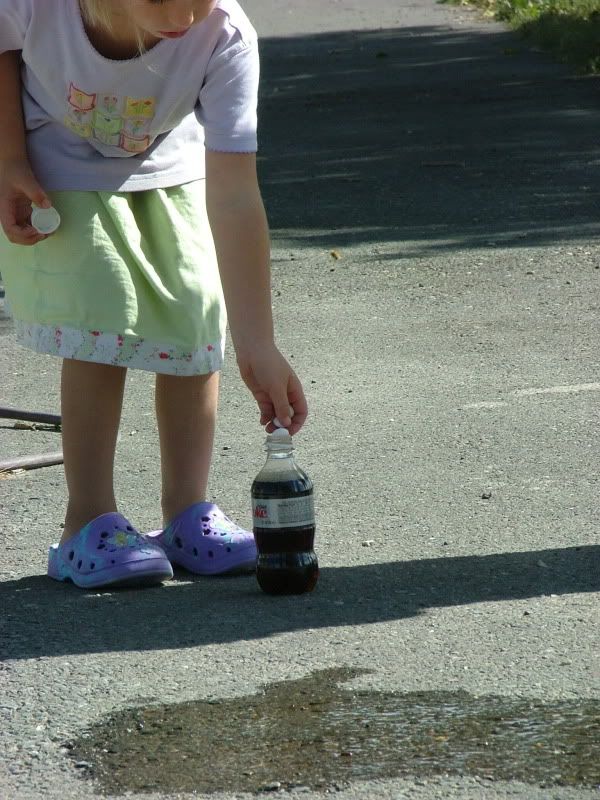 which was exciting.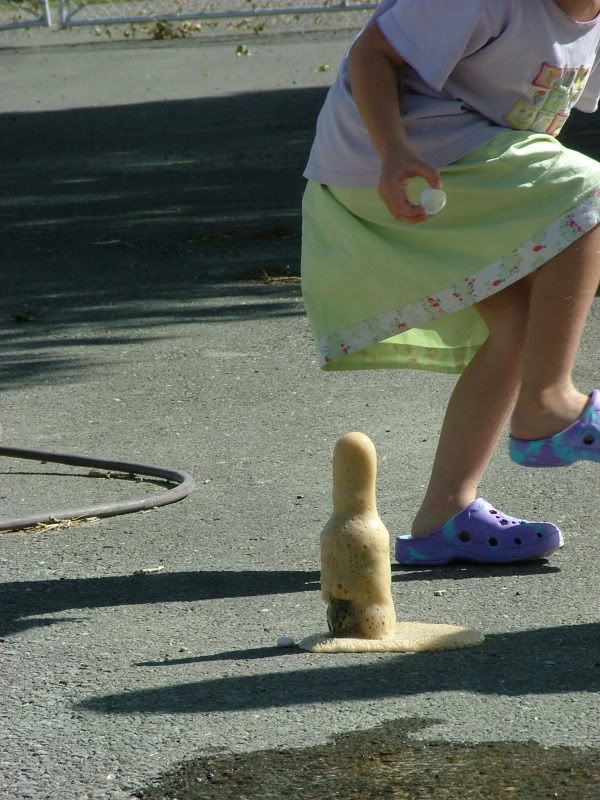 She explained acidity to them.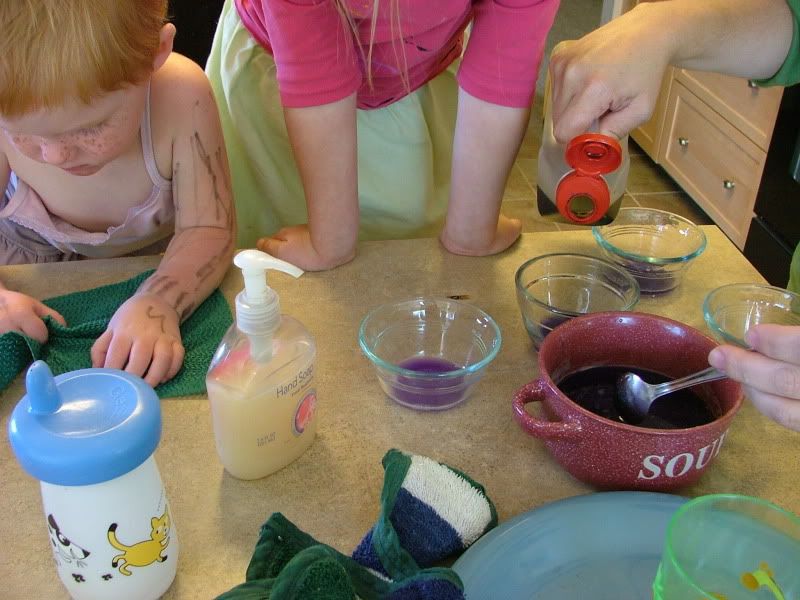 She sent Hannah on a scavenger hunt around the kitchen to find liquids to test for acidity or baseness.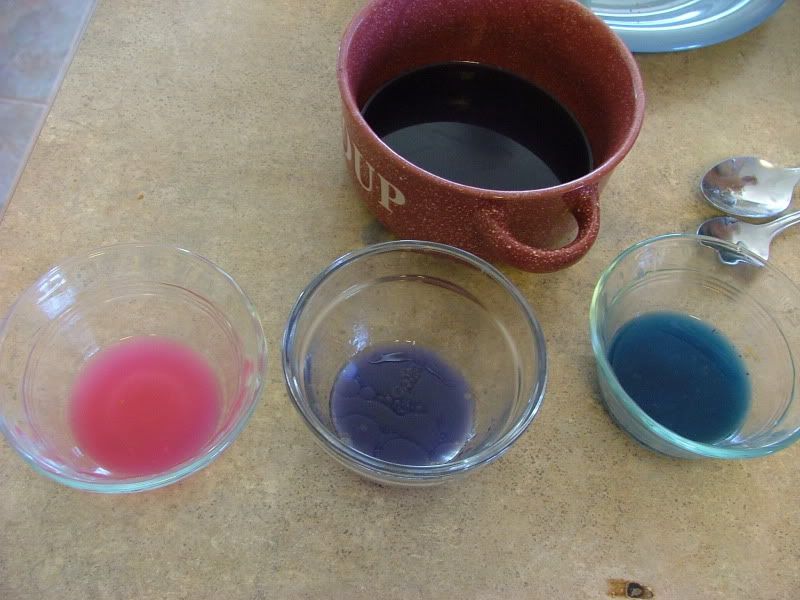 I'm hoping Hannah doesn't drive her crazy here at her house with requests for more experiments. So far she's settled for telling her lots of stories. (She told her tonight that in her dreams she's a Professional. "Of what?" A Professional Thinker of Words.)
The cousins are glad to be home, but they're missing the little things about farm life.