We have two of my cousin's kids staying with us for a few days, happy to be here and be able to get in lots of horse riding and country play in our beautiful fall weather. About that .... We've had to find ways to entertain ourselves indoors today, what with our freak winter storm and all.
First order of business was
Gardenopoly
.
After that game was finished, we made some monsters.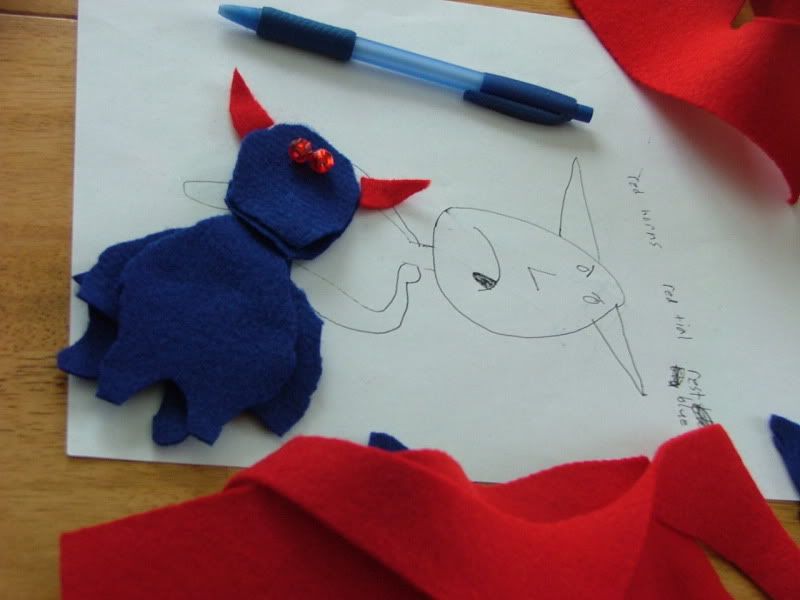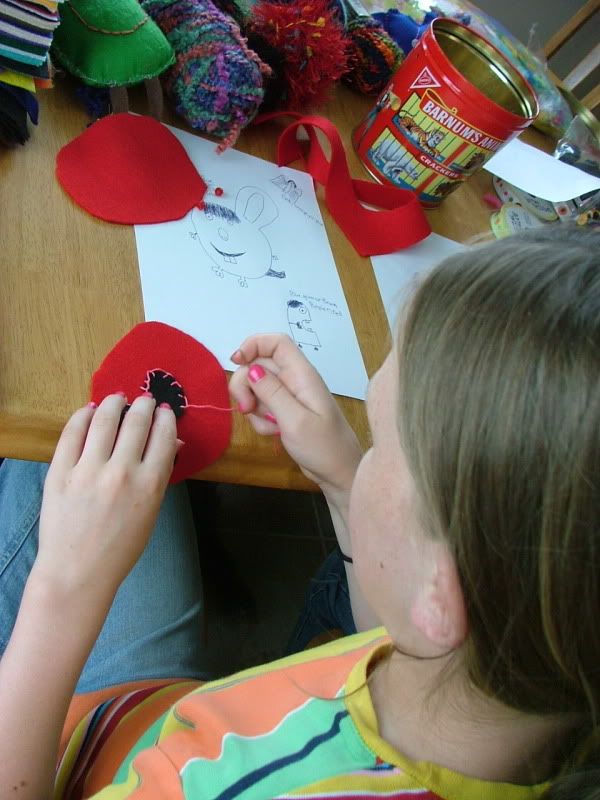 I set them up with the tools, told them the basic steps, and turned them loose.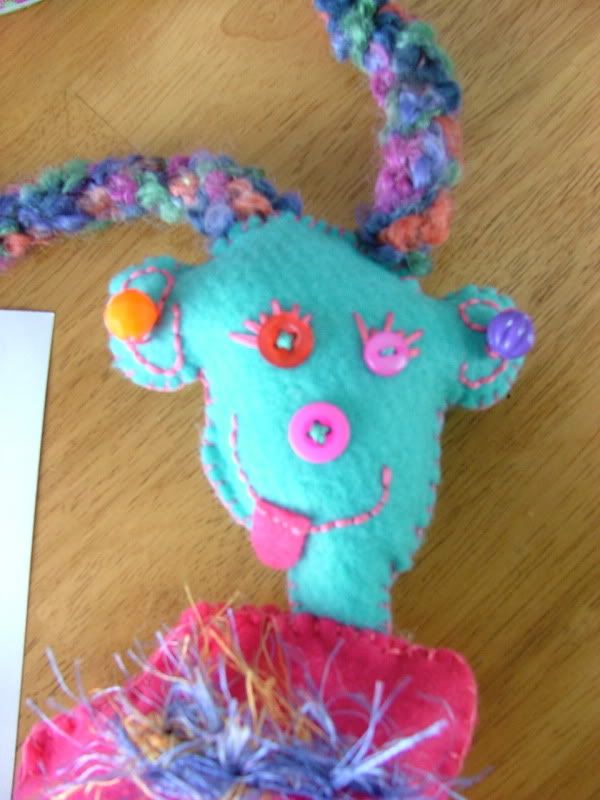 Then they turned on me and I had to stitch some of them together. Not Jay's - she did most of that herself - but Hannah and Jay's brother needed some stitching help.
This batch turned out cute also. I'm wondering if these little monsters ever *don't* turn out.
(Hannah's)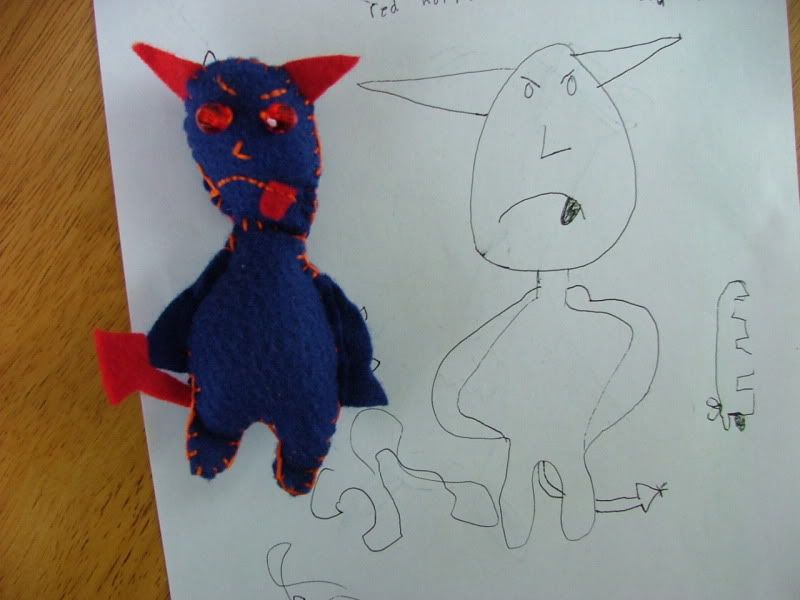 (Jay's brother's - he has yet to pick a moniker for this blog)
(And Jay's. This one may be my favorite out of all of the monsters we've made.)
After monsters, there were board games. Guess Who, Dragon's Journey, Memory. Computer games. Reading.
Feeding baby calves.

Another game of Gardenopoly. Such a cute take on Monopoly. They hit a lot of gardening stuff just right - for example, to get the money gathering in the middle of the board, you have to land on the 'Free Compost' space. Every gardener knows how much compost is worth ...
Also, the pieces that you move are too cute for words - a gnome, a worm, a ladybug.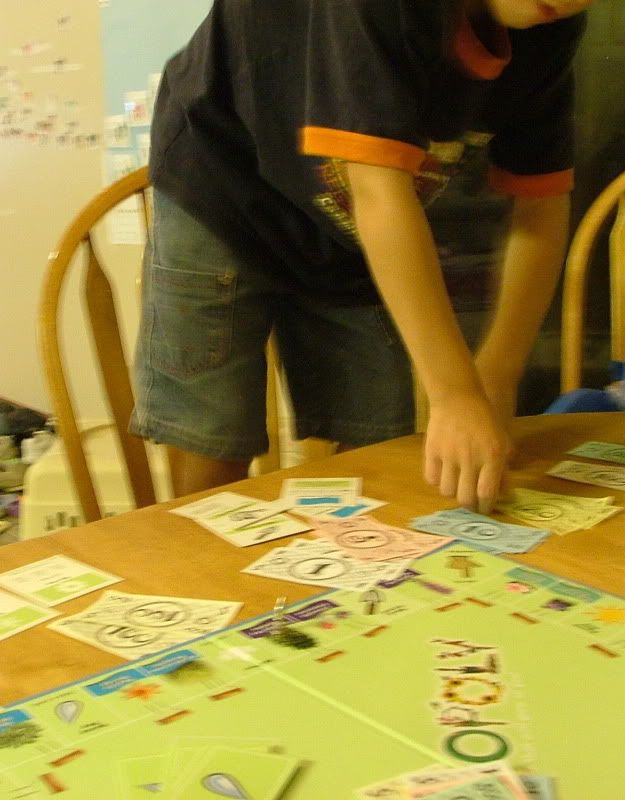 One thing I've learned since they've been here - a nine-year-old boy cannot sit still.
Then a dancing show that both Matt and I had to participate in.
Gray was my partner and after our dance he wouldn't stay off the dance floor, much to the frustration of the next dancers.
Jay was Ains' favorite partner.
Then a movie (The Last Unicorn) and to bed. For me, too.