Ainsley woke up yesterday, walked into the bathroom I was cleaning and said "Get eawings today."
I wasn't expecting this girl to want earrings until she was eight years old, so she caught me by surprise. "You want to get your ears pierced today?" I asked. "Yes."
"You're sure? It hurts a bit. A bit worse that this..." and I pinched her ear a bit. That's always stopped her in her tracks on the few other times she's thought about it. "Yes. Eawings today."
"We're going to town today, so we can do that if you want. It hurts though. More like this..." and I used my nail to pinch her ear a tiny bit harder. "OW!!!" She glared at me. "Get eawings today." So we went to the mall.
When we got to the store, I double(triple?)-checked with her and then handed her the box of starter earrings to choose from.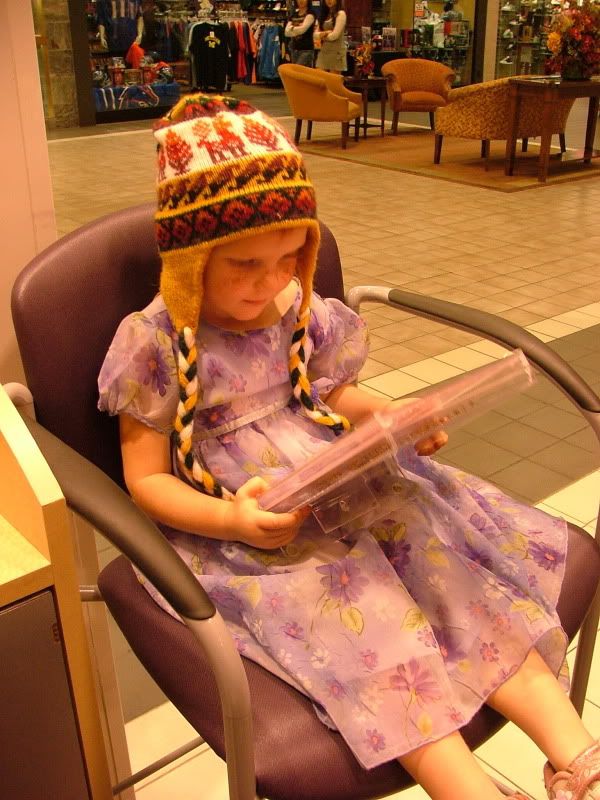 She chose the rainbow flowers.
She sat really still while the dots got marked on her ears.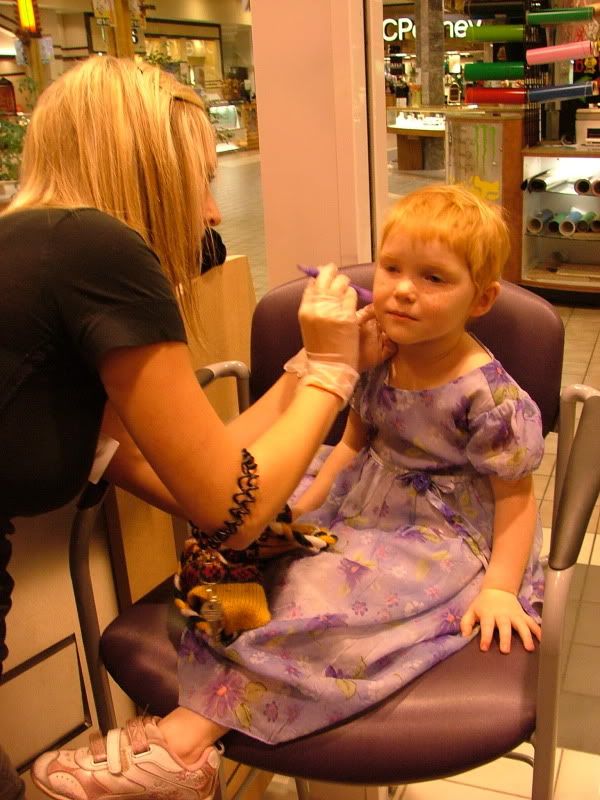 And really still while the ladies pierced them.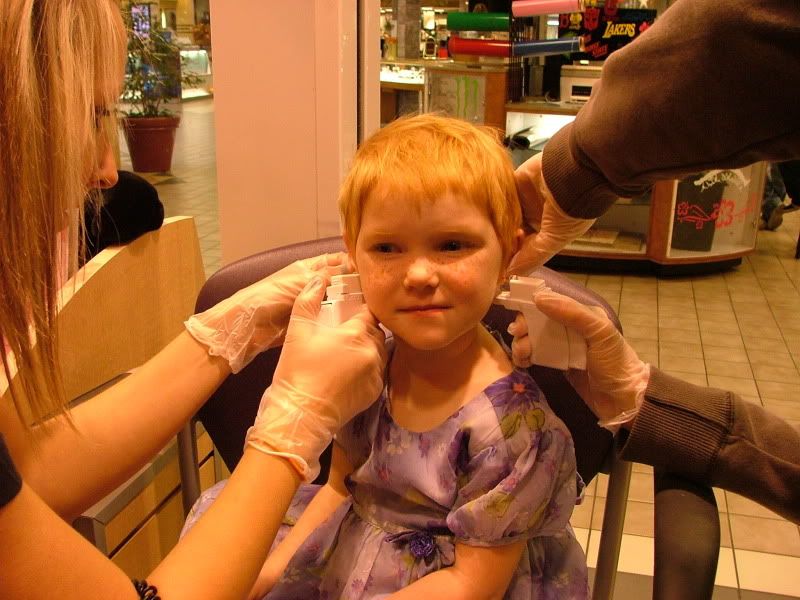 And immediately after they were pierced, she covered both her ears with her chubby little hands and yelled "OWWWW!!!" I could see her fighting back tears, so I said "Do you have a mirror? Quick!" They had a mirror handy.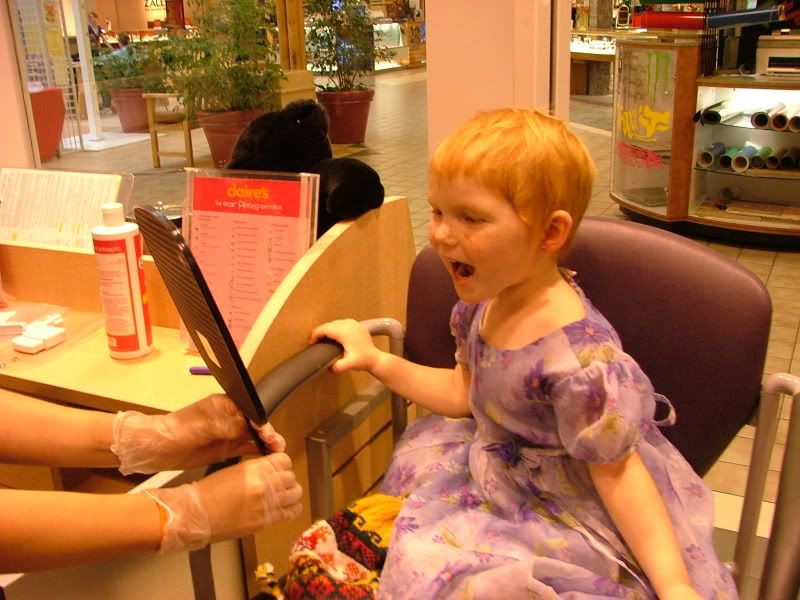 Then she went back to this.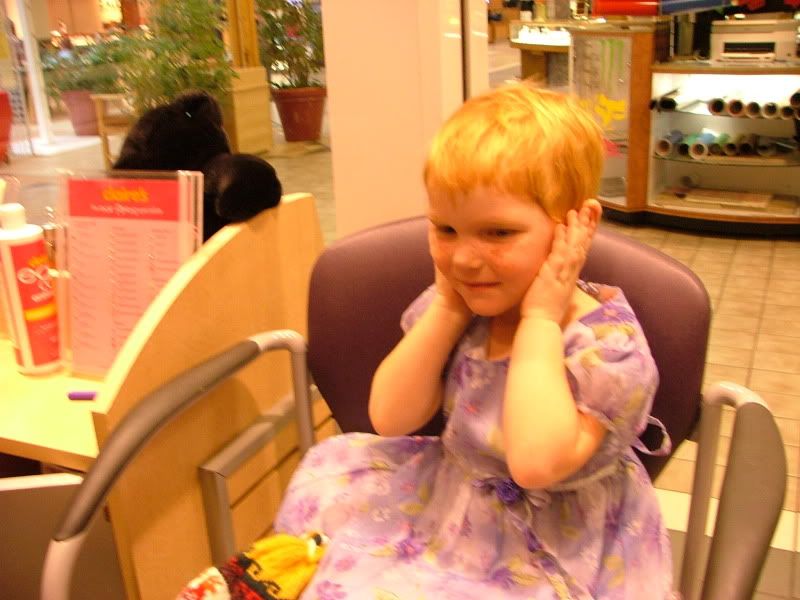 Then the mirror, then the hands again.
Today we've washed and turned them and she says they don't hurt. It completely changes the look of her.
At least to me.