Hannah's been wanting to lose her 'two front teeth' before Christmas so that she can sing "All I want for Christmas" more authentically.
This meant that she was extra excited this morning when this happened -
It's not one of the top teeth, but it'll do.
She spent thirty minutes with
Seymour Skinless
learning more about her teeth. We love Seymour.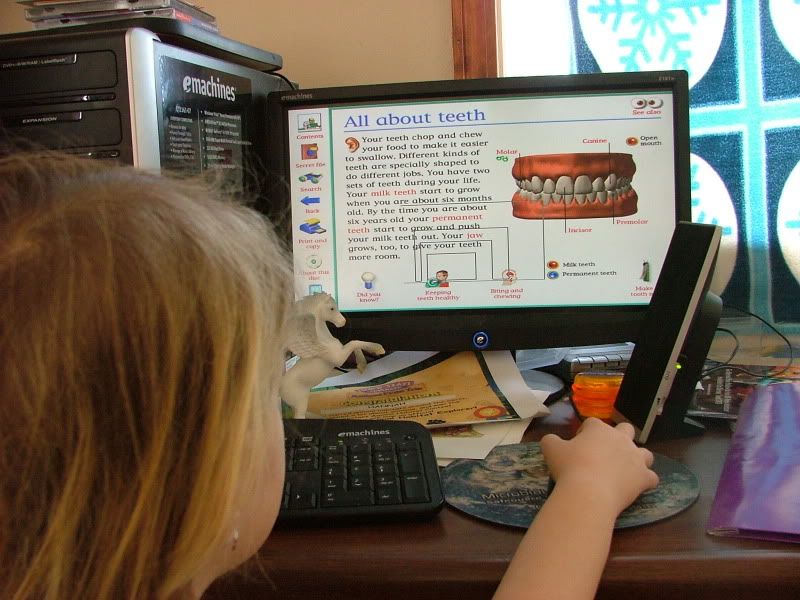 Then we made a pillow for her tooth to sit in while it waited for the tooth fairy.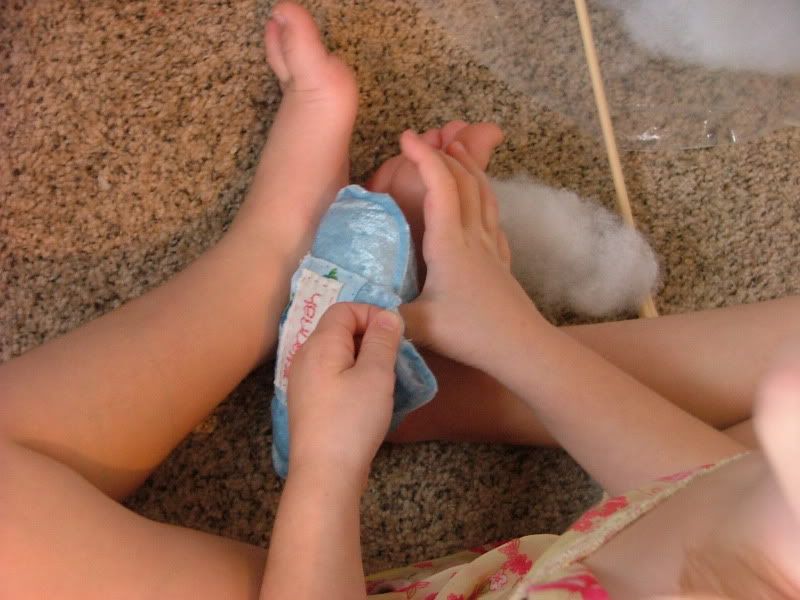 She sang "All I want for Christmas" the whole time.
Now she's asleep and the tooth fairy's already come, collected the tooth and the note that she left, and left a note, a bit o' money, and an extra special present (it *is* the first tooth, after all) by her toothbrush.
The tooth fairy's very excited to see how she likes it tomorrow morning.