A few days ago we went to the foothills about an hour a way to collect craft supplies. Another fifteen minutes would have gotten us into pine-tree territory, but my sister and I had hungry kids and meltdowns are measured in minutes at that point, so I pulled off at the first likely looking campsite.
After lunch, we started to explore and it turned out to be a beautiful little place. Rocks to climb, logs to look under, a stream to play in.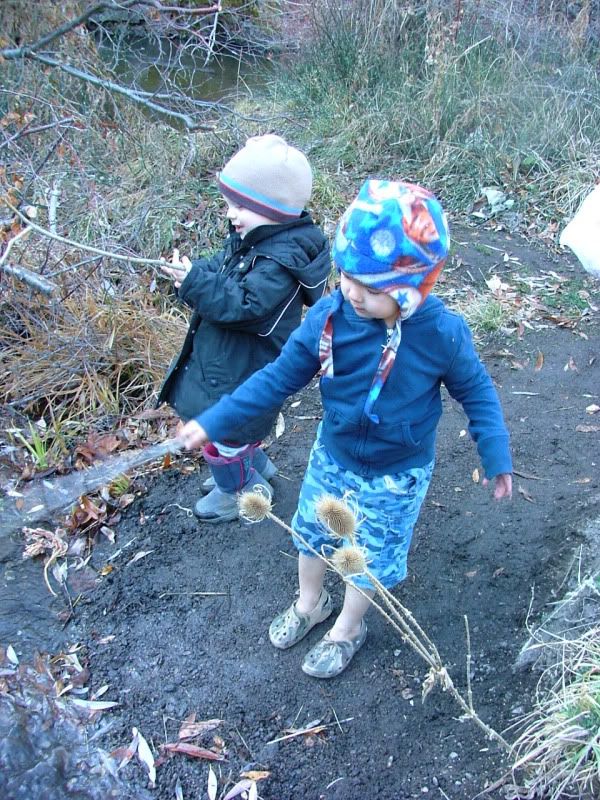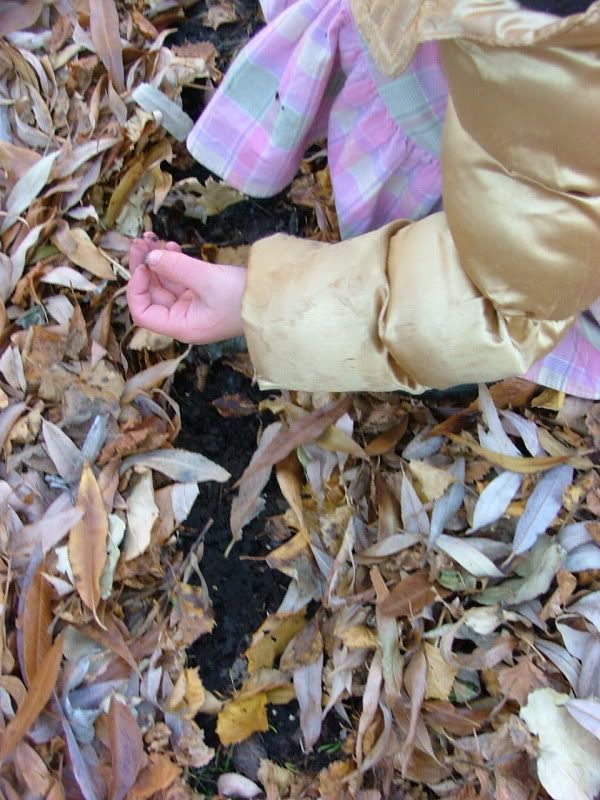 Lots of craft supplies to be found. Leaves, twigs, seed pods, moss, rocks ...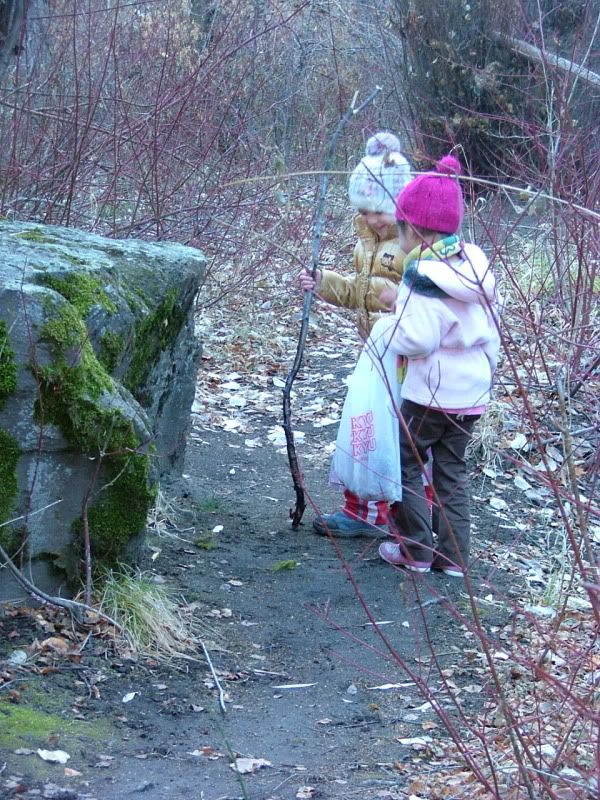 We had enough time to play until the kids got cold, and they took advantage of it.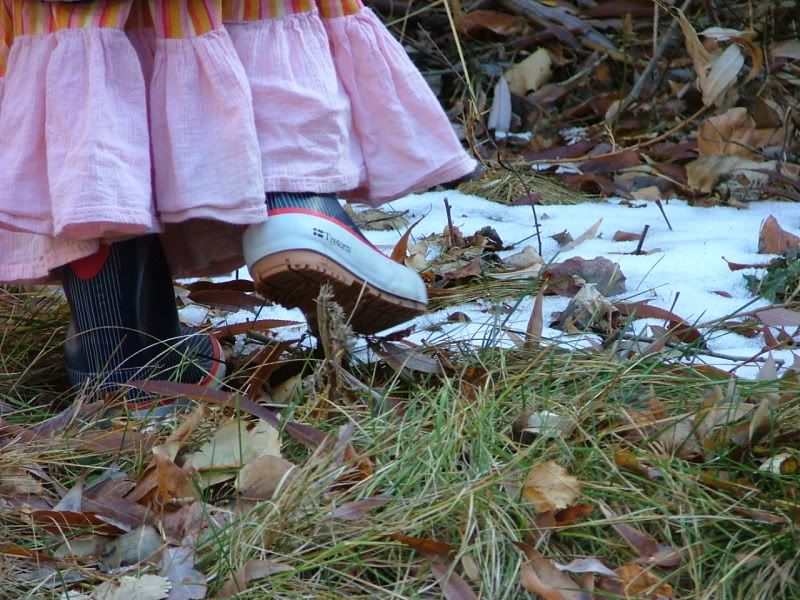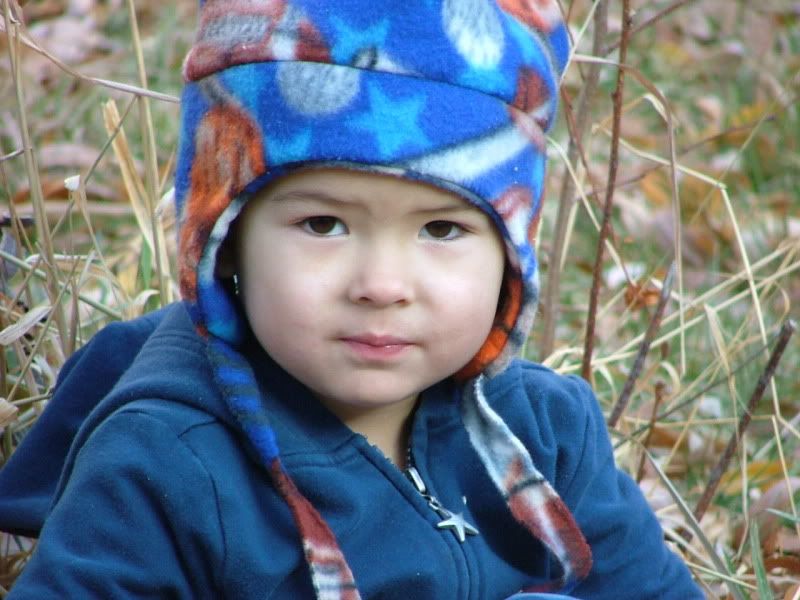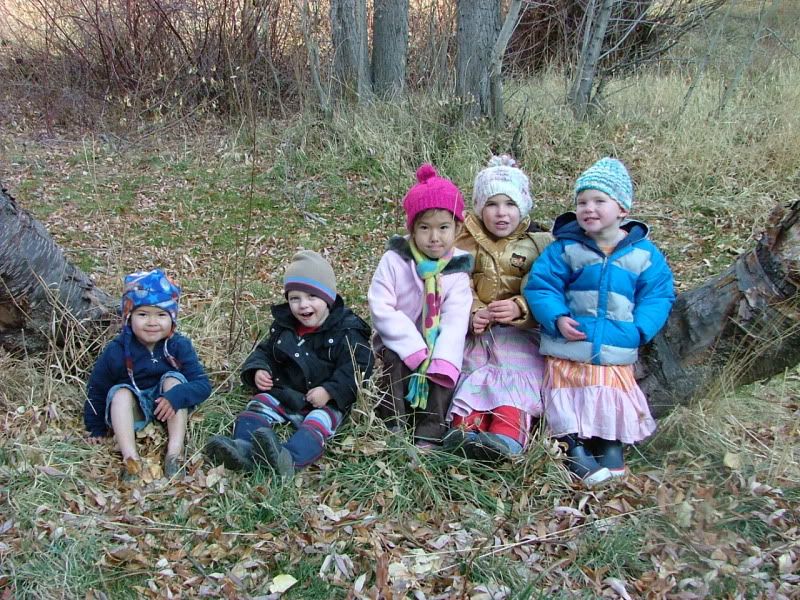 It was a beautiful place and now my sister and I have visions of camping trips next summer. Sister camping trips (hint, hint Cindy and Theresa).
And we're also stocked up on nature crafting supplies, though Hannah wants to go to a place with more pine trees for some needles. Who knows what she has in mind for those.