Today was a long, slow day filled with lots of crafting and giggling. Hannah crafted around me while I cleaned in the craft room. When she was done, she showed me her vases full of flowers.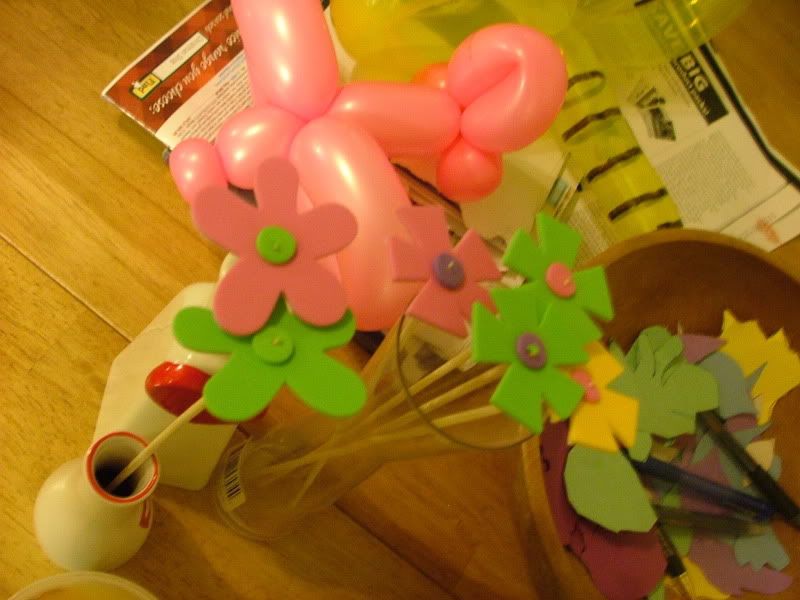 After she started messing around on the paint shelf and found the face paints that I'd picked up on Halloween clearance, I got no peace until I agreed to make her a butterfly.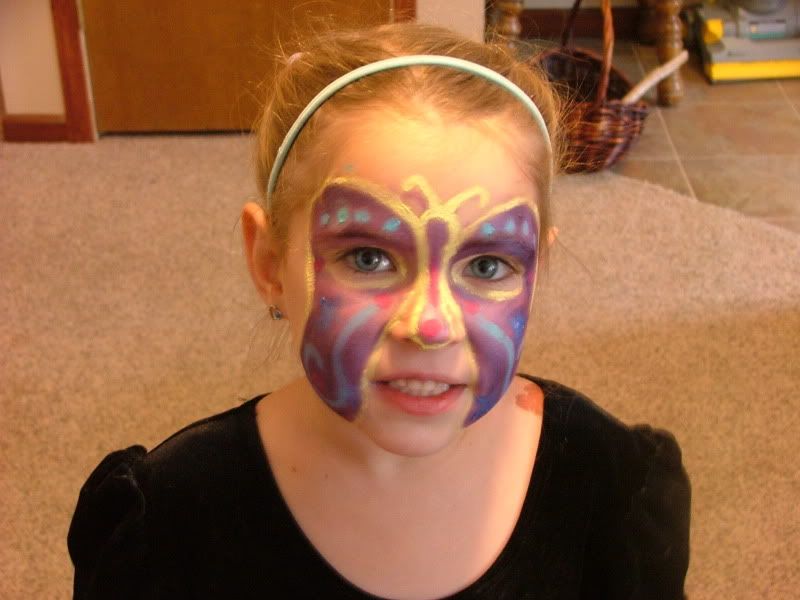 Then Ainsley wanted something simpler - a heart and a rose.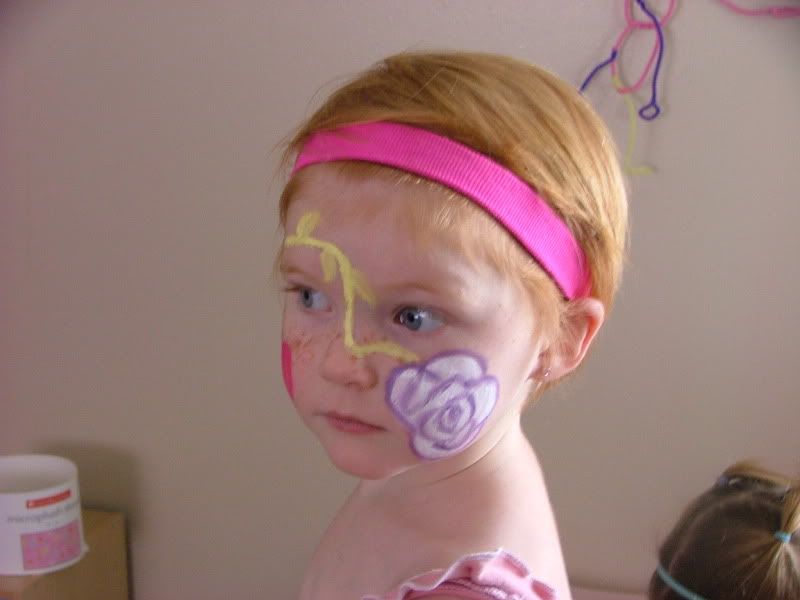 Grayson wanted nothing at all, but I was on a roll by then.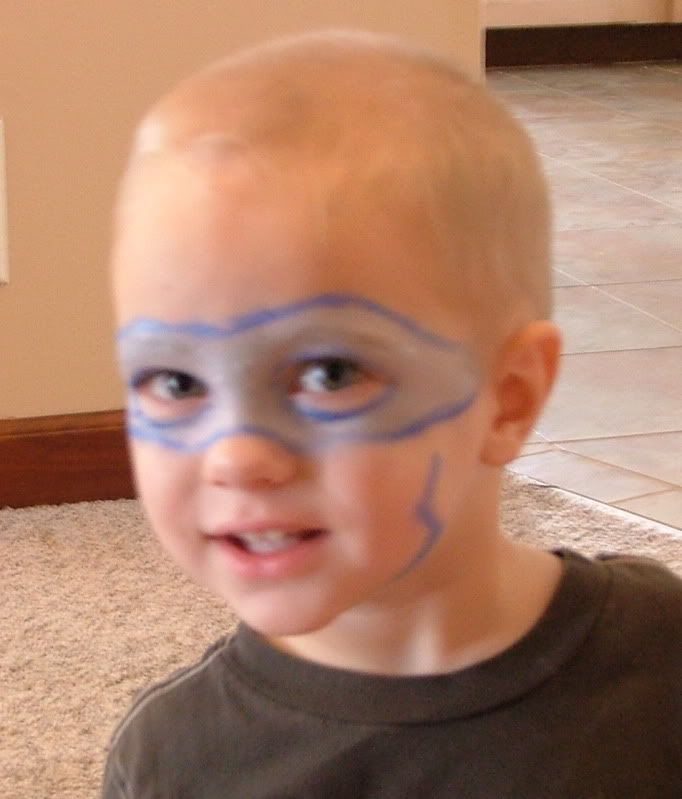 Starting in on Thanksgiving week, we did our Thanksgiving tree tonight. Hannah helped me cut the leaves and got them all organized in a bowl with the pens.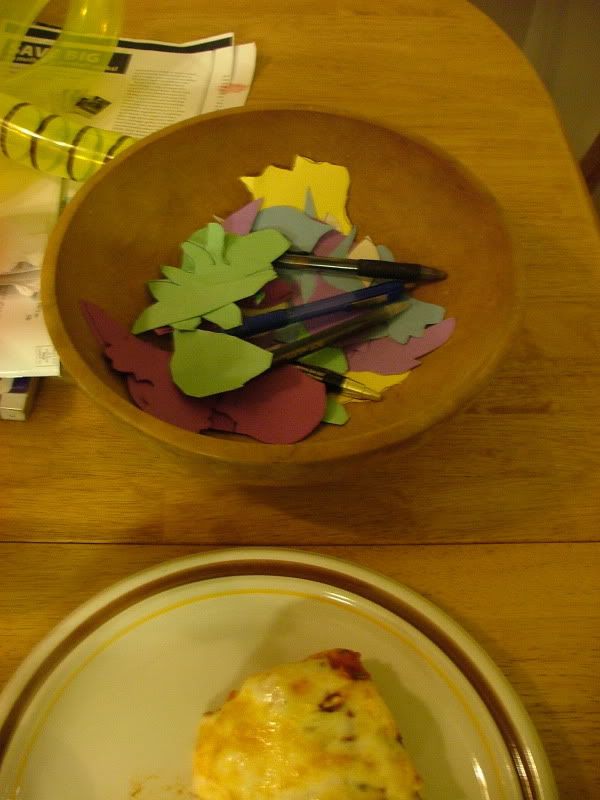 During dinner, we wrote what we were thankful for on the leaves.
Hannah put a lot of thought into her 'Thankfuls'. Last year was constellations and books. This year was her dog, crafts, her pony, and balloons (her latest obsession). I made the cut both years. It's nice to see a thankful leaf with 'Mother' on it.
Ainsley picked out her 'Thankfuls' this year like she did last year. "I tankful for..." (looking around) "pizza. And pens. And leaves." And on and on it went. Cats, her horse, and Smurf cartoons made her list also.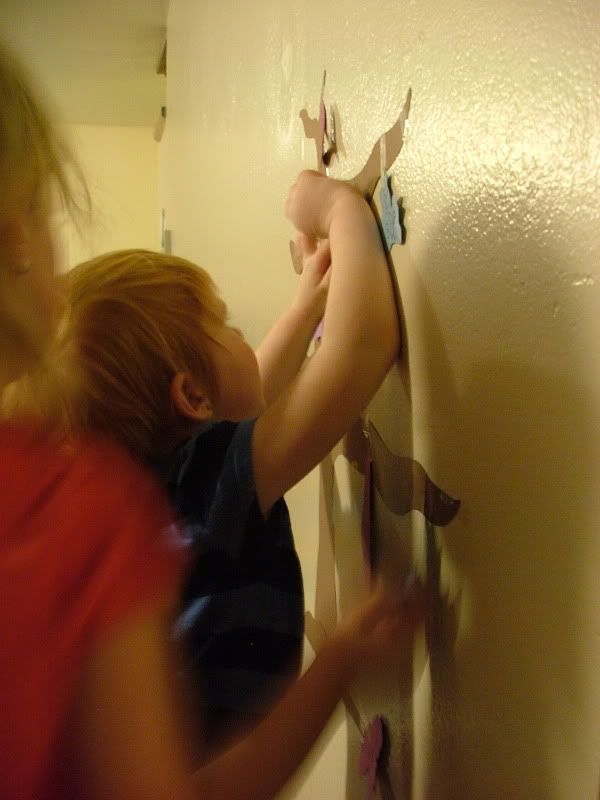 After dinner we put the leaves up on a tree I'd put on the wall.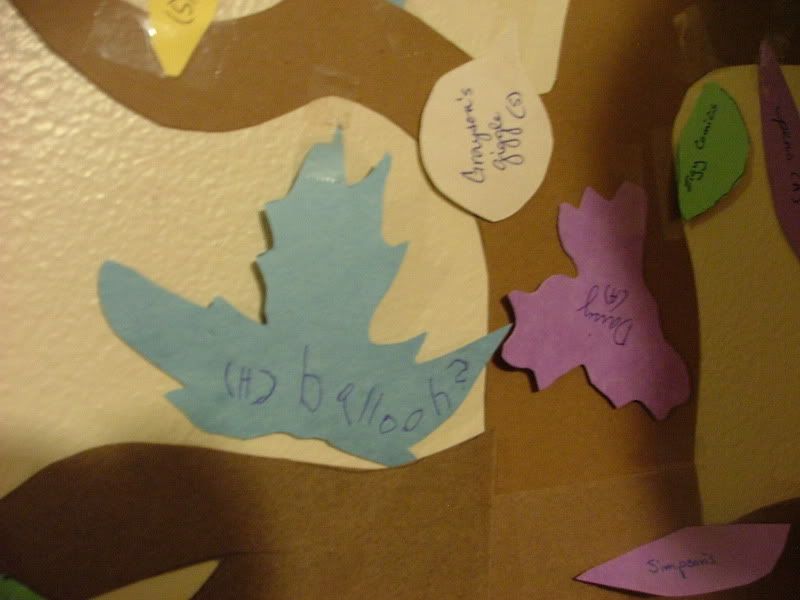 We have a lot of leaves on our Thankful Tree this year.
That seems right.
After Thanksgiving, I'll pick a few leaves to put in their keepsake boxes.