Kind of. It started out that way.
Gray's a tactile kid - much more so than either of my girls - so I decided to put together one of those rice/bean buckets for him.
Hannah and I poured some rice, barley, lima, and pinto beans into an old ice cream bucket and mixed it all up.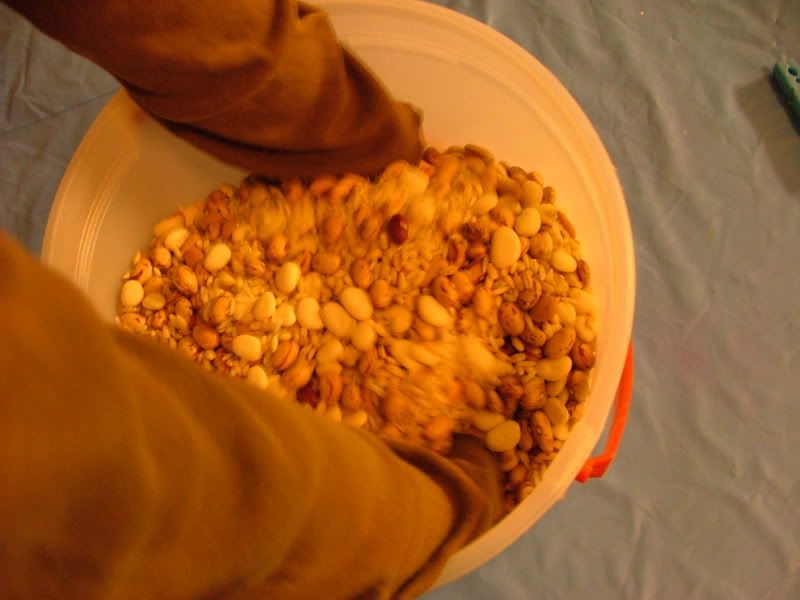 Then we went through our 'Creation Station' box (where anything still mildly useful for creative purposes goes to find a second life) and found little things to put in the bucket for him to dig out.
We arranged the items in groups by color, took pictures of them, printed the pictures out on cardstock, and stuck them with the bucket.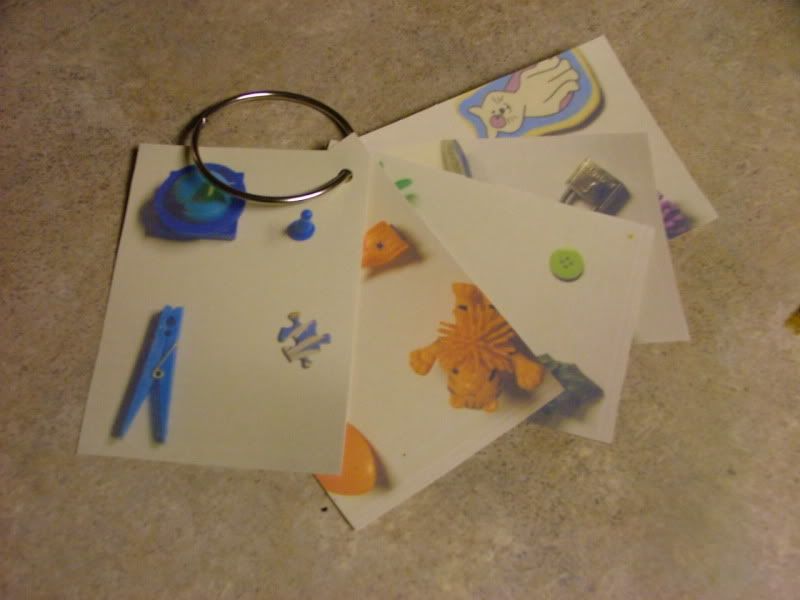 Obviously, Gray doesn't care too much about finding the objects on the cards (rice and beans are too much fun to dig in and, ahem, throw), so when he find objects, looks at them in a bemused fashion ("What is *that* doing in my bucket of rice and beans?") and hands them to his sisters, they squeal over which card they've finished.
It started out for him, but it's been fun for all of them.