Play dough.
(2 cup each flour and water, 1 cup salt, 2 tablespoons oil, 3 tsp cream of tartar. Cook over low heat until it forms a ball. Knead food coloring in.)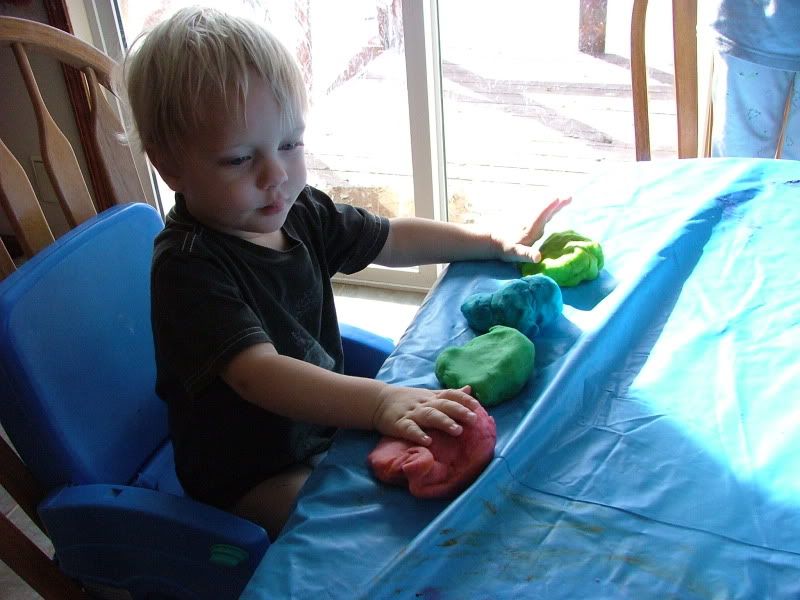 Big hit with the 'everything must be tested for ability to be airborne' set.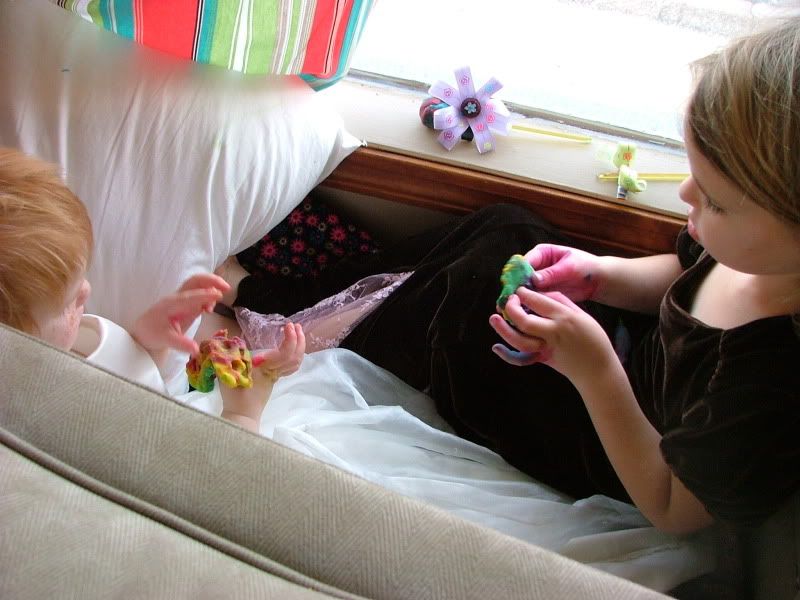 And with the bigger kids, too, who had it be everything from snakes to cake to lollipops.
Then movies in a tent.
Collages. I use suitcases from the thrift stores to help in organizing my craft room.
One of these two suitcases holds old magazines - some given to me by my sister, some saved by me for years - and the other holds miscellaneous print materials. Old coloring books, books from thrift stores/library sales with gorgeous pictures but not so good story lines, old, fun playing cards, book slip covers (I don't keep slip covers on any kids books), calenders ... anything with interesting pictures but of no other use goes in there.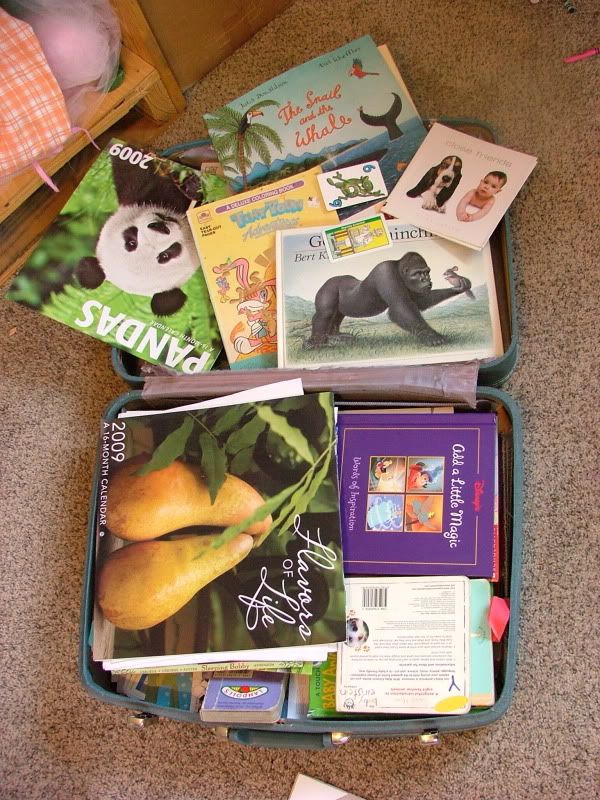 I tried to explain the finished product and then told them to cut out pictures that made them happy. Next time we do this, we'll use another theme - animals, colors, jobs, moods - so many possibilities, but for their first time doing this project, I wanted a no-pressure approach.
Hannah got right to work, even coloring some pictures from coloring books to include.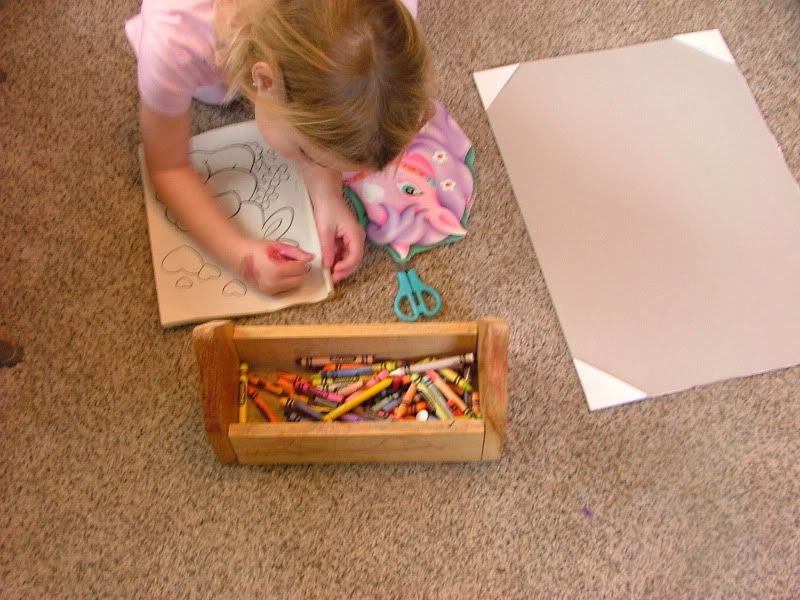 Ainsley had me read most of the books in the suitcase to her before she'd pick any pictures out.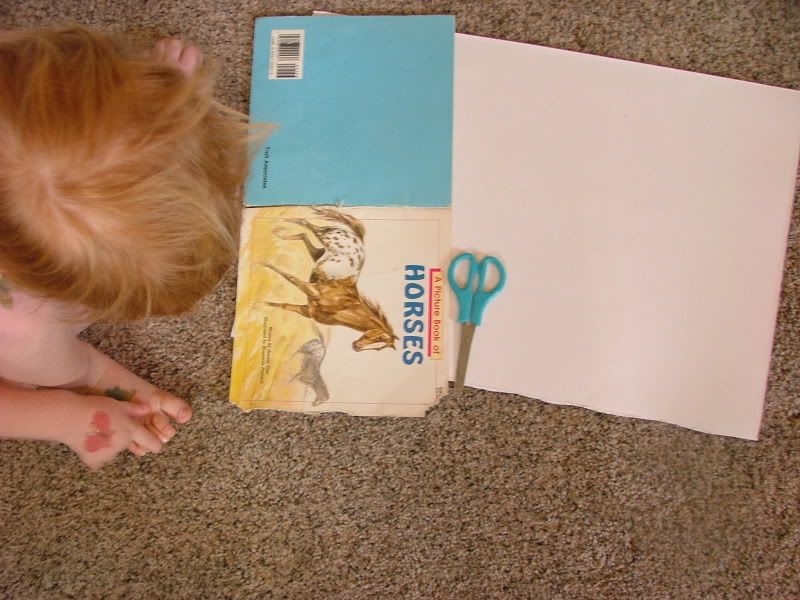 Grayson played beside us.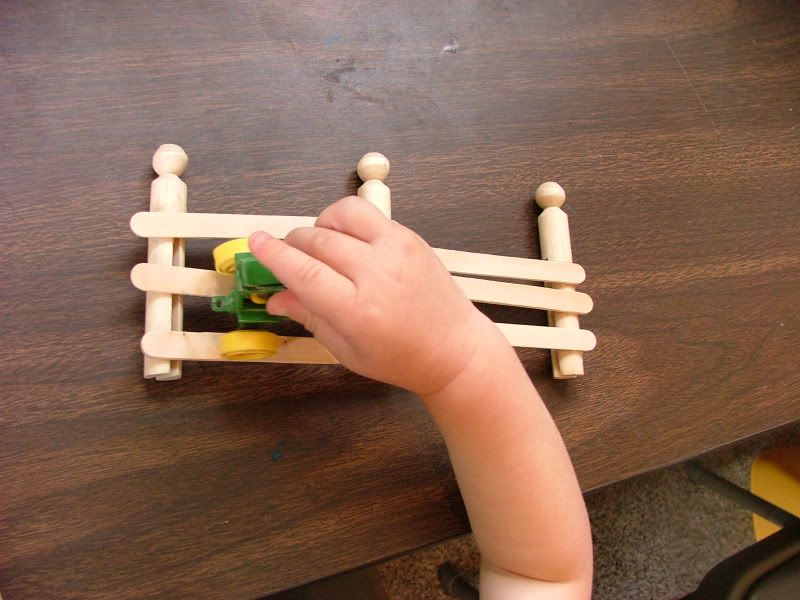 When the girls had the pictures they wanted, we went upstairs to paste them on. Hannah learned how to plan a collage while Ains tried to eat paste. I told her that she shouldn't eat paste, even if it was homemade. We had had this discussion with the play dough too.
Then the girls worked at pasting their pictures on.
Today we tried out a homemade paste and it was perfect for a project like this. Equal amounts flour and water. A few teaspoons of alum for every 1/2 cup of flour that you use. Add a bit more flour if you need it stiffer, a bit more water if you need it runnier. We applied it with a paintbrush - my hands-on girls loved that.
Gray played beside us.
The finished artwork on our art clips in the dining room.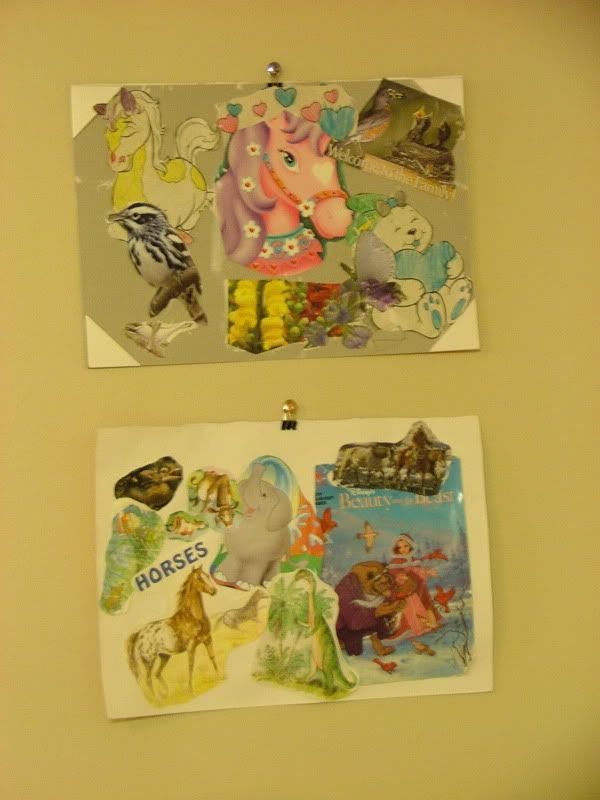 Then yoga.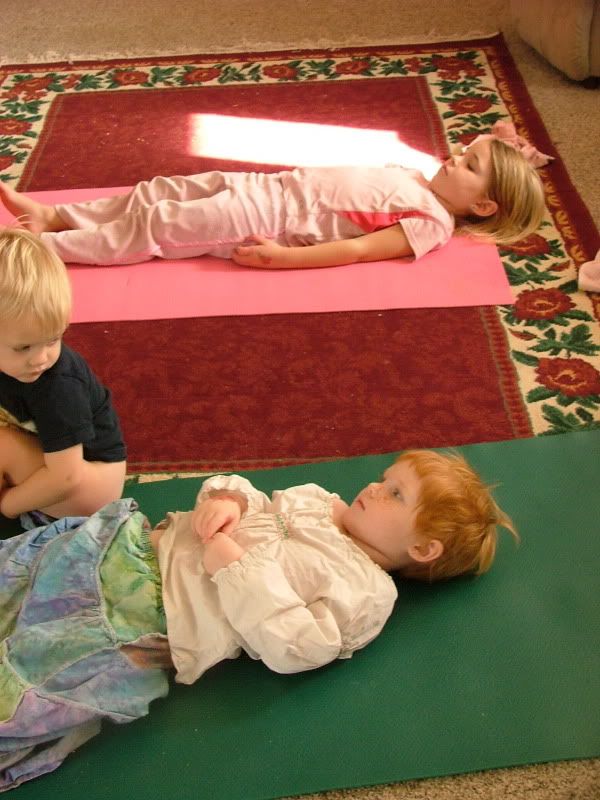 Dinner.
Diego Jungle Rescue on the computer.
Hello Kitty on the tv.
And bed.