Health issues equal blogging issues. Instead of being excited to post every day, I can go days before I realize that I haven't even *thought* of posting.
So many pictures, waiting to be posted. Most of them never will be - catch-up isn't really my style.
I will leave you with these pictures of Halloween - pictures snapped quickly of our little fairies (and a ghost cousin) and a little Peter Pan. Wish I had better pictures of the costumes, but my camera appears to be off-kilter and most pictures come out fuzzy, so we take what we can get.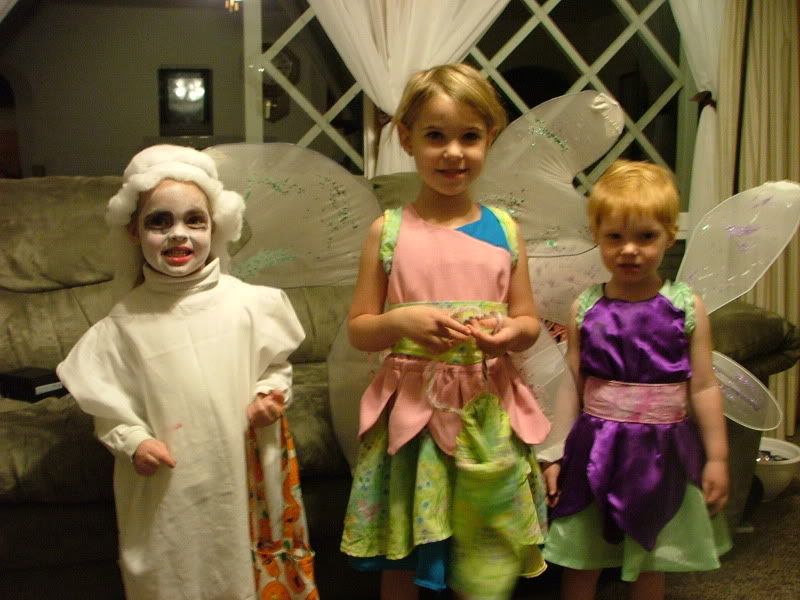 And these pictures of our favorite Halloween crafts.

Stiff Fabric Ghosts
Crow puppets.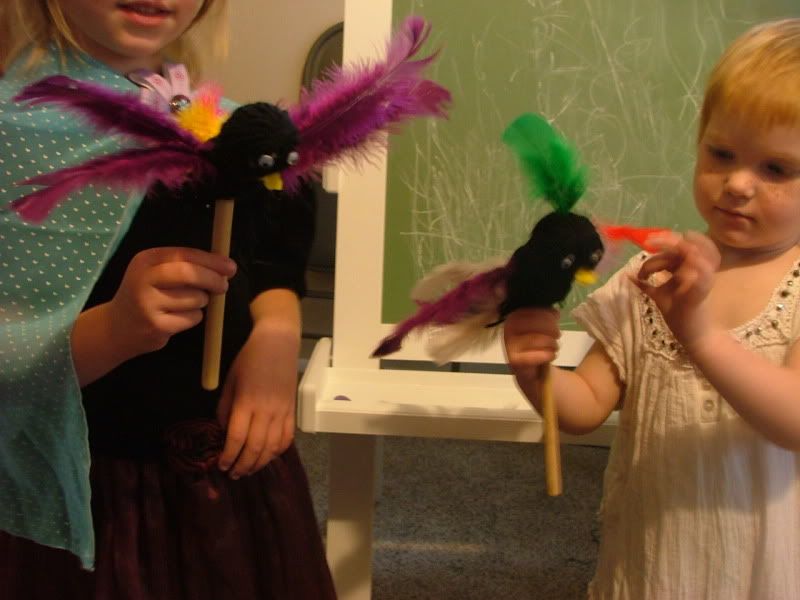 And this - the most important thing. Do you remember my sister? She used to look like this.
Now she looks like this.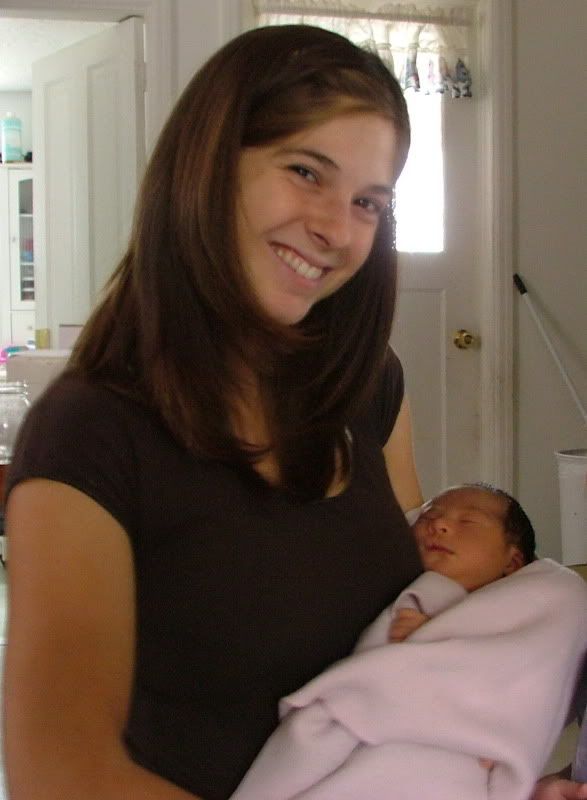 And there was much rejoicing. (And no small amount of baby lust.)