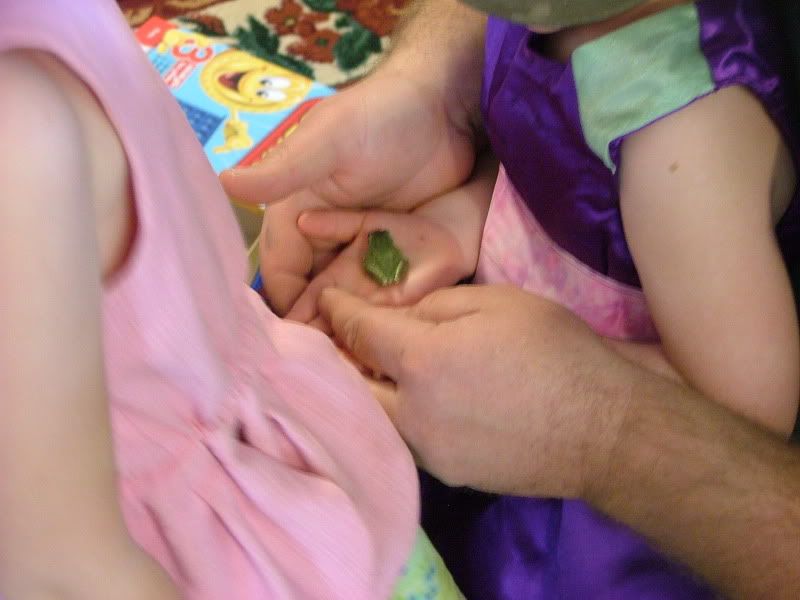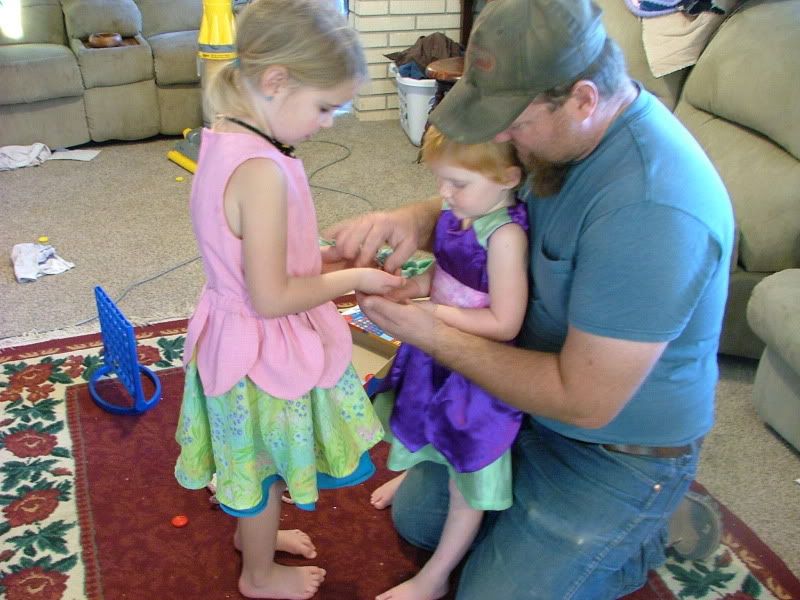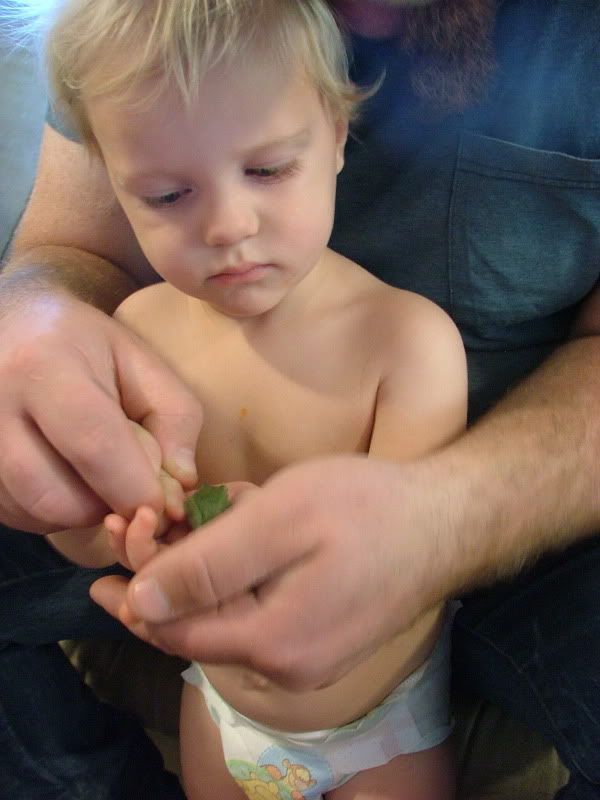 They loved it, of course, and Hannah took getting him to a safe place to live for the winter very seriously.
It reminded me of the last time (two years ago) that Matt found a frog and brought it in to show the girls. Problem was, the kids and I (I was pregnant with Gray at the time) were taking a bath right then. One of my husband's wonderful(?) qualities is that he sees problems as opportunities, hence the following post I posted on a small forum at the time....
"When your husband thinks he's funny, you could just end up with a frog in your bathtub, a hysterically giggling 10 month old trying to catch it, and a 3 yr old who's yelling that she wants to hold it, so "catch it, Mommy, catch it!". And the frog just might end up grabbing ahold of your nipple as the only port in a storm. Which might make your three year old giggle for the next two days about the frog nursing.
I'm just saying. That MIGHT happen."
The punchline of that story is that the next day, my little Hannah (3 years old at the time) told the lady at the post office that "My mother nurses frogs."
You can't explain that. You just can't.