I adore advent calendars, so when I saw this little beauty at a thrift store, I grabbed it.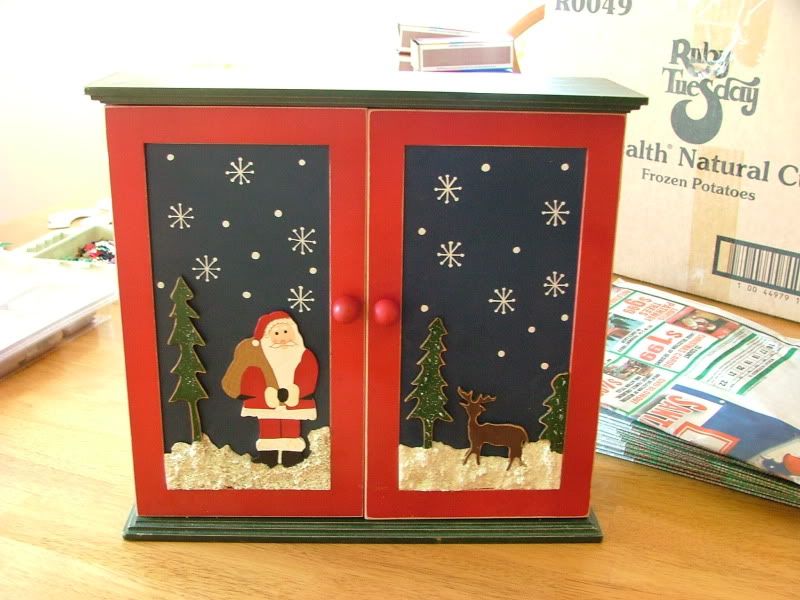 We had to fix it up a bit - paint a few little wooden balls and glue them on.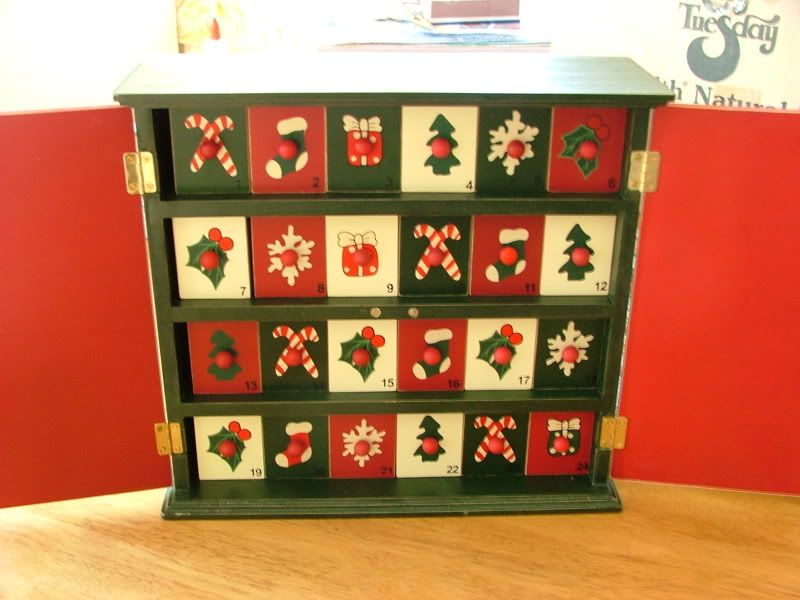 It was hard to part with, but it was purchased with another home in mind. We have my brother's name for our present exchange this year, so the girl's and I filled it up and sent it on its way.
We printed out a list of about eighteen fun Christmas activities, cut them into squares and stuffed them in different days.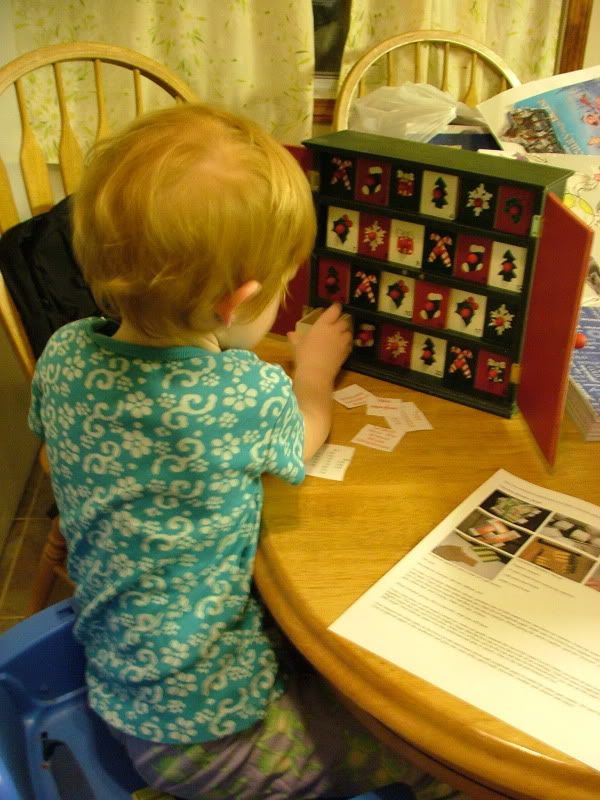 We didn't do all 24 days because my brother's family is Christian, so we figured they'd want to add some of their own activities in. We added some fun stuff like candy canes and hot chocolate mix and popcorn to help them with activities we'd suggested.
We made and wrapped the
easiest and cutest little ornaments
.
The pattern says to use stiff felt. Since we didn't have any, we used foam sheets.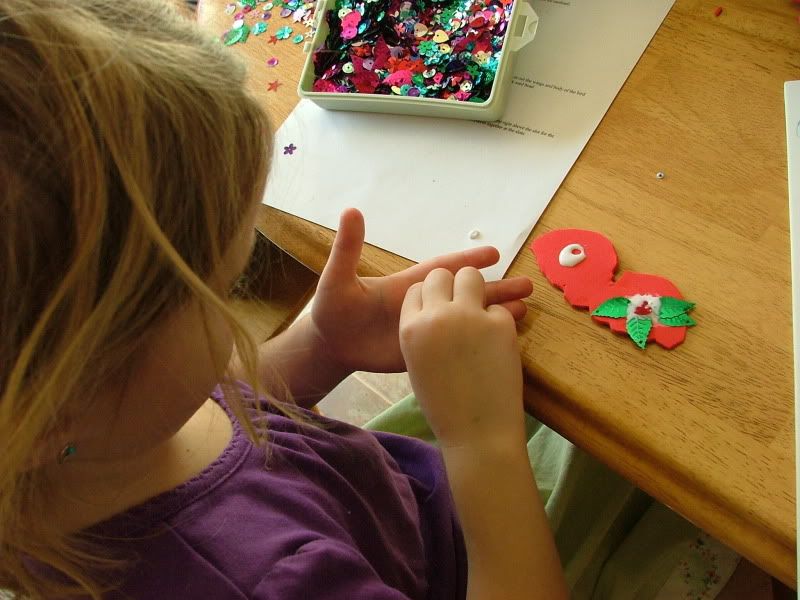 One foam sheet made about five little ornaments, so don't be surprised if you're one of Hannah's 'best friends in the world' and get an ornament in the mail. *cough*Ashley*cough*
And so the season begins.