It took all of these books to get them to sleep tonight.
Cookies and milk left out near a chair. "Cause he's so tired from lugging that big sack all night, you know."
The children are snug in their beds. (While visions of chihuahuas, little plastic princesses, and trucks dance in their heads.)
Two out of three ain't bad. No chihuahua this year.
The magic is arranged.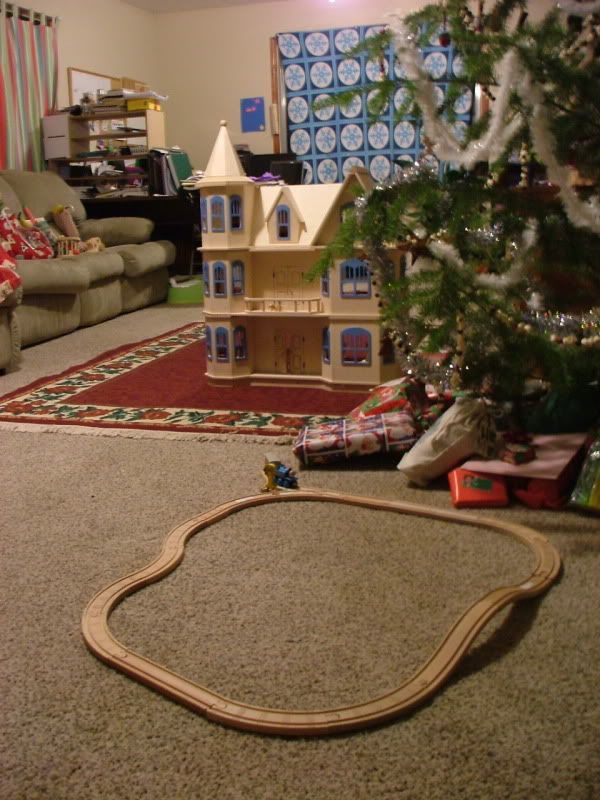 This is what it's all about.