My official entry for Ordinary Life Magic's
science experiment extravaganza
. (This drawing goes until December 31, so you have a few weeks - even a week after Christmas - to get yours done.)
Last week, I was flipping through my Janice VanCleave
Big Book of Play and Find Out Science Projects
when I was overpowered by two little girls who saw me flip past - wait for it - BUTTERFLIES!!! I didn't stand a chance. So we did a camouflage project that involved two of Hannah's favorite things - paint and butterflies.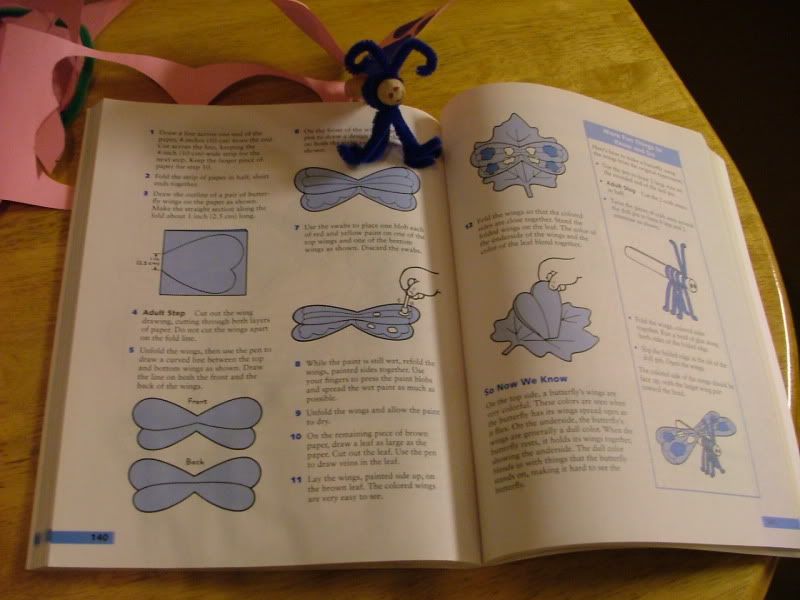 First we grabbed a piece of construction paper. No drab, realistic browns for my girls. Pink was the order of the day. We cut a four inch strip off the top, folded it in half and cut a butterfly wing shape.
Then we put a drop of paint on one wing and closed the wings to make symmetrical dots - blobs, really - on each side.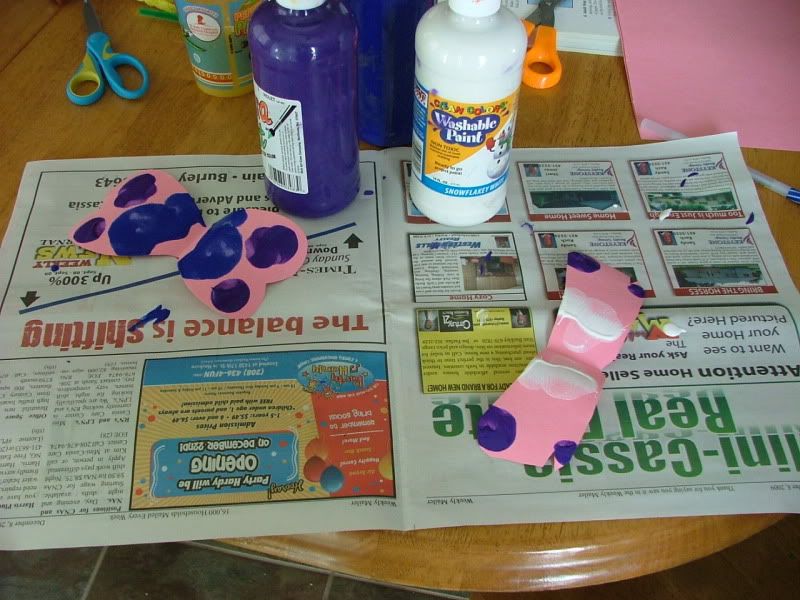 While the paint was drying, we cut leaf shapes out of the remaining portion of paper...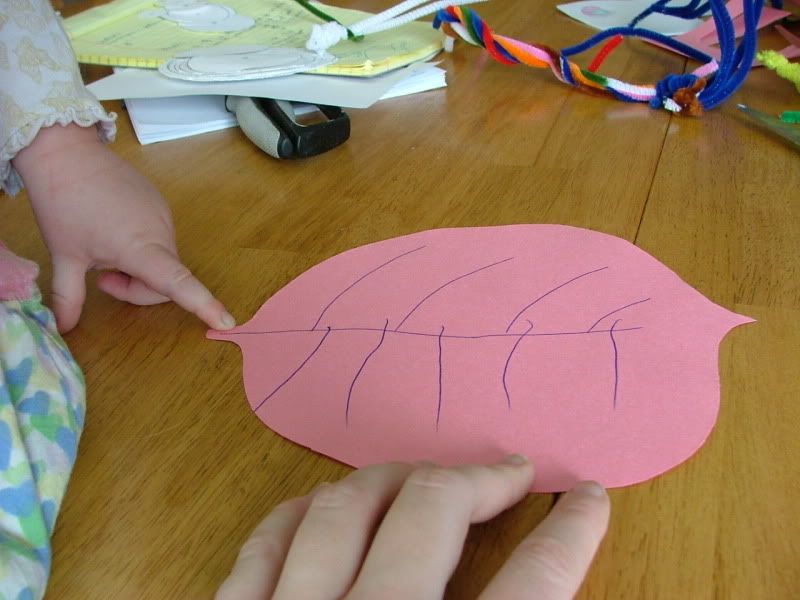 and used a few pipe cleaners to give our clothespins antennae and legs.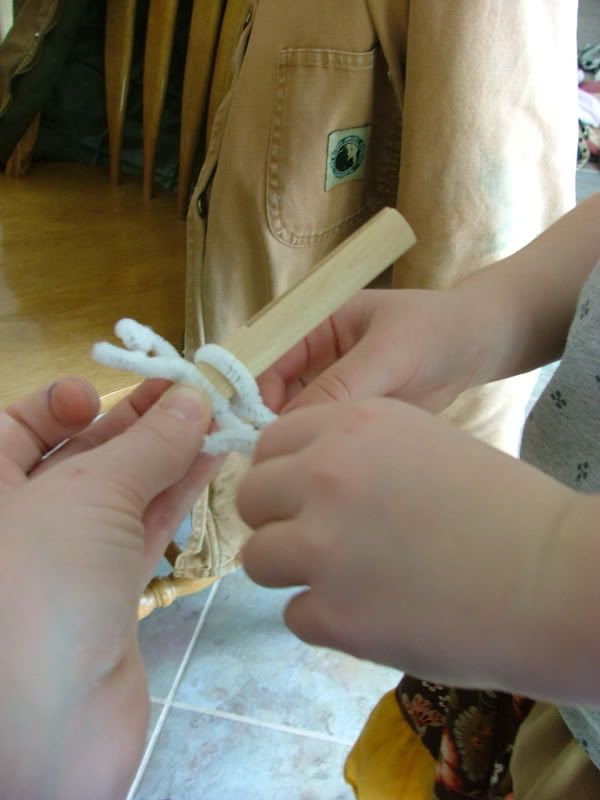 Ainsley pulled one of those "Wow. Really!?!" moments when she turned her leaf over and drew two circles on it. "What is that?" I asked. "It a capillar in a cocoon," she answered, "when I turn over leaf, there will be a buttuhfy." All right, then.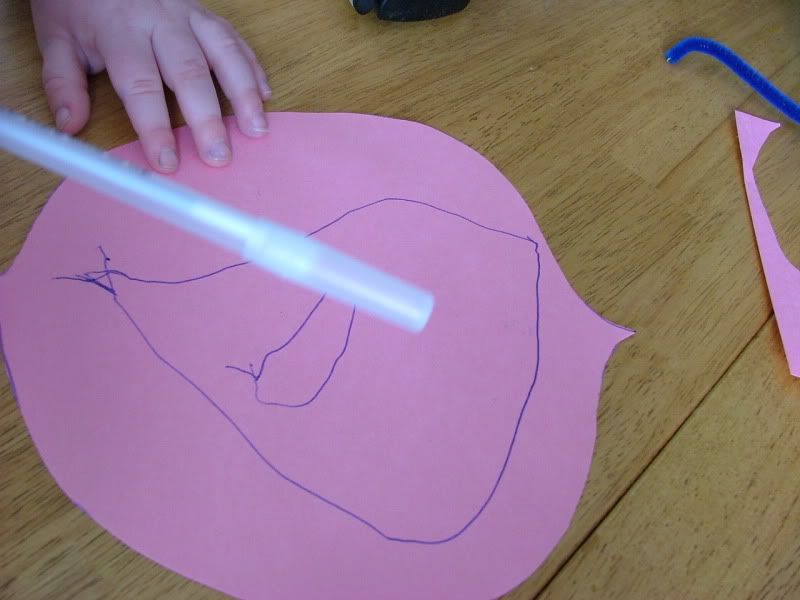 When the butterflies were dry, we put them on our leaves with the wings folded up,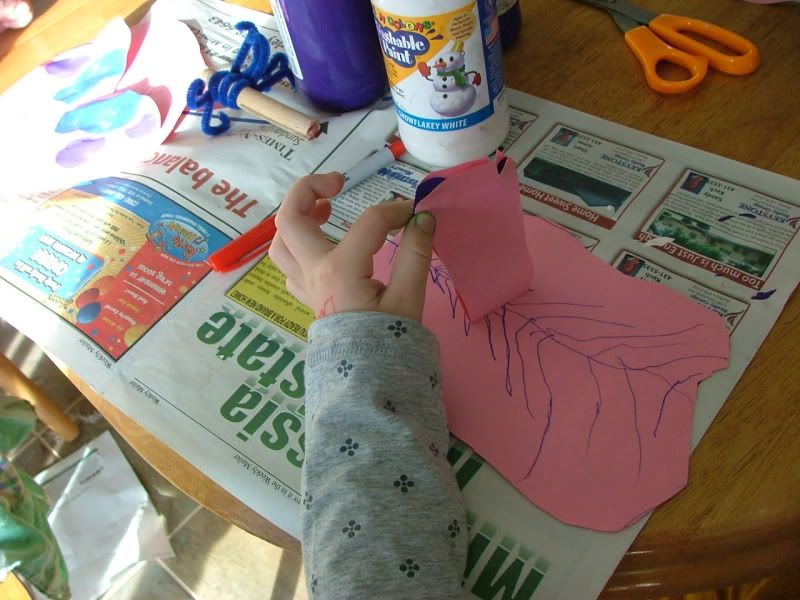 and then with the wings flat,
to show why butterflies keep their bright markings on the top of their wings.
Then we put the wings in the clothespins for some cute butterflies.
Cute craft, and educational too! Probably not what Ms. VanCleave *or* Ms. Stephanie had in mind, but at this house, 'tis what you get. It's the stage we're in. Please tell me it will pass.
That evening, Hannah wanted to do a magic show. This included two of her favorite tricks - baking soda and vinegar explosions and putting out a candle without blowing on it (covering it with a jar). She asked for a new trick, so I taught her one that also uses a flame in a jar.
Did you know that you can pull water from a plate up into a jar that's top-down on the plate?
First, gather a plate with a lip, water, a small piece of cardboard, small, crumpled piece of newspaper, match, and a jar that will fit over the cardboard and inside the plate. Pour the water into the plate up to the edge of the lip.
Put the jar on the plate upside down to show that little, if any, water goes into the jar. Take the jar back off the plate.
Now here you have to start working quickly. Put the cardboard piece on the water and put the crumpled newspaper on top.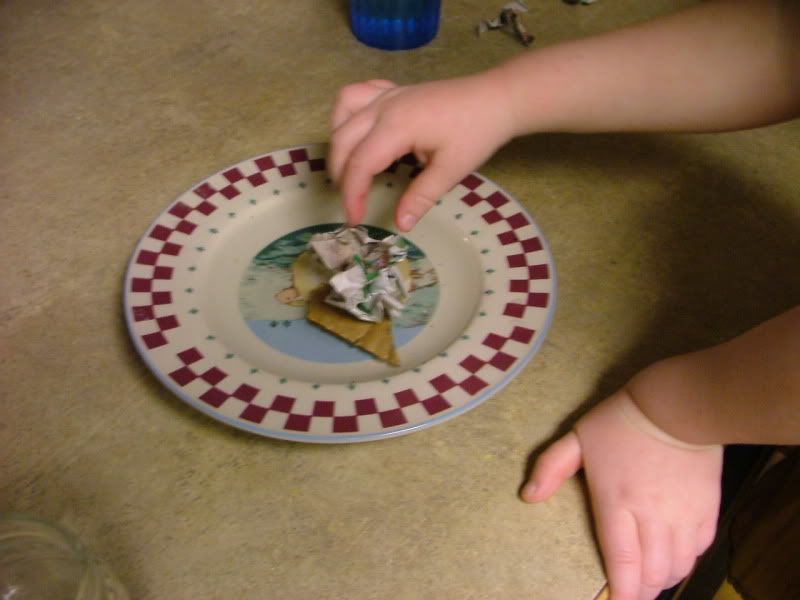 Light the newspaper on fire and quickly, but gently, put the upside-down jar over the newspaper so that the flame is inside.
As the flame burns the paper and eats up the oxygen inside the jar, it creates a vacuum that sucks the water up into the jar.
And there you have it.