More Christmas presents down. These were for friends, but since my girls were helping me make them, they each got one also.
Matchbox Fairy Houses - inspired by the inspiring Coloured Buttons and her
Tiny Traveling Doll House
.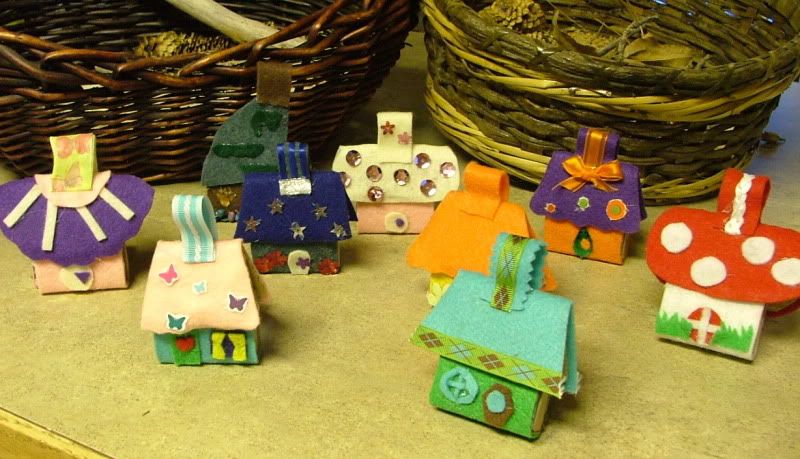 Each little matchbox house holds a fairy doll. Or an elf. They don't have wings.
I just used what I had on hand for the dolls - flower petals from a broken dollar store lei, tiny fake roses in the Creation Station box, pipe cleaners, 1/2" beads (wish I'd had smaller ones), and thread. Oh, and a tiny googly eye on the back of one of the houses.
The houses were also made with what I had on hand - felt, ribbon, and sparkly confetti mostly.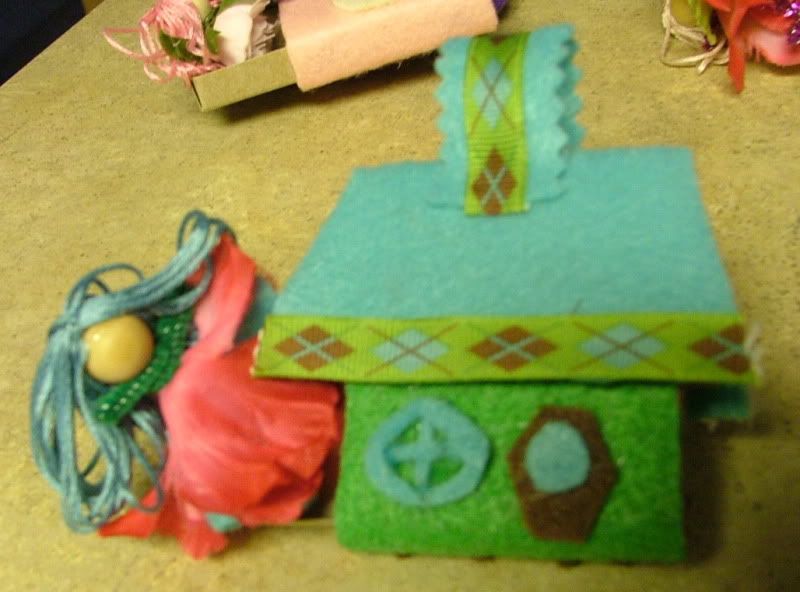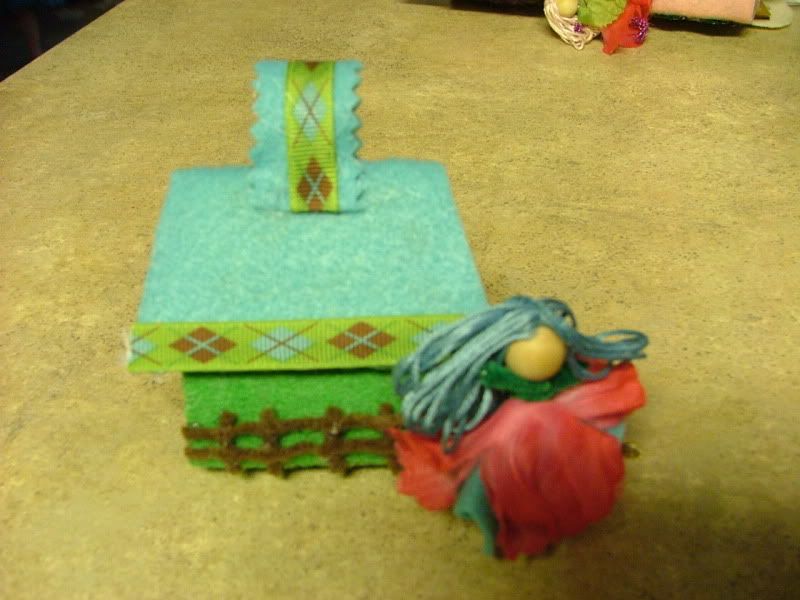 This one I made using some nature stuff that I had on our nature table - pine needles for the door, a pinecone piece for a window, and some moss for the fairy's skirt.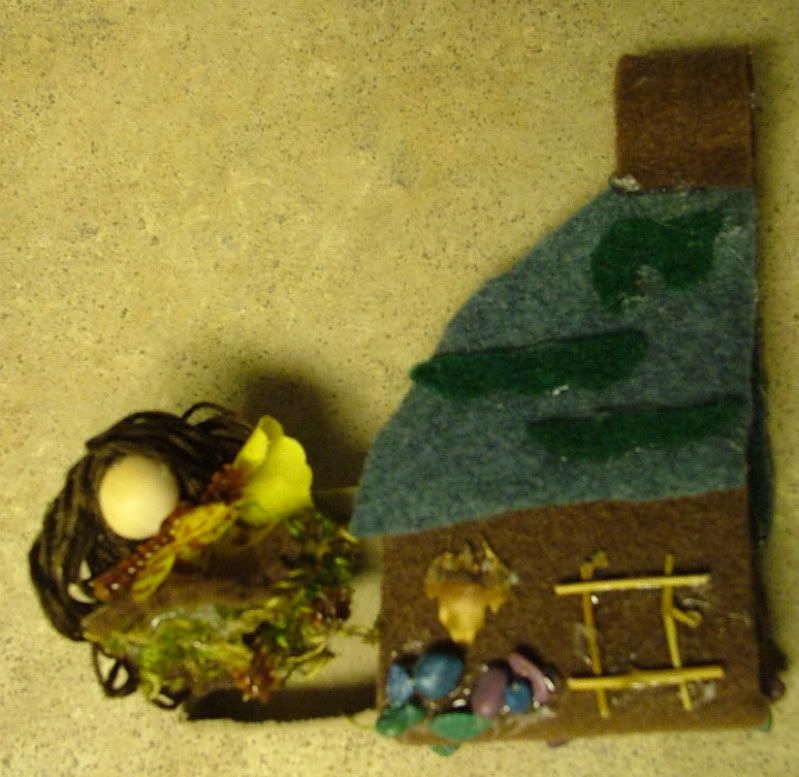 This one was my personal favorite - a little toadstool fairy. The girls wanted me to make the fairy inside all blue so that it would be a smurf, but I disappointed them.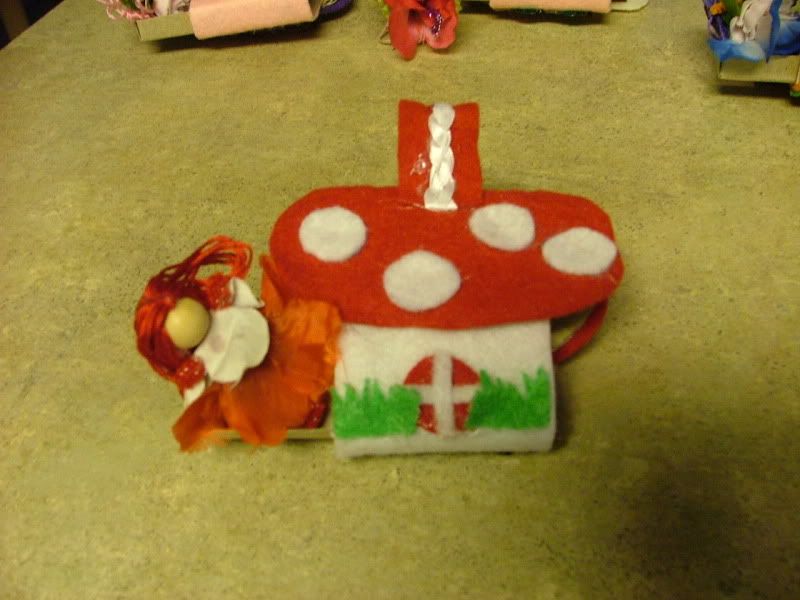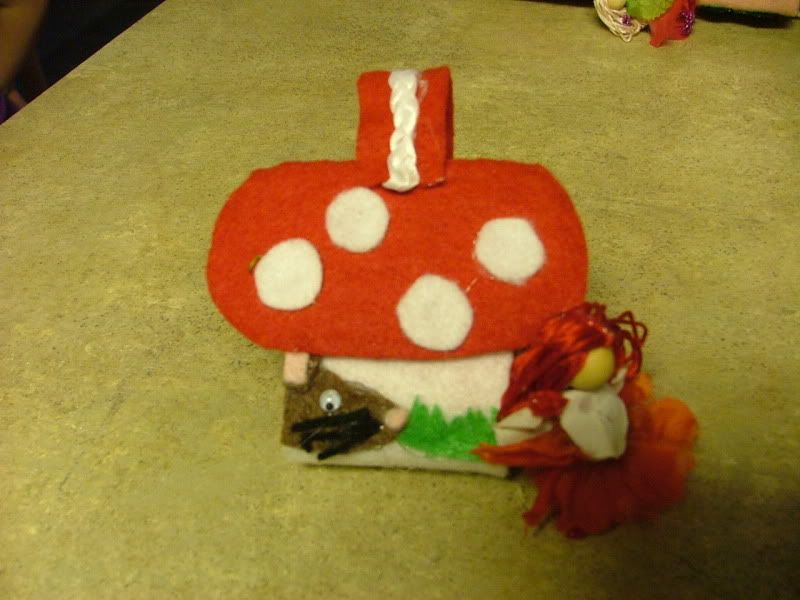 Already the girl's fairies are getting some good play in while the others are getting ready to be shipped to homes around the country.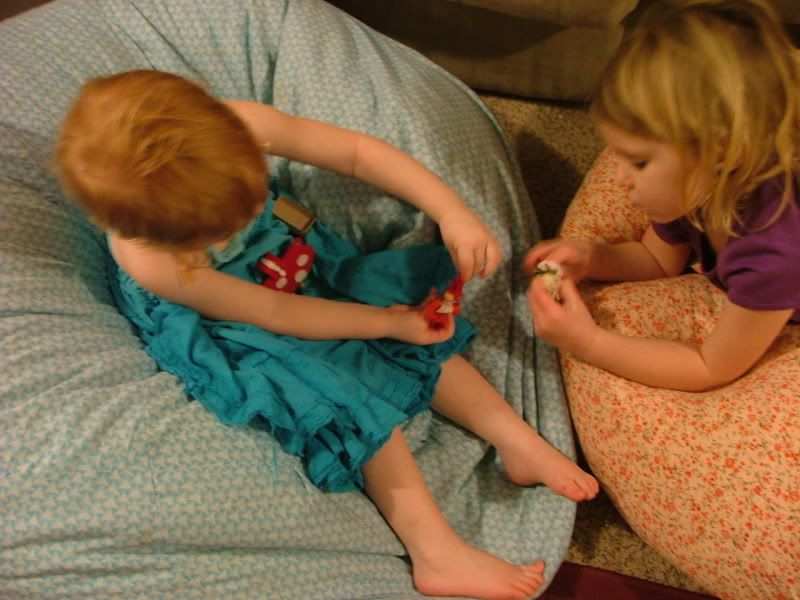 This one's an easy, rewarding craft. I didn't make the fairies pillows or blankets like Trixi on
Coloured Buttons
did, because my dolls were already filling up the boxes. I think that a few of the girls I'll be shipping these to will likely use them as clips on their backpacks instead of necklaces.