I'm not an original crafter. I'm no good at thinking up new and ingenious crafts that will take your breath away. I'm good at looking at ingenious crafts and getting my breath taken away, and I'm good at taking crafts I see and tweaking them to fit my style and needs. That's how this one was born.
This was born from two different crafts I saw online - a
tiny fabric tic-tac-toe board
to carry in your purse and a monstrously huge construction toy playmat.
This one is about 12 inches around - I used the largest mixing bowl I had to draw the circle on some white felt. Then I added some felt and embellished it.
Apple tree field.
Corn field. (Not a field of lily pads like my husband thought. Where on earth would you find a field of lily pads?)
A pond with cattails, boat, and waves. No lily pads.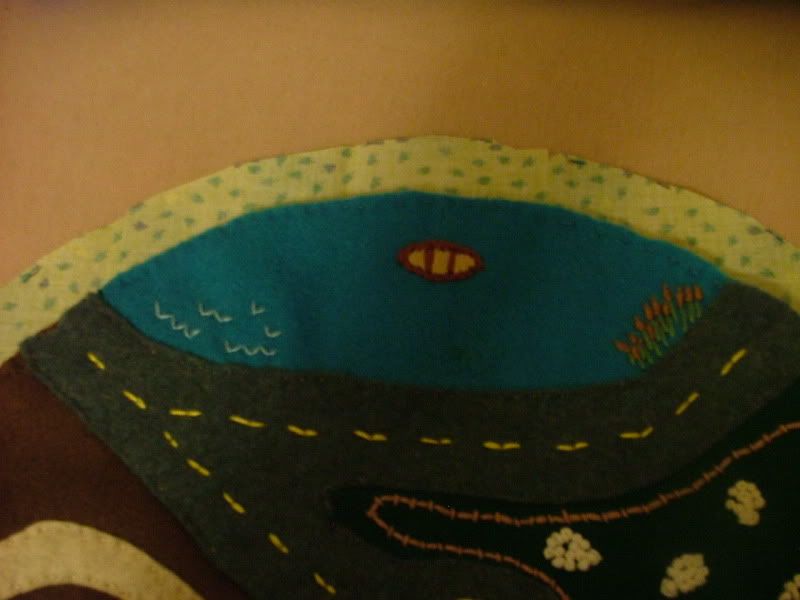 Sheep in a field. Went a bit french knot crazy here. Also, they're not really clear - my husband thought they were bushes. Also, my sister couldn't tell what they were - she didn't even get bushes from it, she didn't have any idea *what* they were.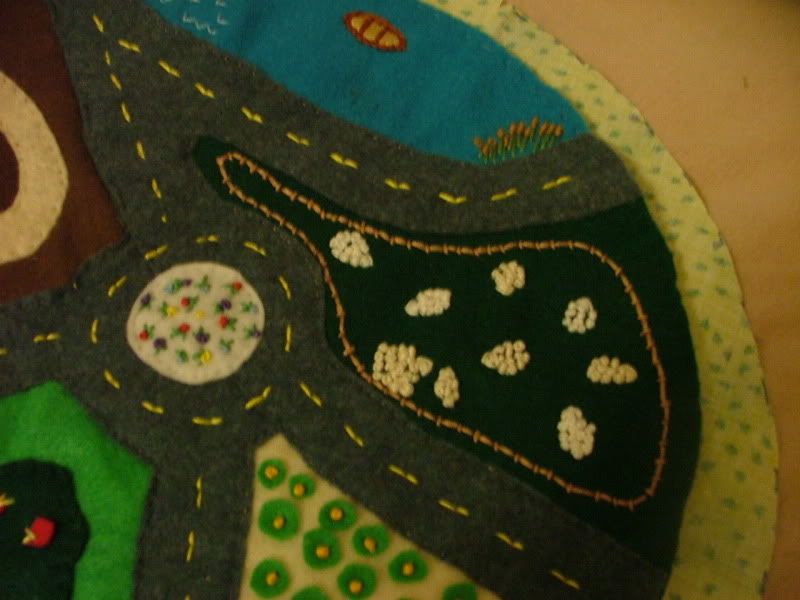 Motorcycle track. A road was taken out here and this substituted at my husband's request.
Ainsley's favorite thing is the flower filled turnaround in the center, Hannah's favorite part is the apple trees. Gray likes running over the sheep.
Then I backed it with some fabric from my stash, finished the edges with bias tape and bias tape loops and threaded a bias tape drawstring through it.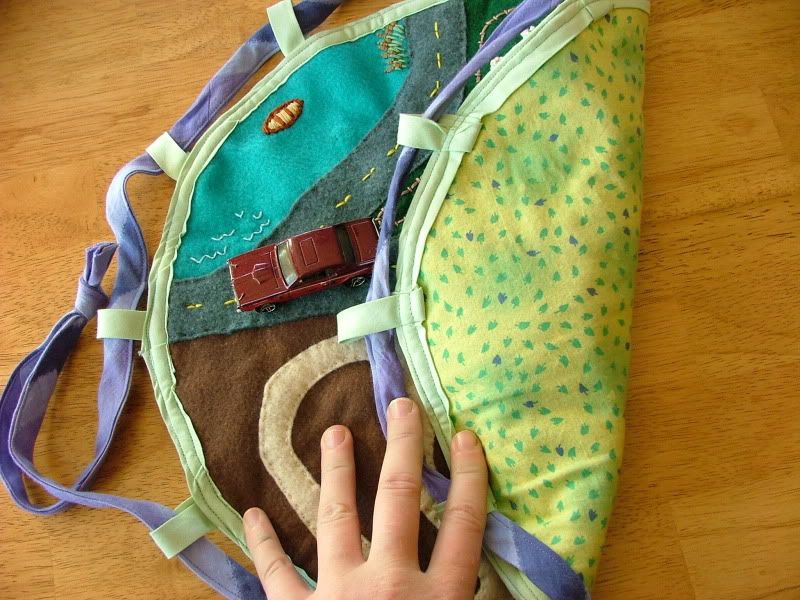 If I had had the tools, I may have finished the edges with bias tape and then put grommets in and threaded a drawstring through those.
All finished with 3 little cars from our toy box.
Ready to throw in the purse.
Perfect for any place - like gymnastics class - where you need some longer distractions.