Started out with anticipation.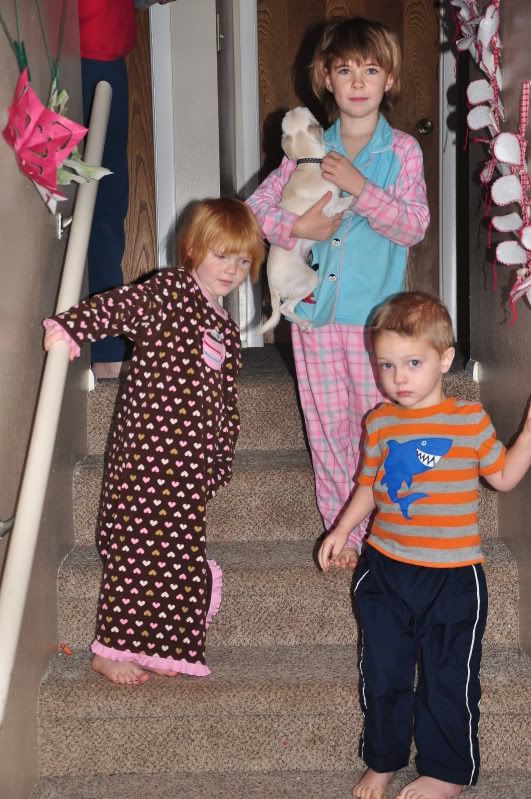 It was so worth it.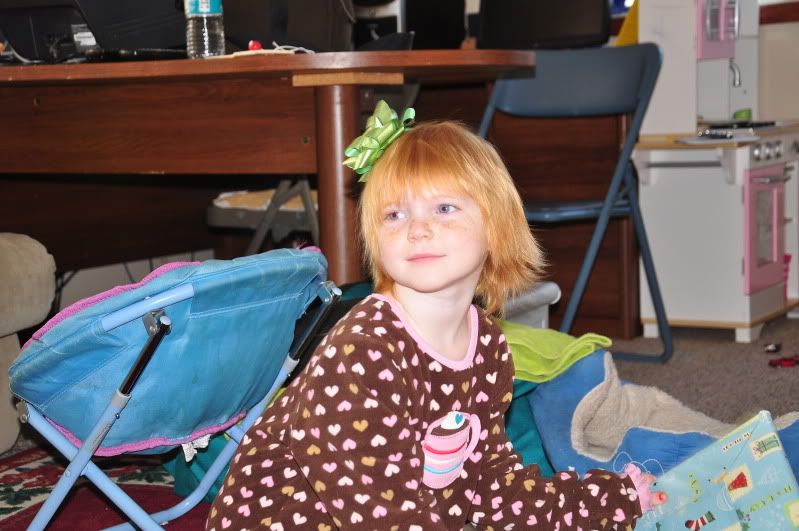 The girls were counting on getting something very specific.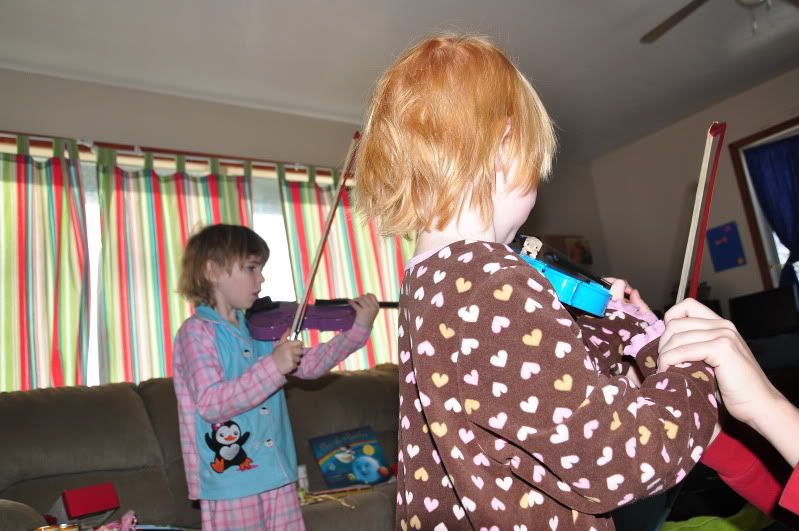 And there it is. Hannah, especially, has not been parted from it very much over the last week.
Hannah knew exactly what she wanted to make for her family for Christmas, so I helped her out.
They were much loved.
Did I say much loved?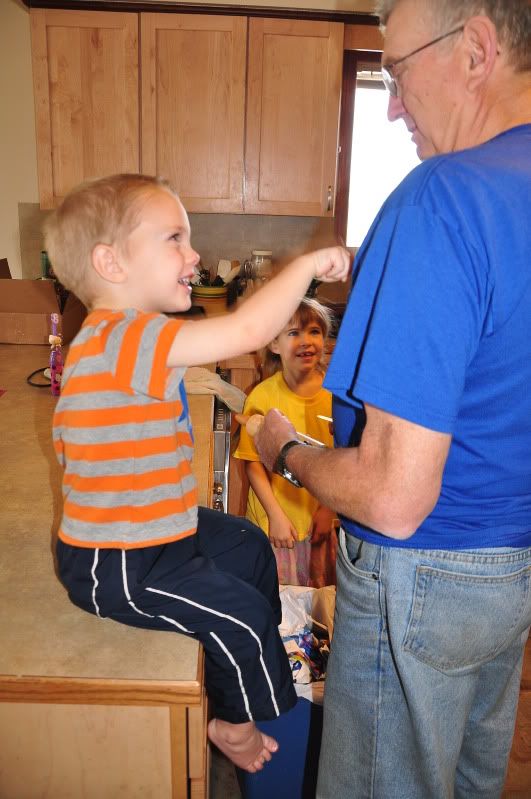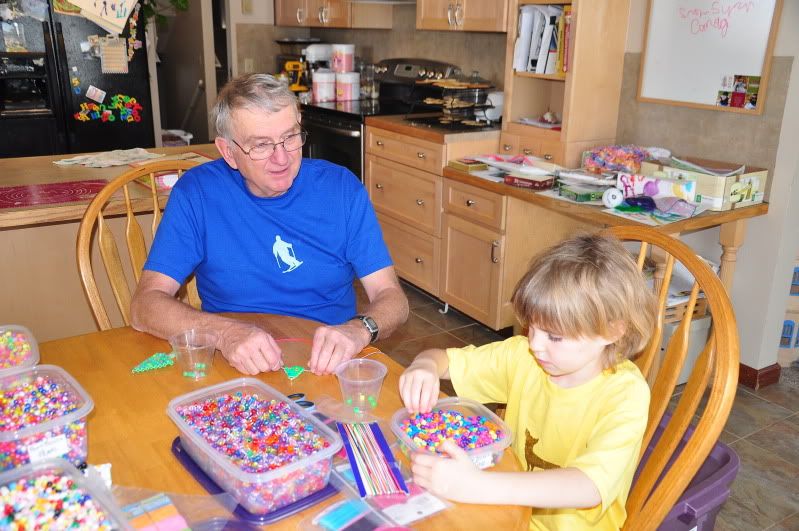 Matt played dolls with them for hours.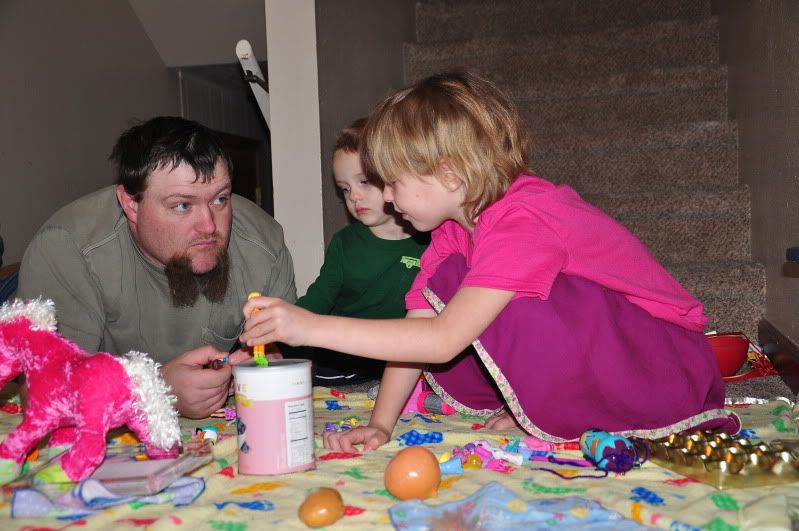 The day ended with satisfaction - and a show. Of course.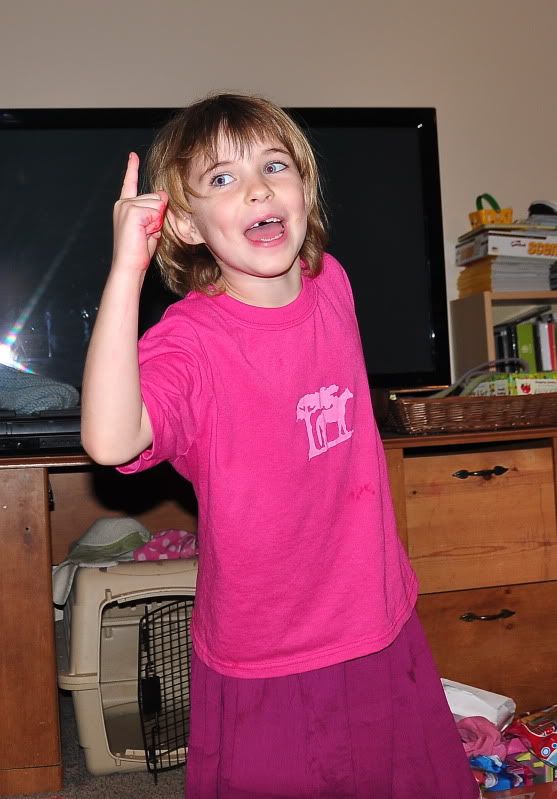 *Many of these pictures were taken by my father.