we drove six more hours. We filled up the car at this gas station ...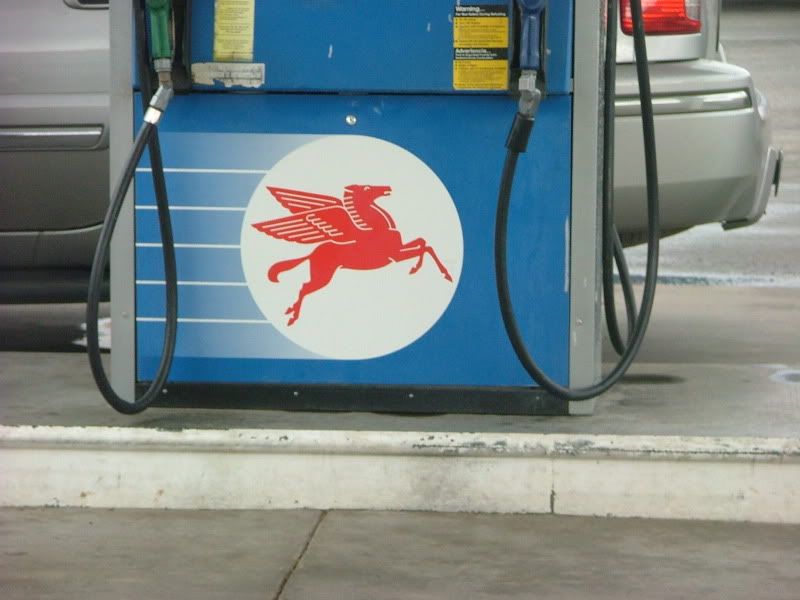 which caused Ainsley to become very sad when she realized that they sold gasoline and not pegasuses. (Pegasii? What's the plural of pegasus?) She wanted one.
We got to Phoenix. The kids discovered cousins, a trampoline, a balance board, a keyboard, and dolls.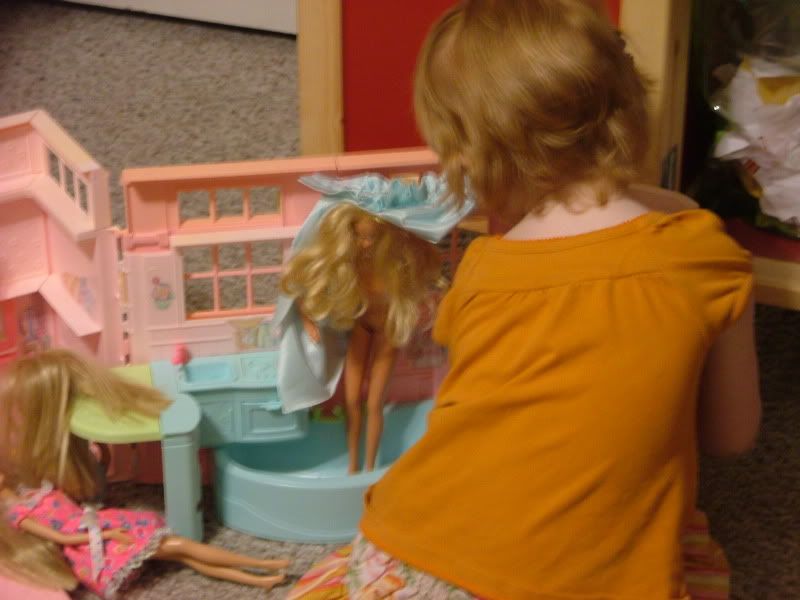 And it was good.
And I rested. I may have snored. I know Ainsley did.