Yesterday, the girls and I made cookies. Gray didn't help. He was doing a lot of this.
Thank the heavens. Teething children need that.
That picture seemed familiar to me, so I went sifting through old pictures and found this...
Gray at 3 months old. We have had many white kittens.
Back in the present, though, there were cookies to cut out,

bake, and decorate.


Ainsley's were predictably top heavy.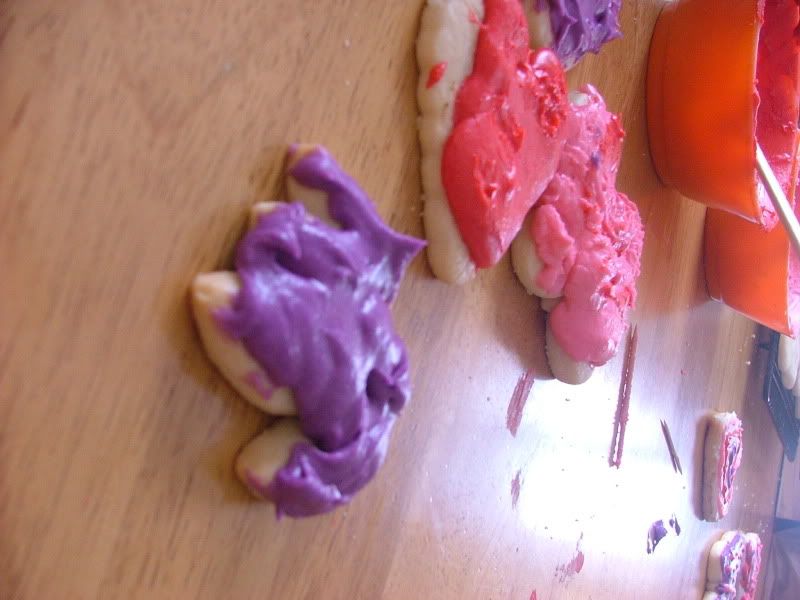 Hannah was decorating this one with a toothpick.


I said "Oh, that looks cool. It looks like a spotted tulip." She said "No, Mother, it's termites. They're eating it." Happy Valentine's Day.
Since Gray was asleep, I even got to get in on the decorating. When we were all done, we left the cookies on the table.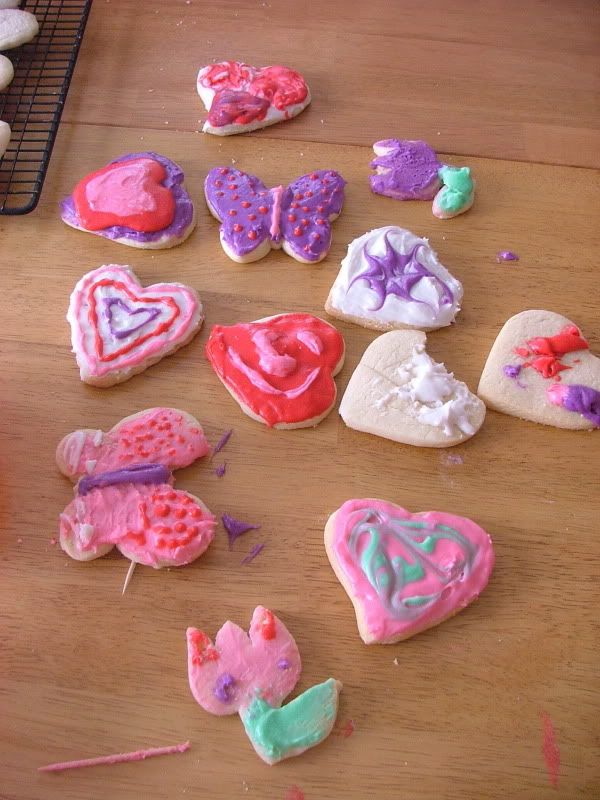 That was a mistake. Gray woke up and found them. We don't have any cookies to give away now. But we did have a 10-high cookie tower.