When we were within thirty minutes of Phoenix I started hearing cries of "Cactuses!!!",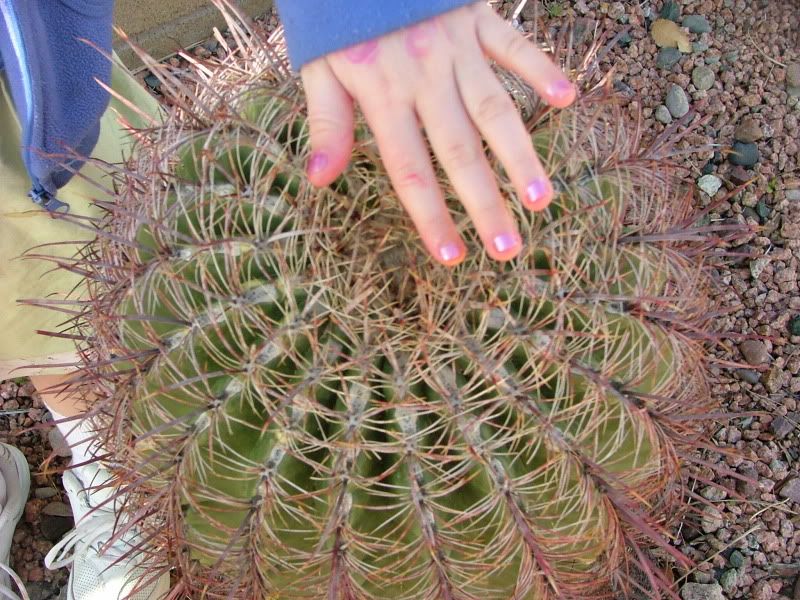 and "Palm trees!"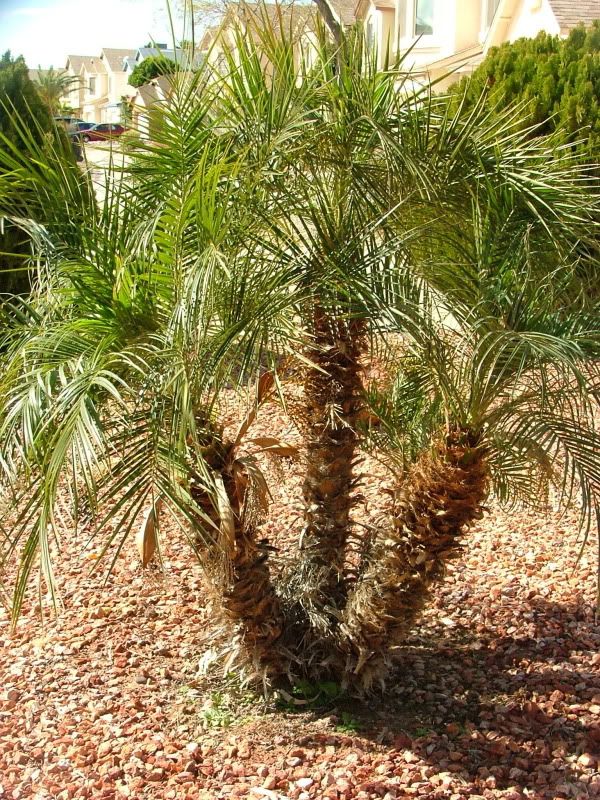 Much more excitement from these two things than I expected.
Today the girls and I went for a long, meandering walk around the neighborhood while Gray napped. We got to see both plants up close.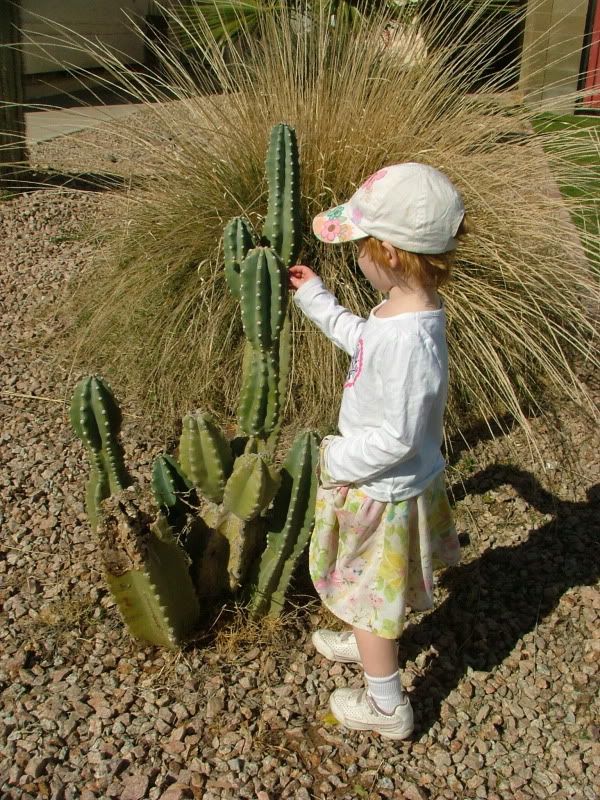 There are a *lot* of different varieties.
And Arizona landscaping is very, very different than what I'm used to.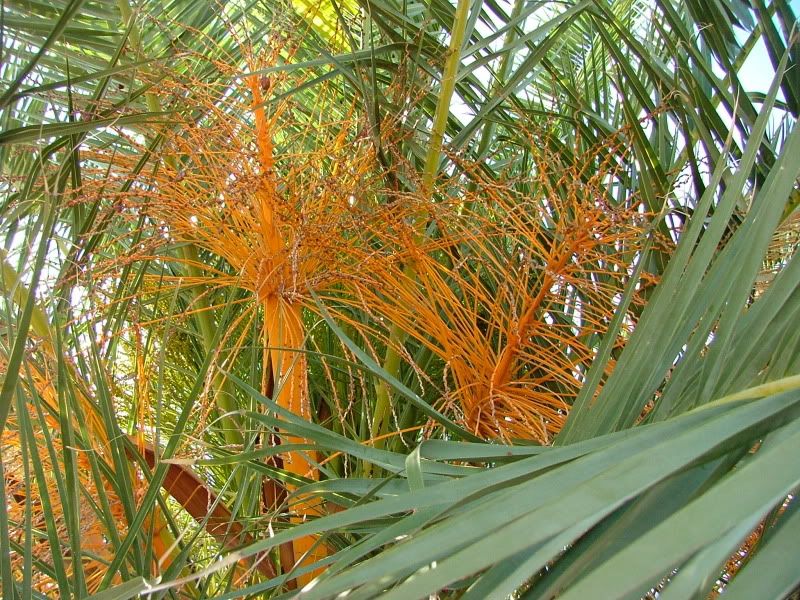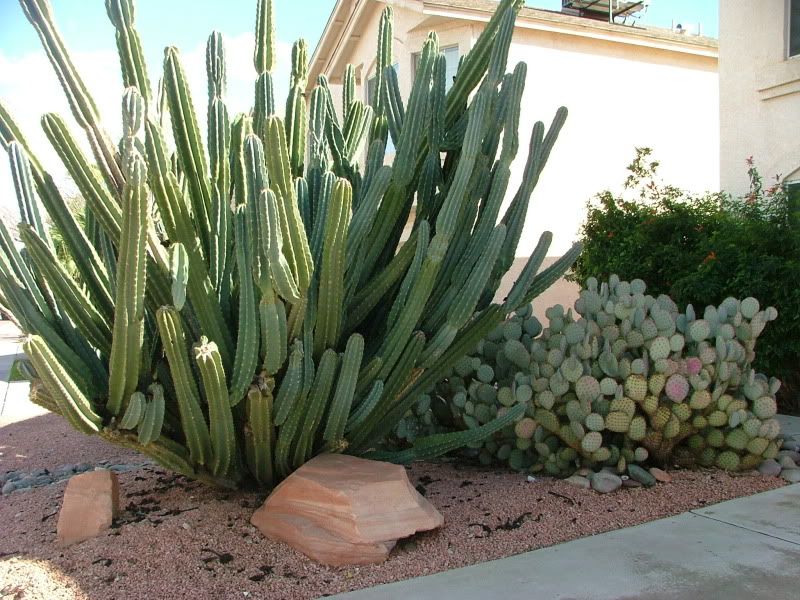 The girls enjoyed themselves so much. They discovered new flowers,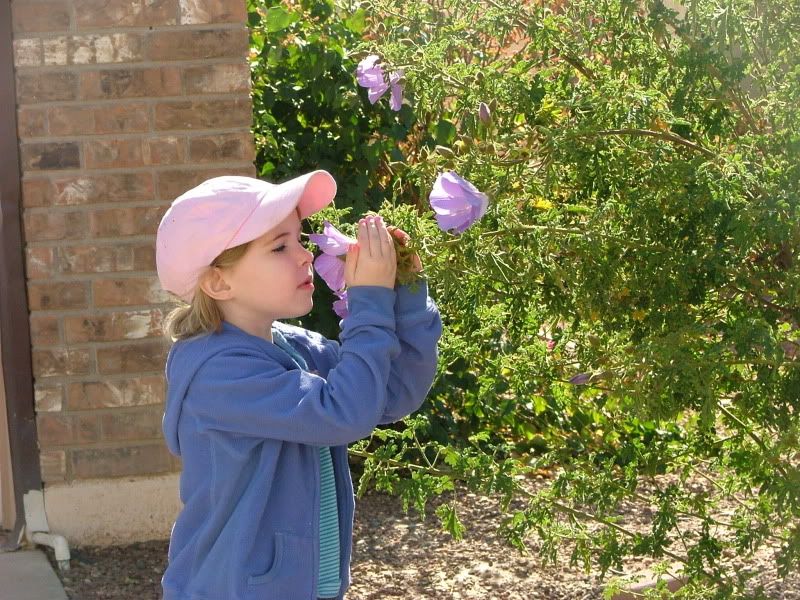 very large pineapples,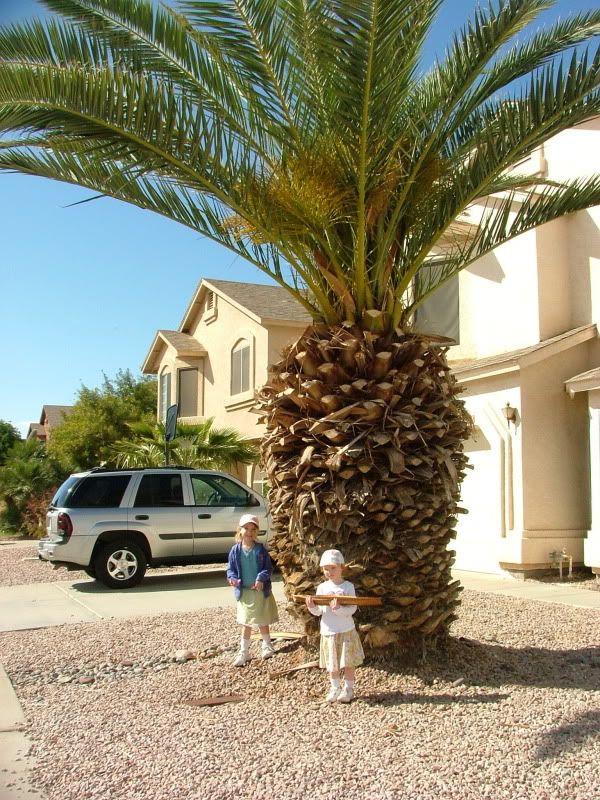 and crafting supplies. (Those are rocks and flowers in her hands. I was carrying huge dried pieces of palm bark filled with many other treasures for her.)
Some very big crafting supplies.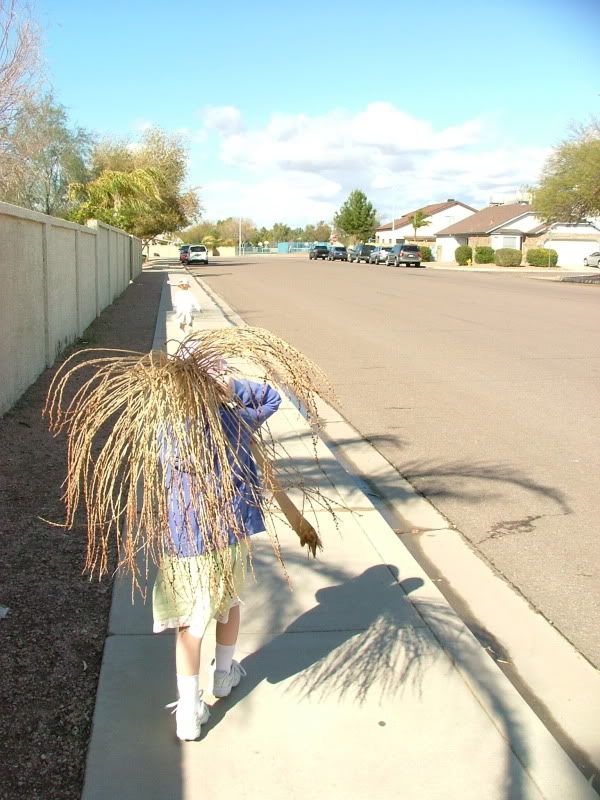 I'm glad we drove - we couldn't fit that on a plane.
And when we got home, there was cuddling.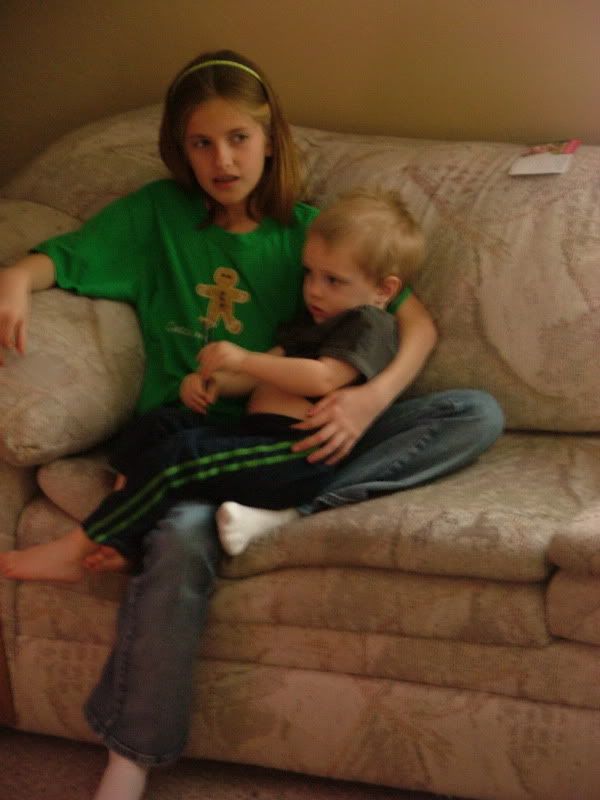 Have I mentioned how much I love being here?