Thought I'd share a game recommendation with you.
We got this game during the holidays and it's been such a huge hit.
Animal Yatzi
by Haba.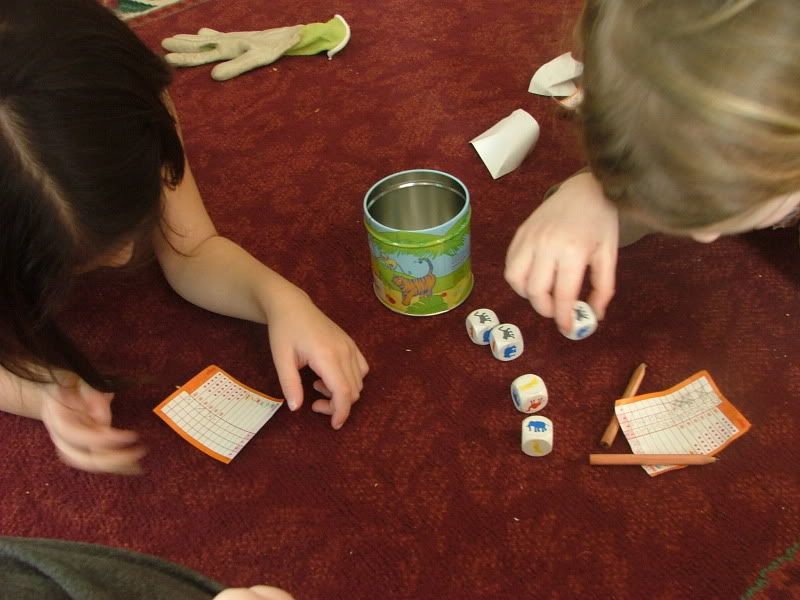 It is played exactly the same as your regular yahtzee game, but with animals in place of the numbers on the dice. The score sheets are custom made to go with the unusual dice and show kids as young as three (Ainsley) what their options are in a very clear way.
This has been a huge hit with Hannah, who loves debating the merits of the different choices she can make, and with Ainsley, who picks one animal each game and sticks with that animal throughout the game, ignoring the fact that she's collected giraffes for the last seven turns.
Definitely glad to have this one on our game shelves.