Monday we tackled straw weaving. It was a lot of fun for Hannah and me, but not interesting to Ainsley at all. Hannah and I made bookmarks for ourselves and I made one for Ainsley.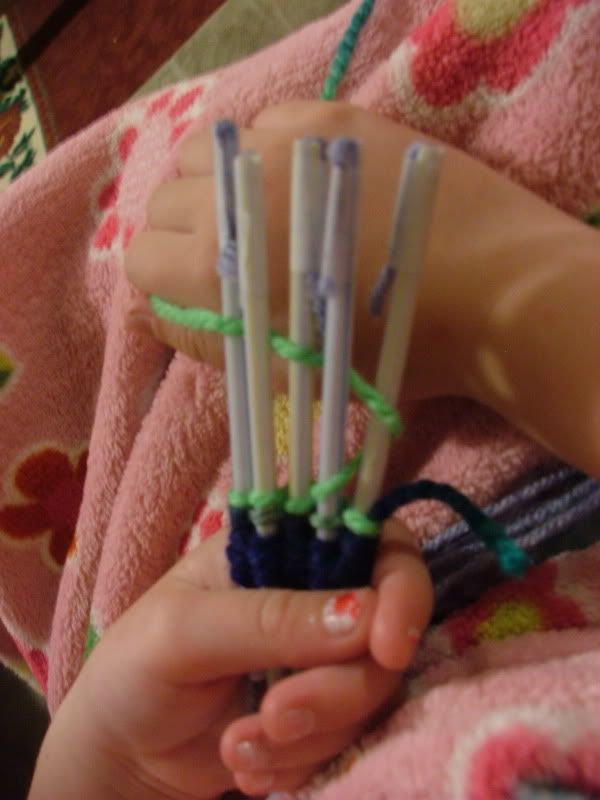 I'll put up a tutorial soon.
The books I'm using for ideas with the kids are
You CanWeave
by Kathleen Monaghan and Hermon Joyner and
Kids Weaving
by Sarah Swett. Both books are fantastic and surprisingly different - normally two books on a technique tend to recycle the same ideas.
Yesterday the girls put the cut ends of the straws to good use.