Saturday we had cold but windy weather - good for the first bike ride of the spring.
(Don't recognize that dog? Go
here
for his story.)
On Monday, we got our first
en plein air
experience of the year, though it was sketching and not painting. Very satisfying for all of us. Hannah, as always, drew from her imagination. Her page was filled with images of her future chihuahua playing on the lawn, chasing birds, and running beside her bike.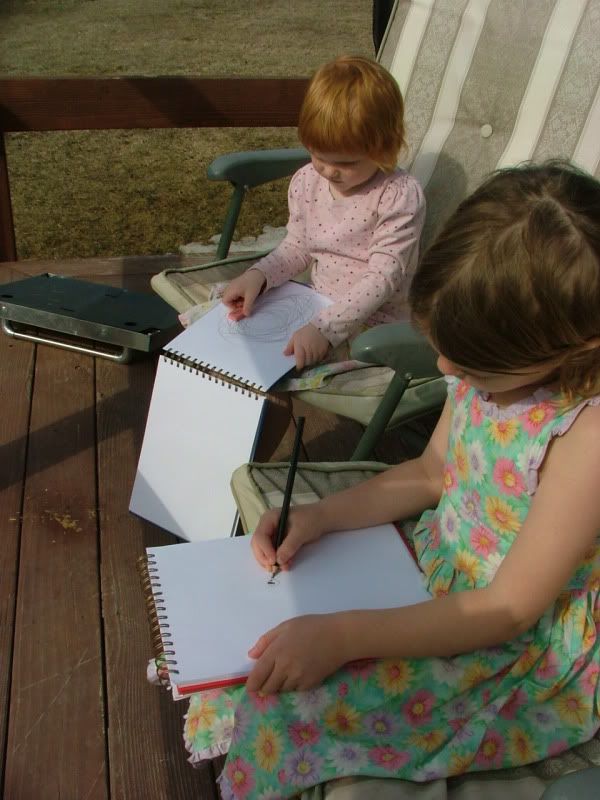 (Matt's trying to fix our grill - hence the grill door on the porch beside them.)
On Monday, the kids did not come in the house for more than five or ten minutes at a time until nightfall, the warm weather was that enticing.
Tuesday morning we woke up to a half-inch of snow on the ground and lots of wind. The girls decided that it was a good day for popcorn.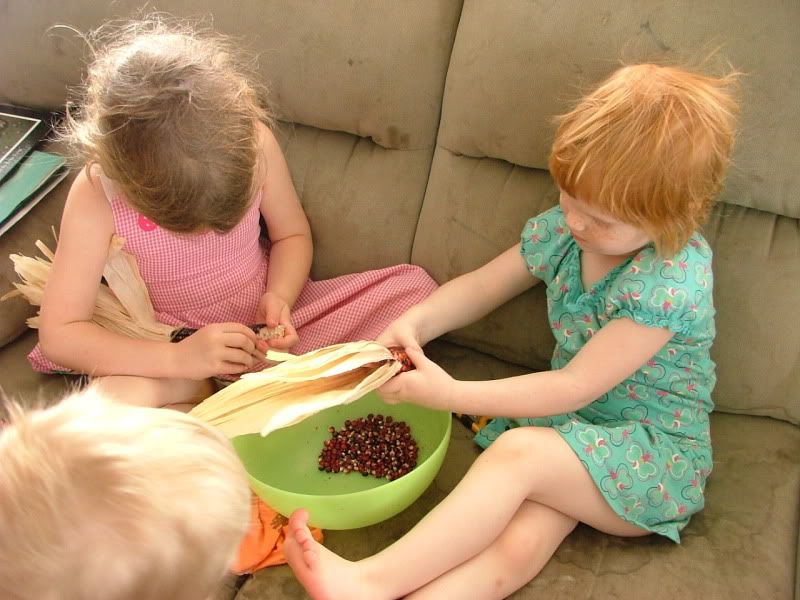 And reading - lots of Calvin, Batman (Ains' new love), and animal fact books.
Max and Ruby dvd,
Poisson Rouge
website.
And the jumphouse.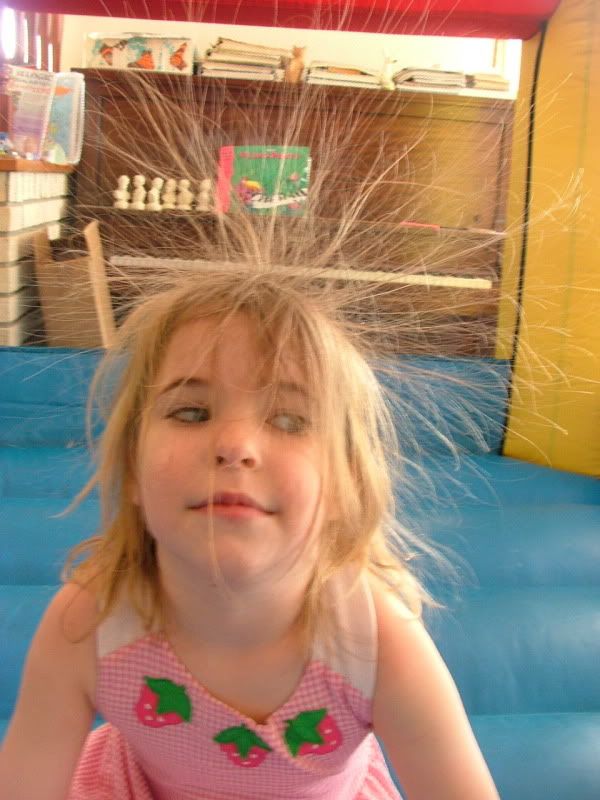 And, instead of
en plein air
painting, it was 'at kitchen table' painting.
Or for Gray (who showed his first interest in actually painting), 'with bare butt' painting.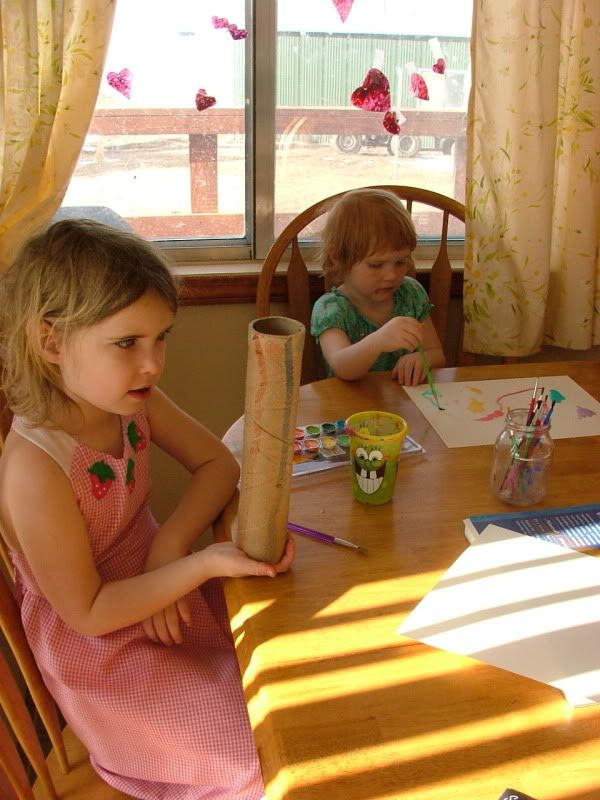 For those who have sharp eyes, you may be noticing that my girl's outfits aren't changing much from day to day. We've hit that stage where each has found a favorite outfit and rarely changes out of it. This does save on laundry, but it pushes laundry time to during the night while they're asleep, so it's a trade-off.
While the kids painted, I got a few more rows in on my hammock.
Last night we had a family meeting to discuss our next family vacation. Hannah wanted Hawaii, but she'll settle for dinosaur bones, Ainsley wanted lots of hotels, and she's not willing to settle for less, Matt's wanting the Oregon Coast, I'm aching to meet some wonderful friends that I've never met 'in real life', so I was wanting the East Coast during the time that they both meet there. Budget constraints did in Hawaii, lots of hotels, and the East Coast, so Matt's Oregon Coast looks like it's winning out. We're looking into dinosaur bones sites out there and I'm trying to figure out how to stretch our travel to meet some other
fantastic, beautiful, lovely,
wonderful
online friends.
In the meantime, we're settling for using the map as a pirate 'scope (that can, surprisingly, only see other pirates).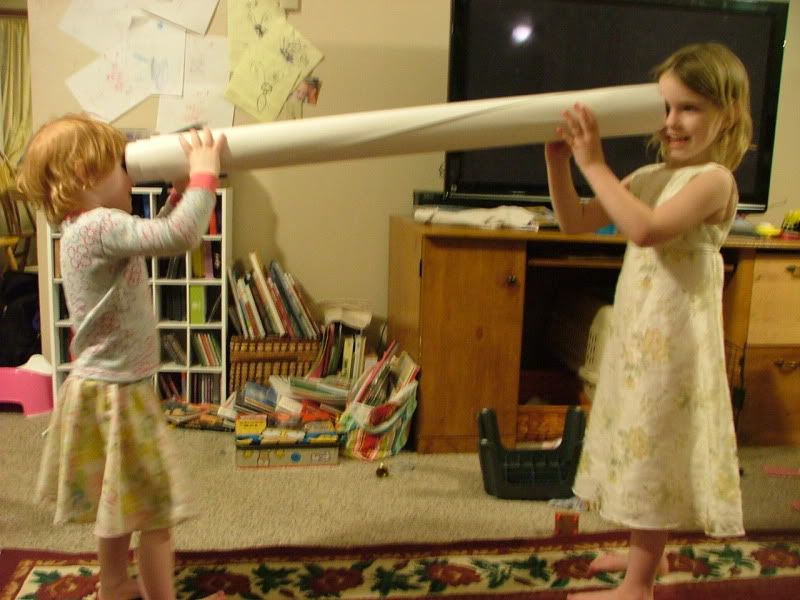 Today's sunny but windy, and we've gotten an email from the library saying more of Ains' Batman books are waiting for us, so it looks like a trip to town is in the cards for today.