when the first thing you hear in the morning is "Are you going to be here all day again, Daddy?" and then squeals of joy when he answers in the affirmative. It doesn't hurt that it's a clear, springtime-feeling day.
So it's been pretend and bike-riding (the first of the season!) and admiring baby goats.
Dancing and piano playing.
Jumping in the jump house (a hand-me-down from my sister who has achieved goddess stature in my children's eyes).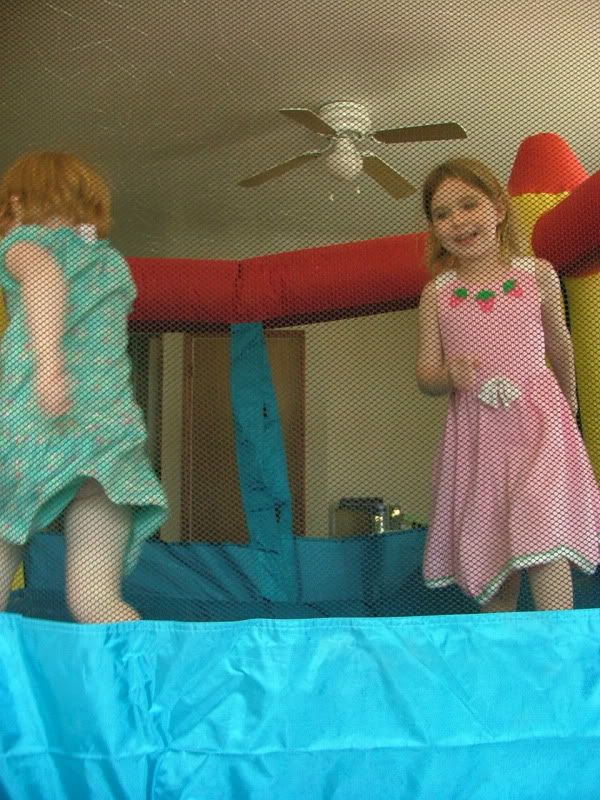 Garden planning and egg collecting.
Crafting and organizing.
Dollhouses and computer games.
Scooby-doo (and the accompanying 'creeps').
Playing chess with the Simpsons (one of Hannah's birthday presents).
I've been able to get goat, chicken, and seed-starting chores done. It feels so good to be able to spend all day outside.
Tonight's family game night. Can't wait.