With the first proper Easter baskets I've ever done.
Not quite proper - there were no chocolates in them. Felt bunnies, tattoos, some Chinese candies that the kids love, fabric for spring outfits, but no chocolates.
The
bunnies
were a huge hit -
I didn't have fabric for a spring outfit for Gray, but I needed a filler in the basket, so I put in a scrap of fleece. It was his favorite thing. He carried it around for two days.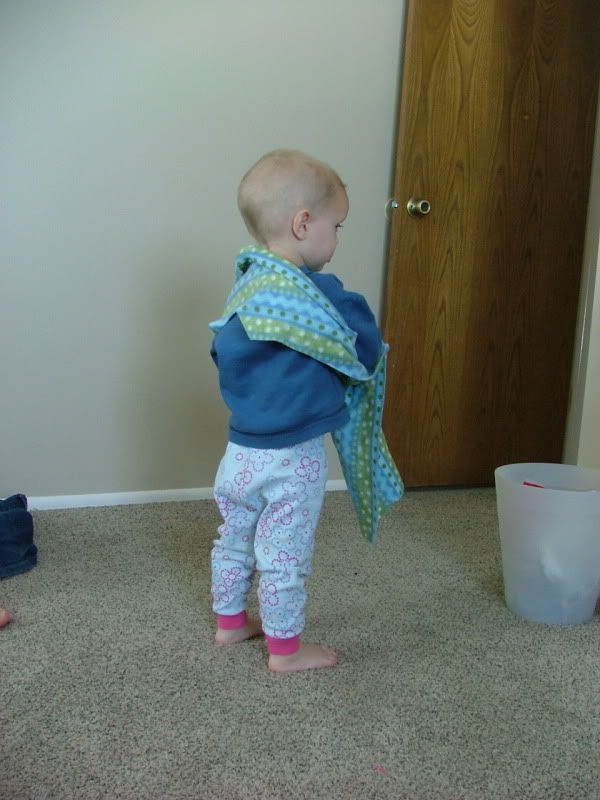 Then we colored eggs...
And did an experiment that's been waiting a *long* time for us to get enough pop bottles for.
My sister came over and we did eleventy-hundred Easter egg hunts with all of the kids in our living room (because of the springtime snow). After the seventh hunt, the adults gave up and the kids hid the eggs for each other.
It was a lovely day.