Spring is here, which means I'm not. I'm outside milking, planning, planting, playing. Since I try to only do computer stuff when my kids are otherwise occupied (sleeping, mostly), and during those times I'm usually otherwise occupied (sleeping, mostly), not a lot of blogging is getting done.
This morning, my husband has taken the kids to the cattle auction with him, and it's raining outside, so I get a bit of free time inside. Looking around my house makes me think that I should be using this free time for something besides computer time ... You can certainly tell we've been busy outside by looking at the inside.
I've pored through the snapshots from our last week, and here's what I have to offer.
Coming back in from milking to find the girls in a brown bath.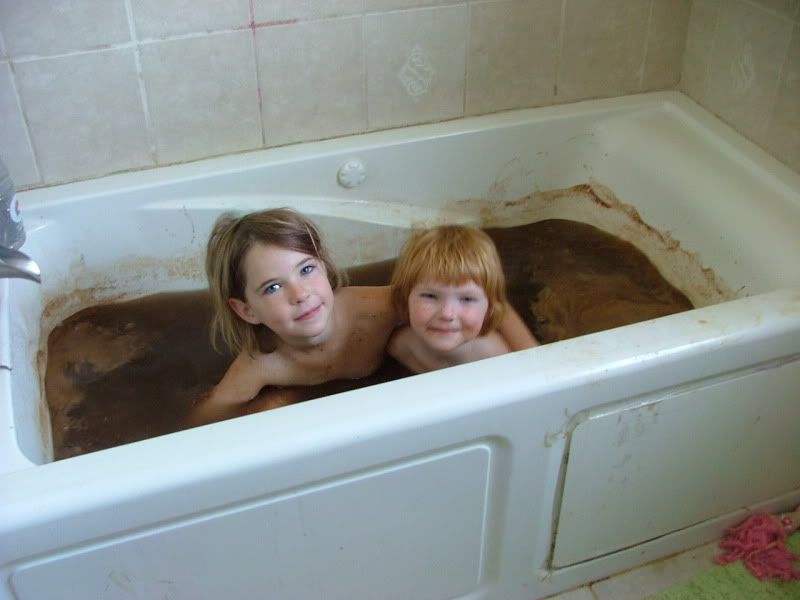 "Guess what we discovered, Mother? Bath water is hot enough to melt chocolate chips!" You don't say.
Superhero puzzles.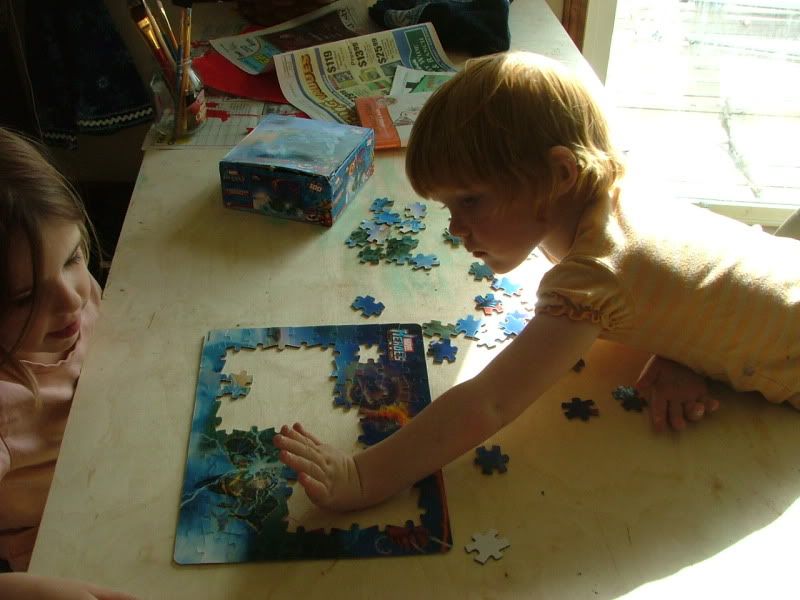 Picnics completely orchestrated by kids.
Telling stories of fairies in the dark.
Discovering Parcheesi.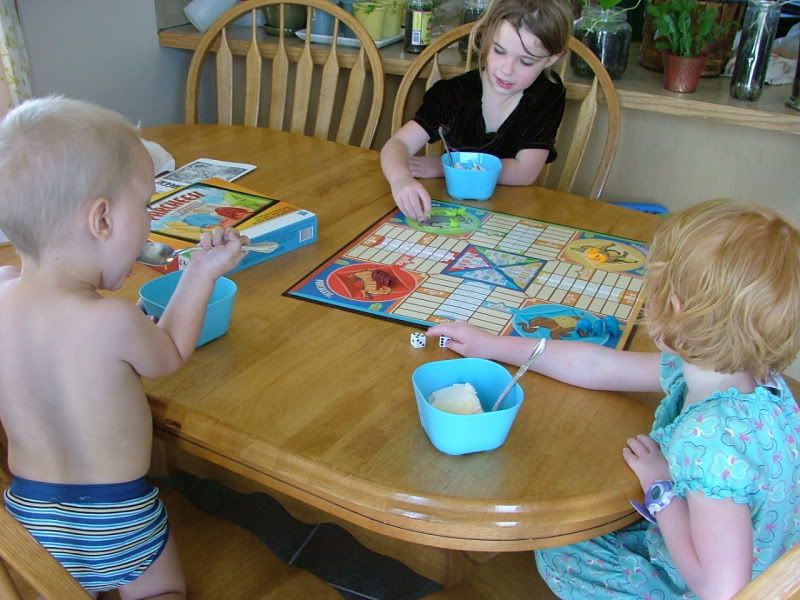 Making masks.
Hanging laundry.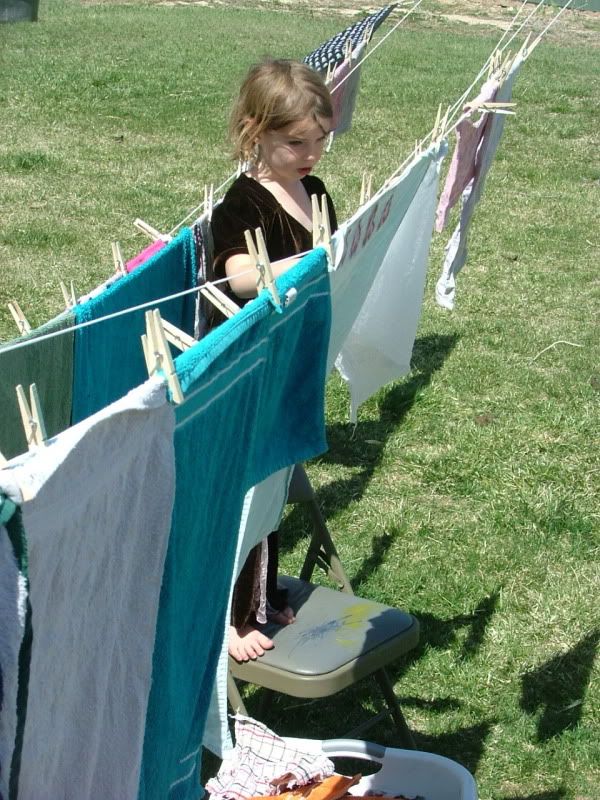 Decorating a playhouse for Grayson.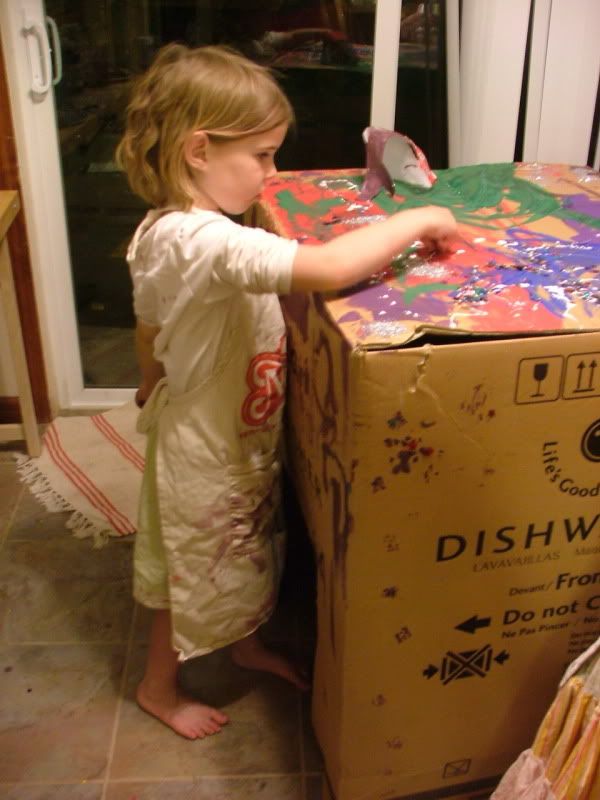 And a whole lot of playing on scooters and bikes, horse riding, egg gathering, running (Hannah wants to run a marathon when she's older now), pretending, and cooking.
What a life.