I'm so used to her now that when I posted the Easter basket picture, I didn't even think about her being in it, but lots of you noticed it.
Meet Bella.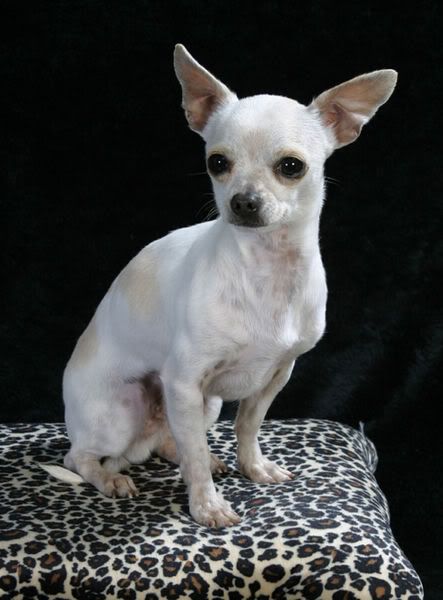 Well, that's not Bella - that's the picture of Hannah's dream chihuahua that's been taped to her dresser for the last year as she's been saving money.
This is Bella.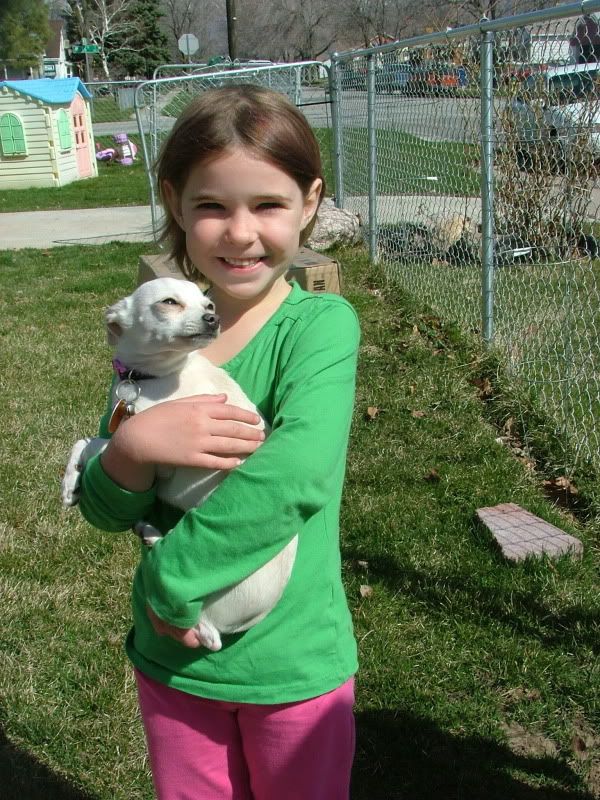 My little girl has been saving money for a long time. At the rate she was saving, she was going to be at her target amount by the end of the summer and I was happy with that timeline. Then I saw an ad for a chihuahua looking for a new home because the owner had decided she liked Hawaii better than Utah and couldn't take the dog with her. The chihuahua was nearly a doppelganger for Hannah's dream dog (a bit longer and skinnier), 6 months old (so not quite a puppy, not yet an adult - I was very happy with that), perfectly house-trained, raised with a 6-year-old girl. Perfect.
We went to go meet the pup and see if she would be a good fit for Hannah. We didn't stand a chance once they set eyes on each other.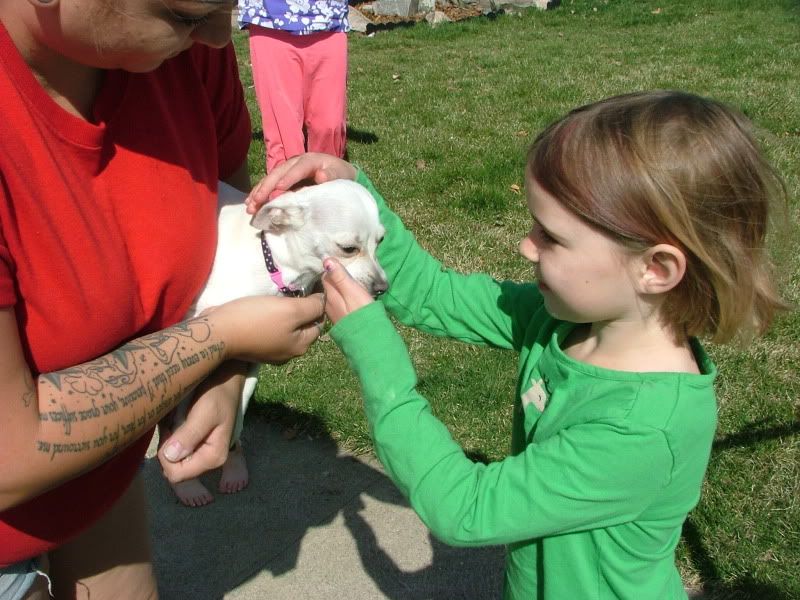 A match made in heaven.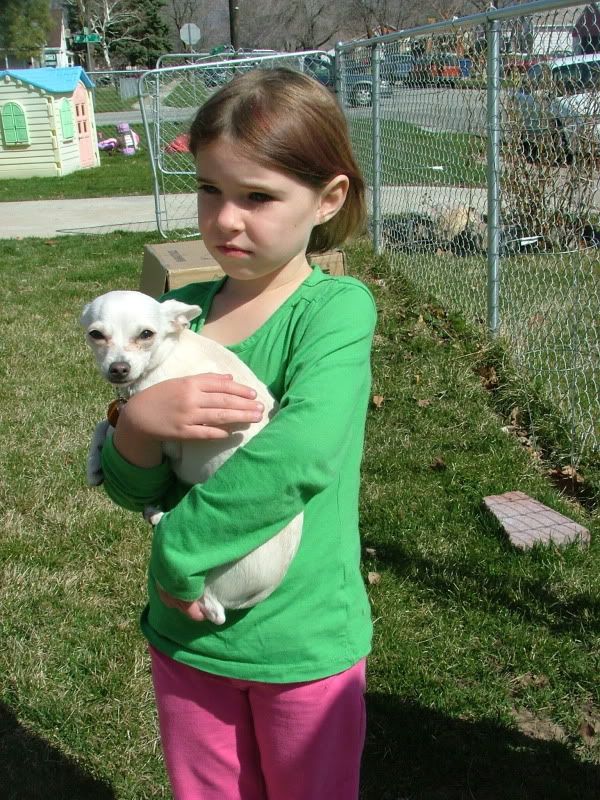 So Hannah stood there, with her little can of money that she'd saved, prouder than I've ever seen her. She counted it all out for the owner, then told her that she was paying Mother and Father back for the rest, which I handed her.
By the time we got back to our house, Bella had decided that Hannah was her very own human and hasn't seemed to suffer from any detachment issues from her first family (which had been in flux for a few months as the owner decided where she wanted to live and had had various friends caring for her puppy while she had gone on her trips). If Hannah leaves the room, Bella's right there with her.
I wasn't sure how this would turn out. I've never liked chihuahuas much. When I thought of chihuahuas, I always thought of short, chubby things like this...

or barky, yippy, snappy things like this...

and I've always had the idea that they're not too clever. I like clever dogs and, well, not to denigrate Cygnus because he's a lovely, loyal, loving lump of a dog that I adore, but he's not that clever.
This dog's gotten under my skin, though. She's got longer legs than I pictured chihuahuas with, the sweetest personality, and a steel trap mind. And she's yippy. But we're working on that. We've already fixed a possessiveness issue she had and we've been working on the 'perfectly house-trained' part of her. Not as perfect as we'd been led to believe.
She came with a kennel, a dog bed, a jacket, a purse (leopard print even), and a bag full of fancy shampoo, conditioner, and ... wait for it ... doggie body spritz. I kid you not. And then she moved here. To a farm. And we've had snowy, wintery weather since two days after we brought her home.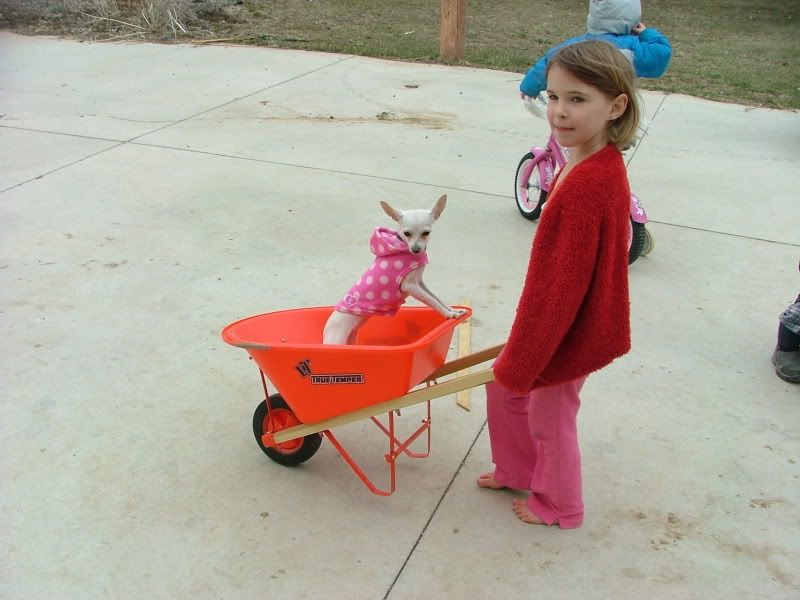 I think she's been wishing that her ancestors had never been brought this far north.