My husband called and said "Can you get the kids to come out to the front yard? I'll be by in a few minutes with a water truck." So I told them all to please come help me clean up the yard so that we could get it mowed, which they did. Then he drove by.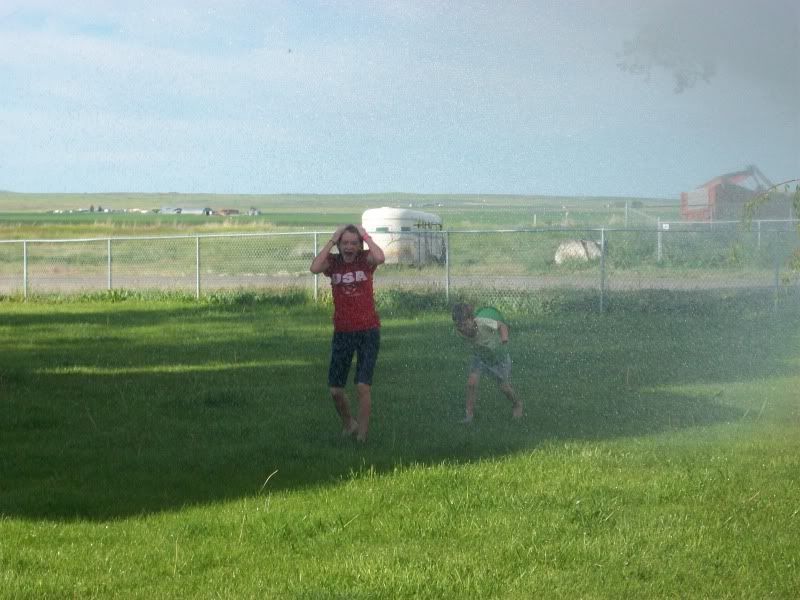 It sent them running.
Then he backed up and did it again.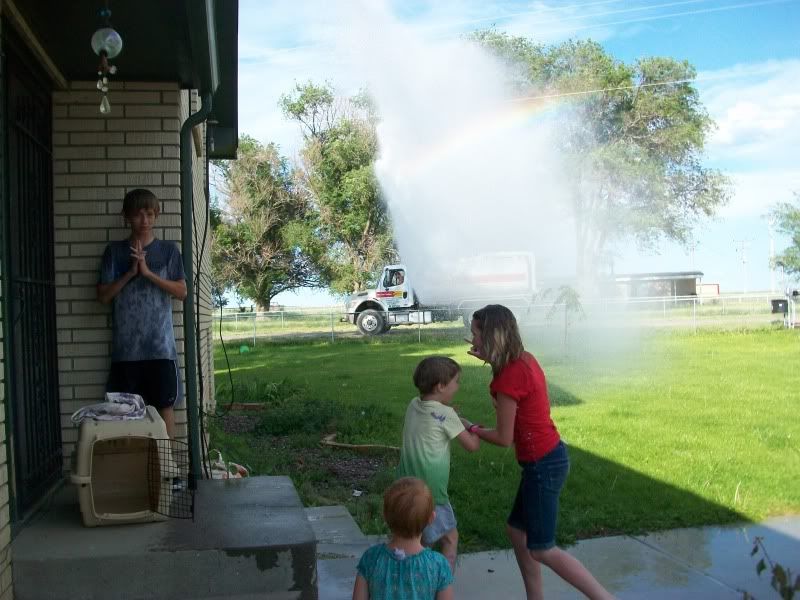 And again.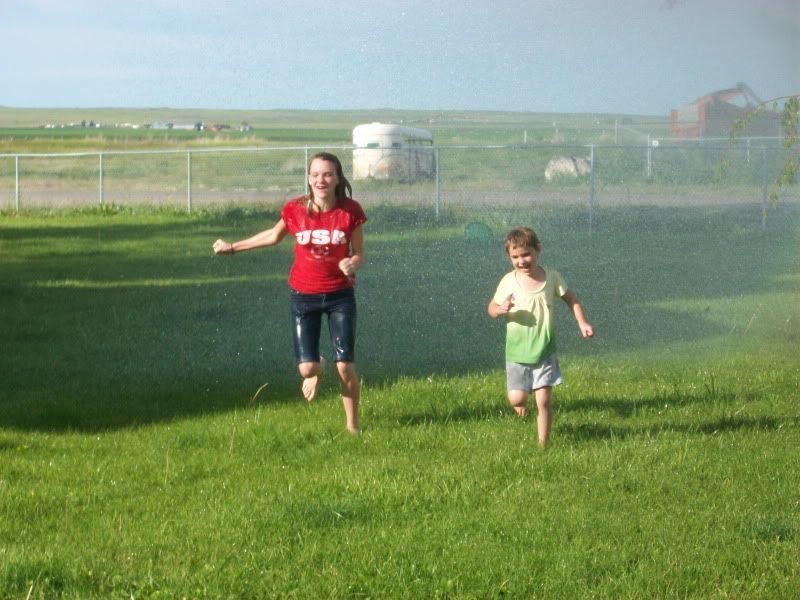 The older kids put their heads down and headed right into the water.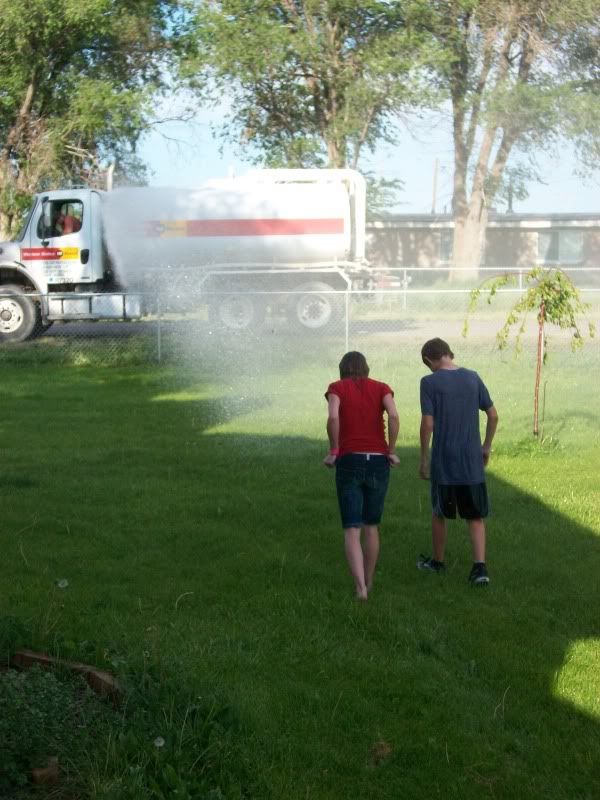 So he turned it on higher.
She's pretty brave.
It cooled them down fast.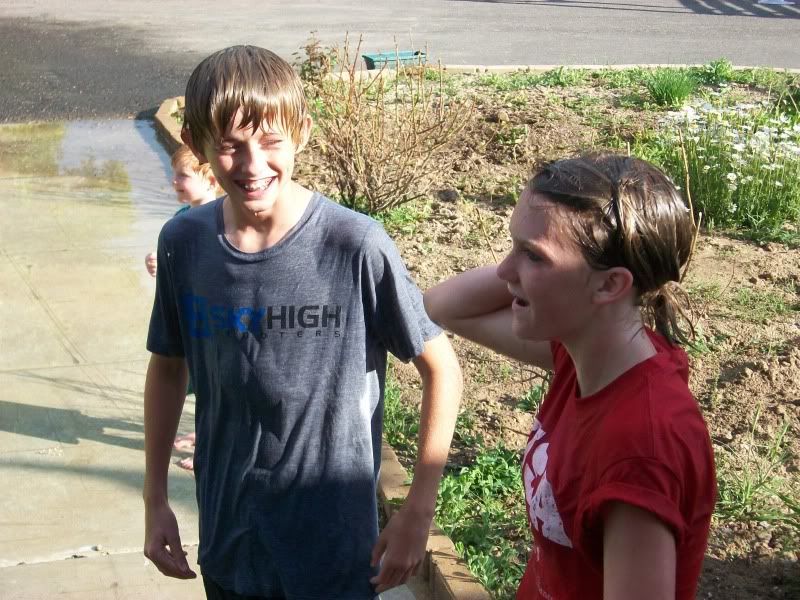 And we got to see a rainbow.
They weren't mad, but when it was time to really clean the yard up, I had a hard time getting volunteers.