This morning looked like it was going to be rainy, so after chores were done and a few more flowers were planted in the garden, we hung out inside. I got everything ready for our trip to town, Ains worked on her 'superhero play', Grayson practiced making pancakes,
Hannah made everyone radish omelettes.
Everyone liked them but her.
Through a series of funny events, toward the end of the day, Ains and I found ourselves alone, heading back home from town.
We stopped at a scenic overlook for 'the canyon' that Ains loves so much. We haven't been able to stop there for over nine months due to weather or time constraints and this time we had none of that - and she had my undivided attention.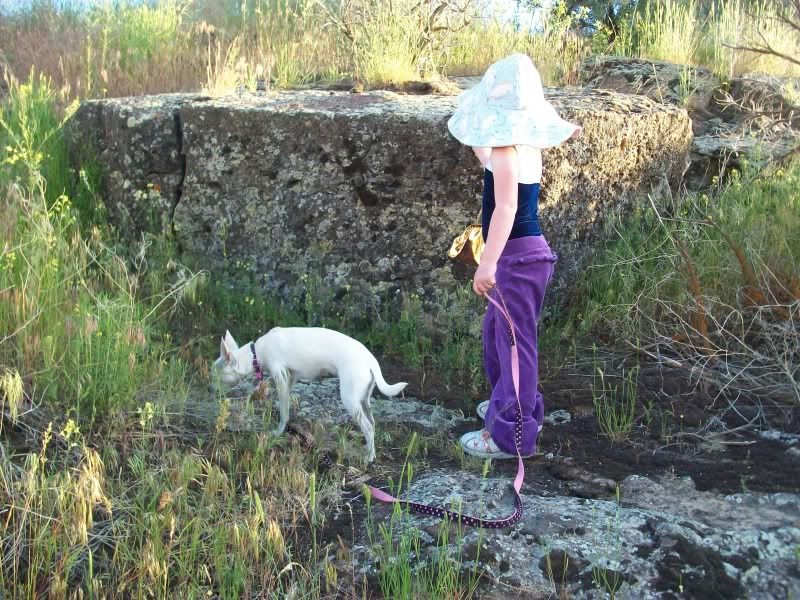 This is something that I always appreciate - unplanned (and planned) moments with just me and one of my children. It's always a revelation about that child and our relationship.
This time, Ainsley was openly happy about us being alone together 'expwowing the wocks'.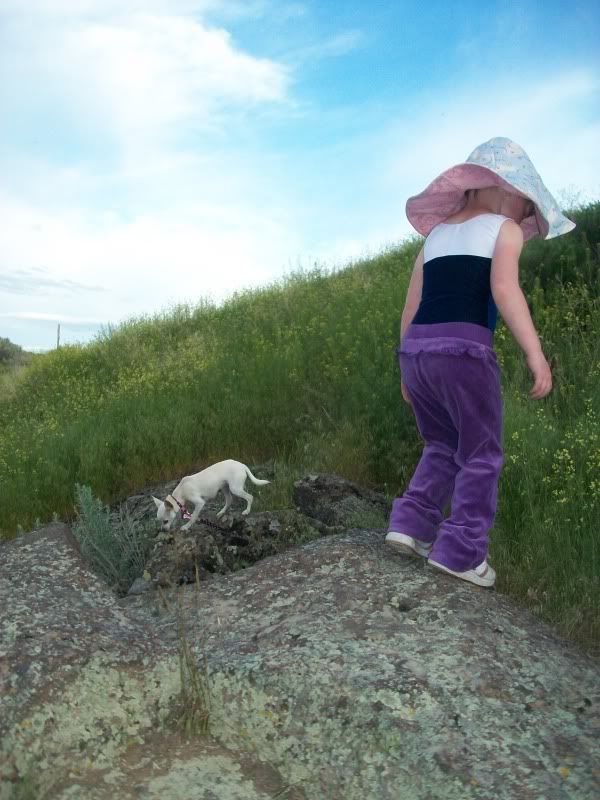 It reminded me how lucky I am to have this person in my life.
And the dog's pretty dang cute too.