One of my favorite crafty blogs,
Wee Folk Art
, posted
this common-sense
(which means it had never occurred to me) method of taking lemonade to the garden with you. I was all over that. I changed the recipe to suit us. It's simply freshly squeezed lemon juice (with lime or grapefruit juice added in if those are laying around), about 10 drops of stevia, ice and water. Yum. Tons of taste, no sugar.
When I saw
this tutorial
that the same blog did for making a cover for the quart jar - well, I threw out my nervousness about working with wool and the girls and I jumped in with both feet.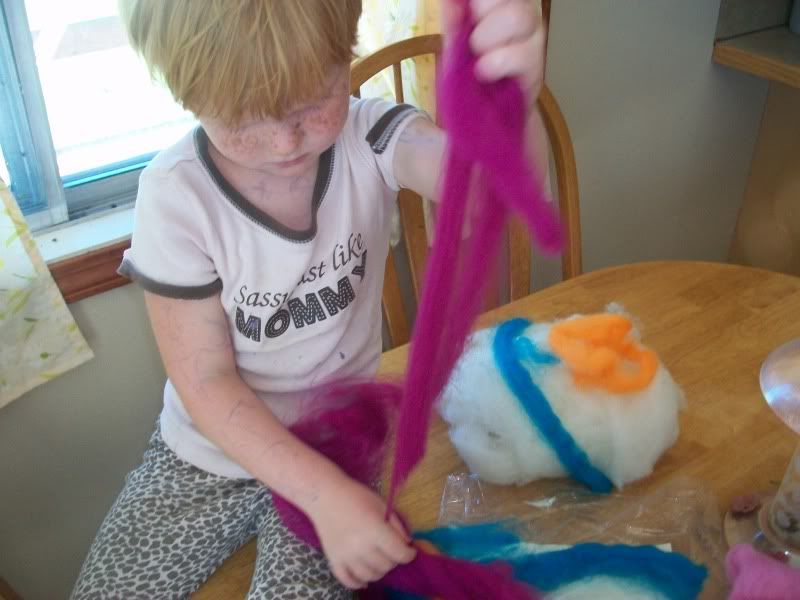 The kids really loved playing with all of the different colors.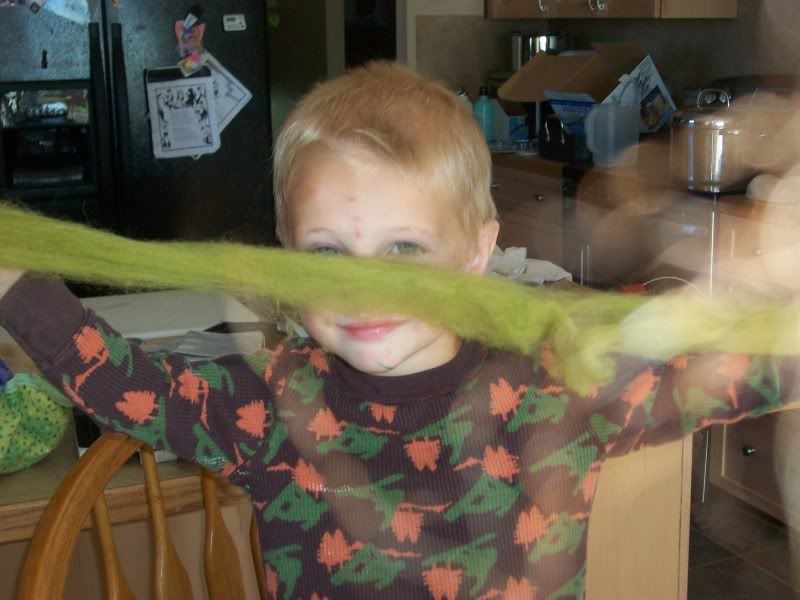 And the designs on the girl's jars changed several times. Hannah didn't end up with a smiley face on her final design.
The felting process took longer than I thought it would.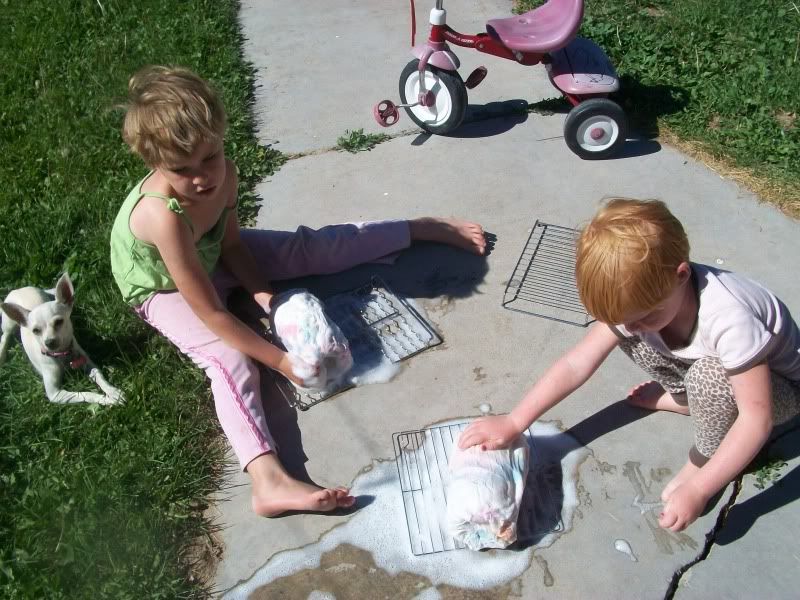 Ains gave up, so Gray took over for her.
Since I've never felted before, it was a steep learning curve. There were a few areas on Ainsley's that had to be stitched together and there's a spot on the bottom of mine that's thin. Hannah's, however, is pretty near perfect. Here they are before they got trimmed and stitched.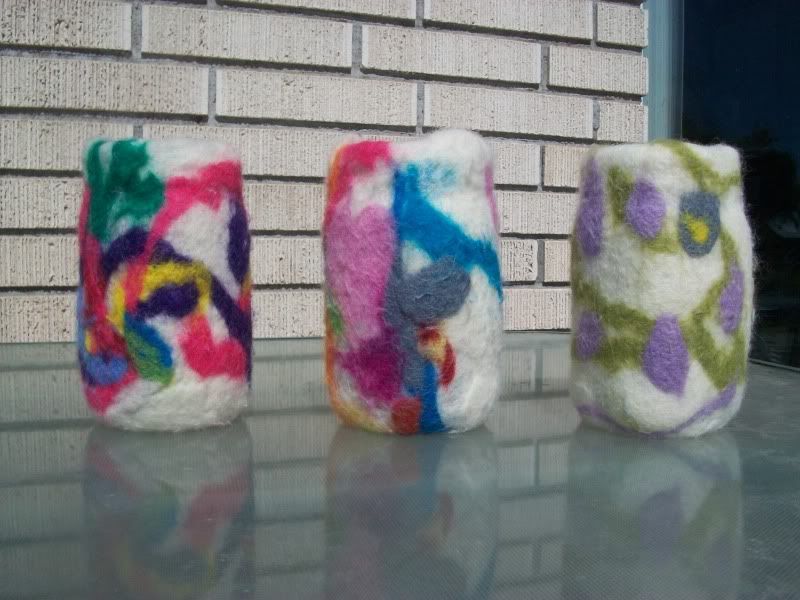 (From left to right - Hannah's, Ainsley's, mine)
And after.
Mine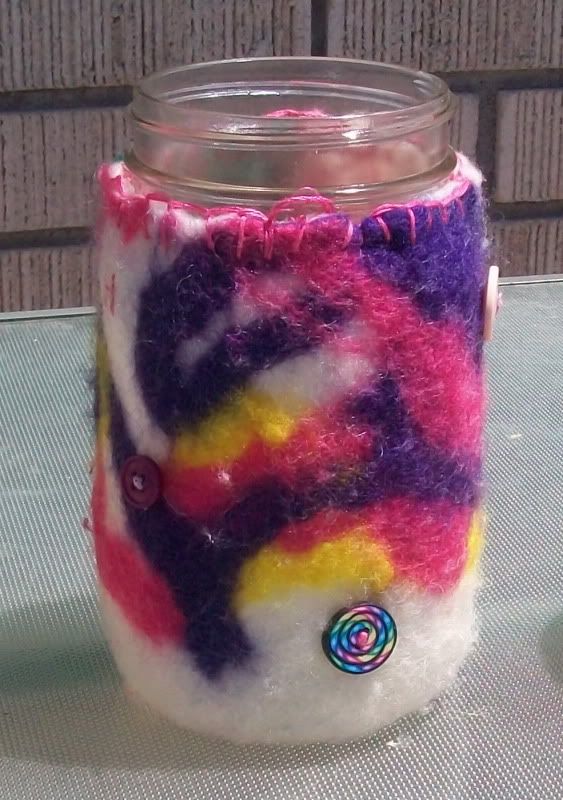 Hannah (she did her own stitching)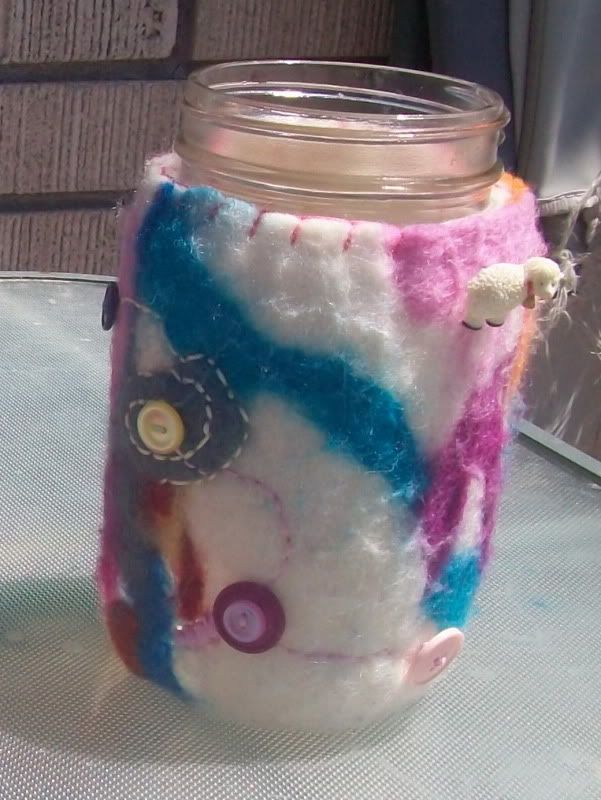 Ainsley
And we love them - and use them - as much as I thought we would.