Yesterday I wrote "Ains is busy dividing her button stash into 'pretty' and 'cute' piles. She deliberates a long time over some of the buttons - one button got over three minutes of thought out (out loud) debate." on Facebook.
Laura
said "Sounds like a Venn diagram is in order!" That sounded too cool to pass up, so we did it.
She caught on really fast and was sorting for over an hour.
Then she found some that were neither cute nor pretty but 'awesome' and 'cool' and one was even 'stupendous'. These got their own space outside of the diagram because she didn't want me to draw her a new one.
It's amazing how closely she had to study some of them to get the classification just right.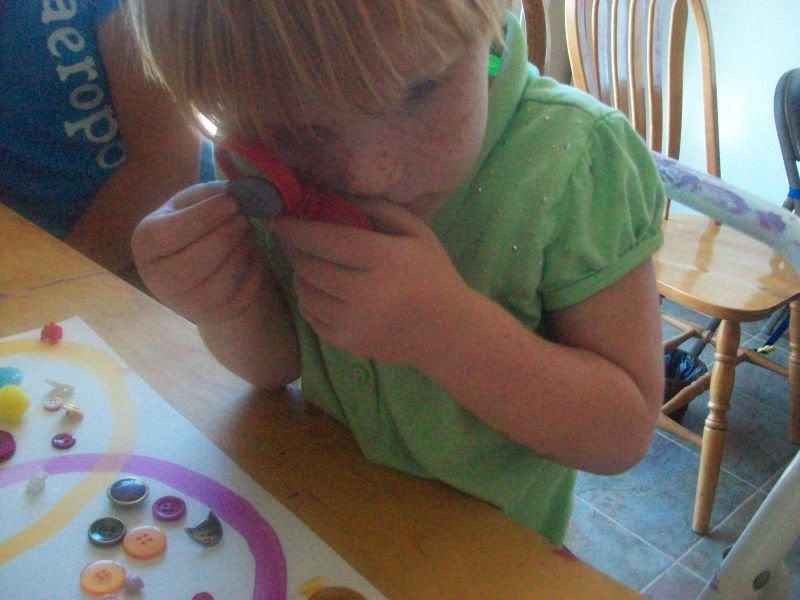 Hannah wanted to do one, so I made her a diagram with her specifications - 'cute', 'pretty', and 'interesting'.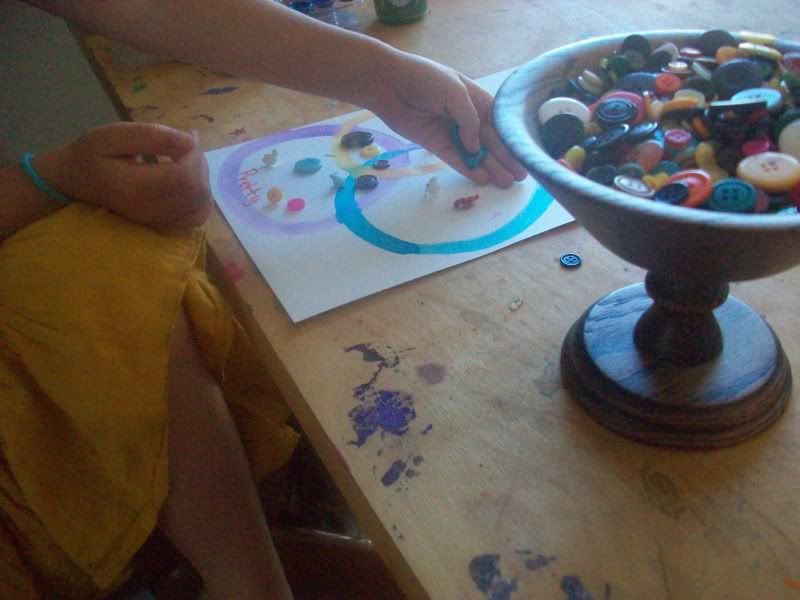 She's played a Venn diagram game on
Zoombinis - Island Odyssey
, so she was off and running as soon as I put it in front of her.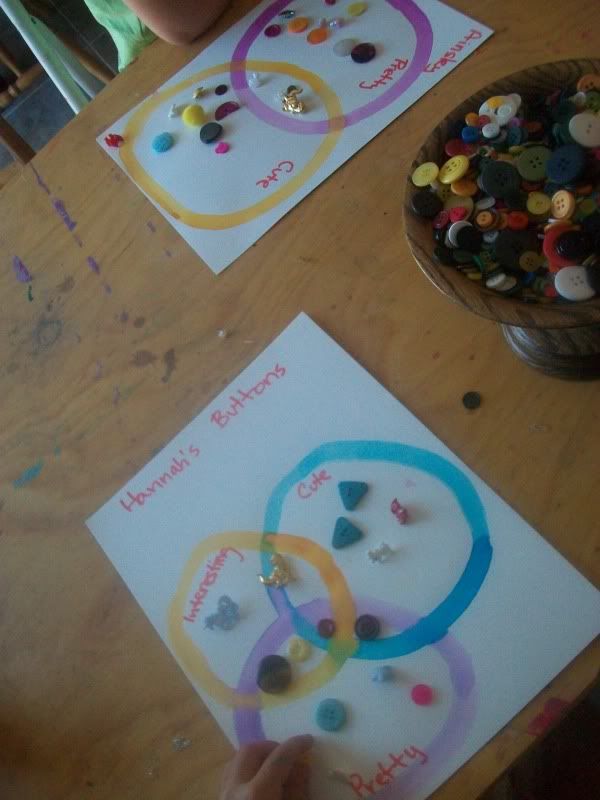 *If you want to connect on Facebook, just email me at unprocessedfamily at gmail dot com.