The backyard campout.
My girls thought of doing it at 8:30 at night, so it was getting dark when we set it up.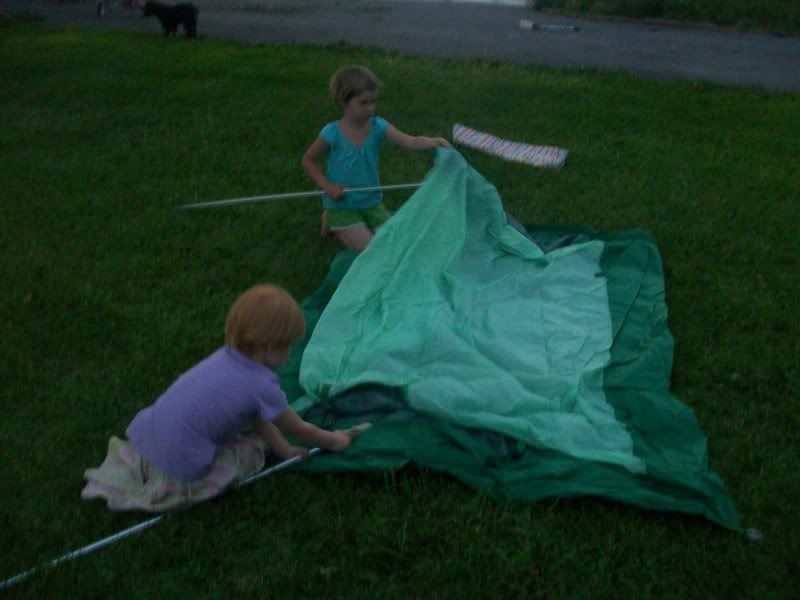 Then Hannah brought out 29 books for us to read, they fell asleep, and it thundered and poured all night long. It was surprisingly relaxing. The girls slept in the next morning.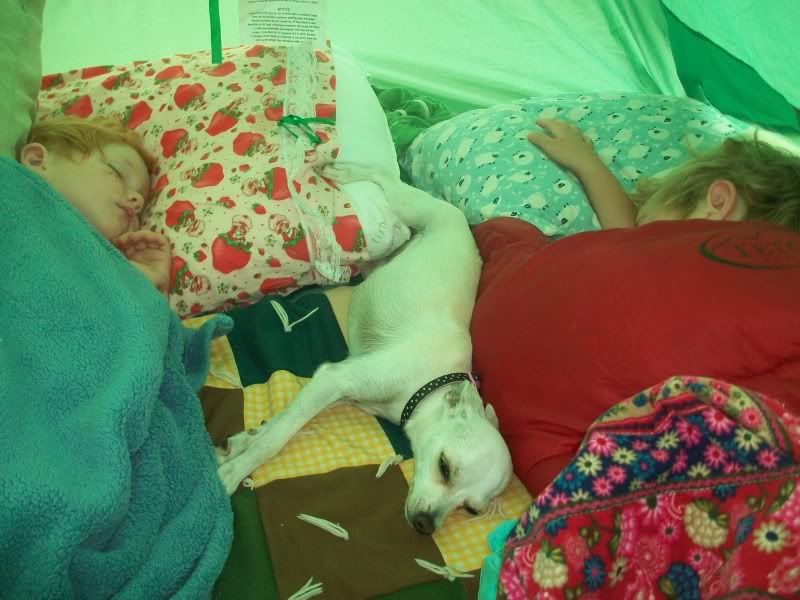 It's not like waking up in the forest, but it's not like waking up in your bed either.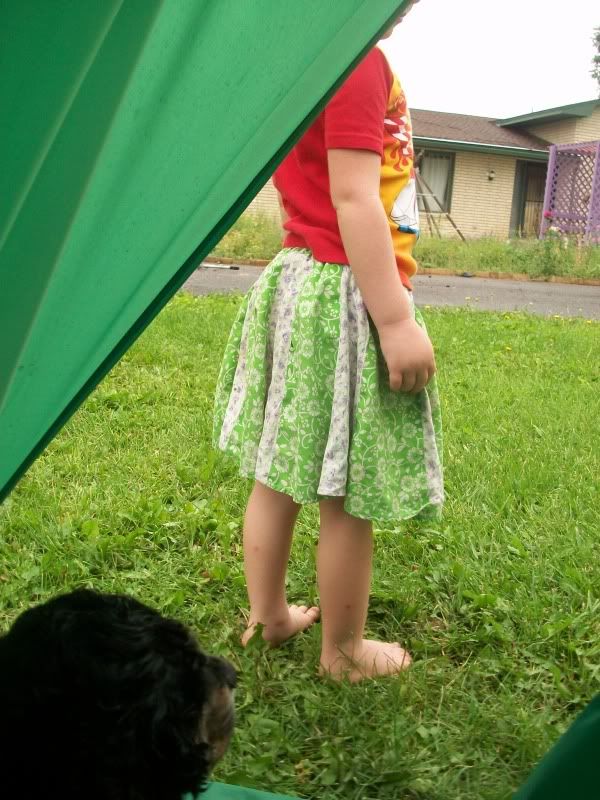 Definitely more exciting than the boring old bed.