We went on our nightly walk down the 'farm road' tonight and I was struck by how unique these kids are.
There's Hannah wearing high heels and with a teddy bear safety pinned to her shirt.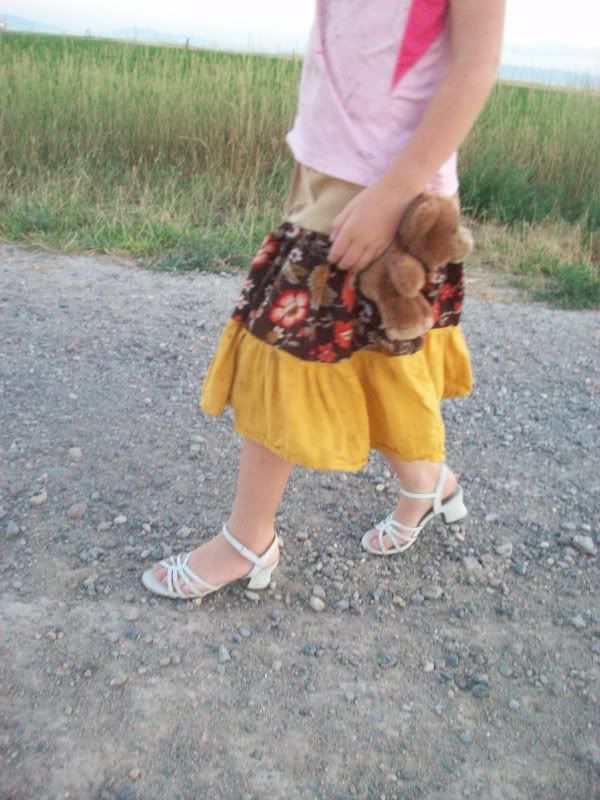 There's Gray with a life jacket and a badminton racket.
There's Ains with her bunny (and eventually her shoes) tied to her handlebars.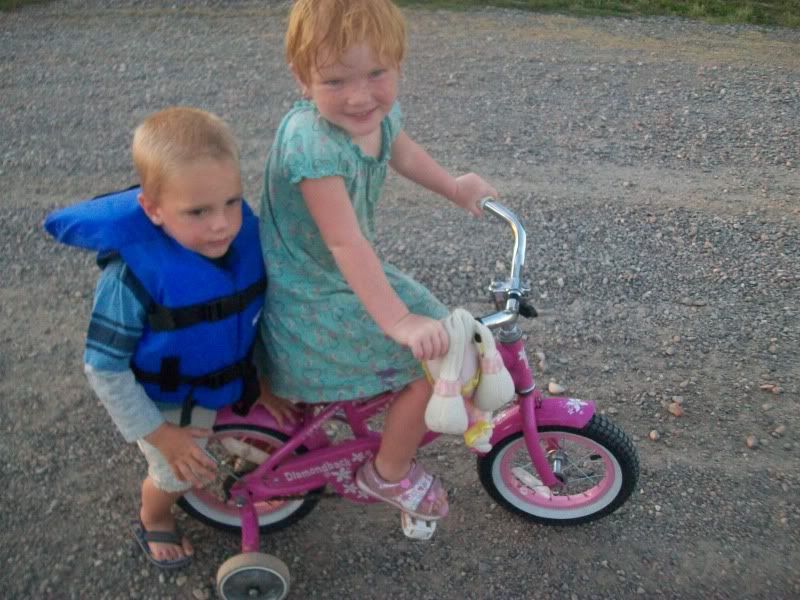 On the way home, she let Gray do what he loves most of all these days - sitting on her back fender while she pedals.
It's very generous of her because it doubles her work load.