After a summer break brought on by a cracked arm, Ains is back in gymnastics.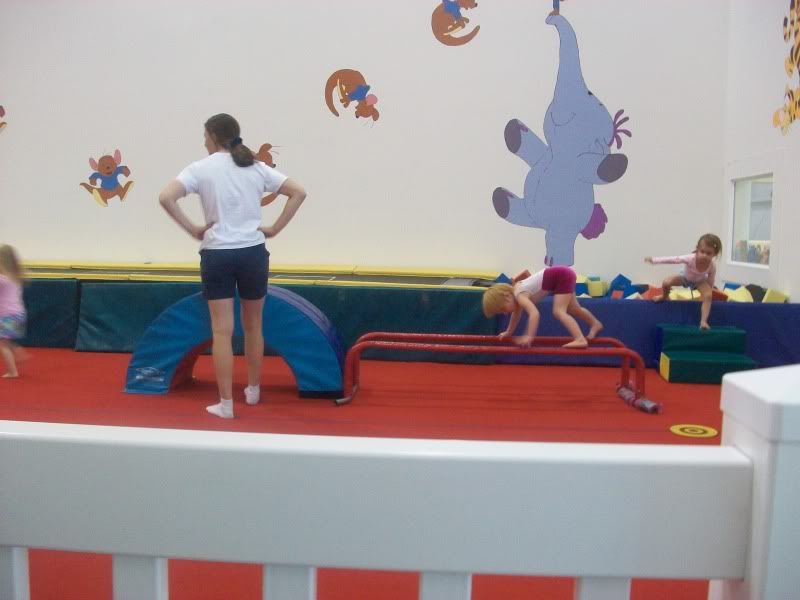 This means that Gray and I are back behind the fence watching. Watching for five minutes until he breaks into squealing because
he wants to be in there too
and I have to haul him off to a different part of the gym.
This time, though, things were unexpectedly different. This time Gray decided to try to do the movements outside the fence.
Wish I'd thought of encouraging him to do that.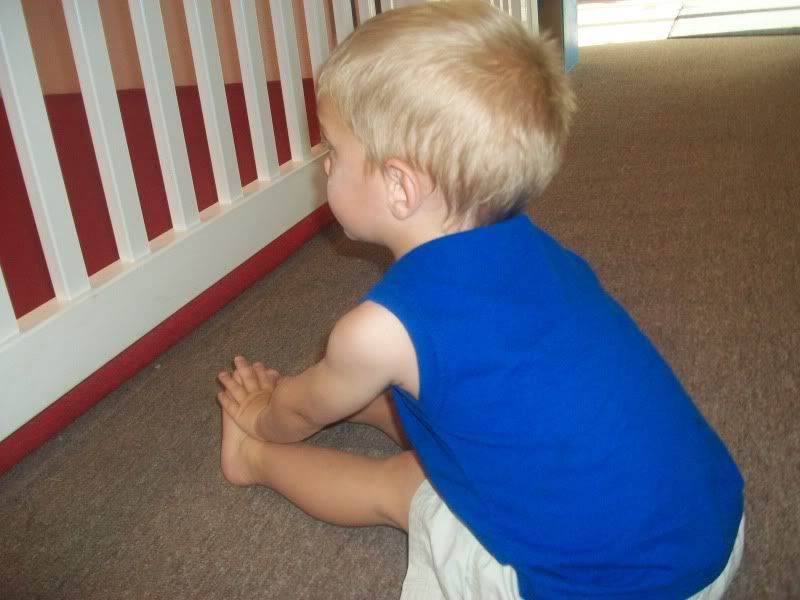 It kept him busy and happy.
For all of 15 minutes.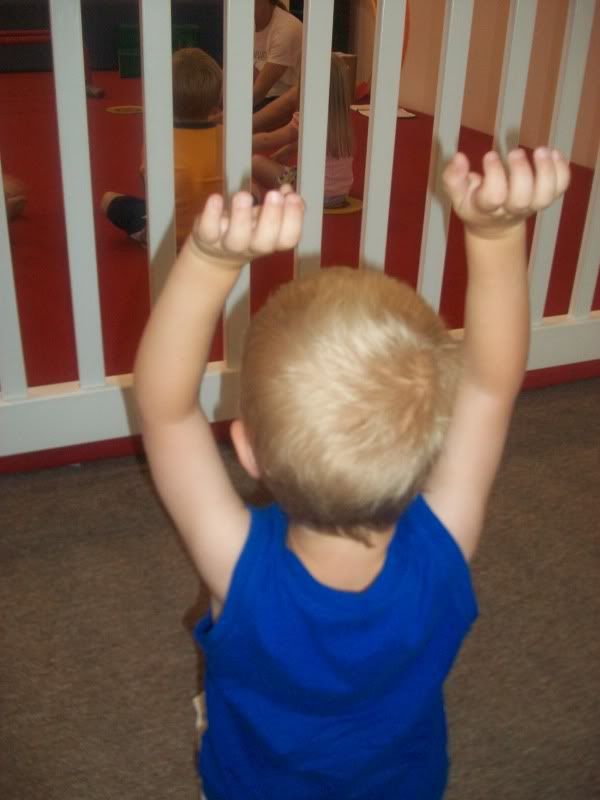 Then they moved to the trampoline and he couldn't follow. Back to exploring the rest of the gym far away from her class, but it was a glorious 15 minutes.