We don't get a lot of rainy days around here, but when we do,
these yoga dvds
are *always* pulled out.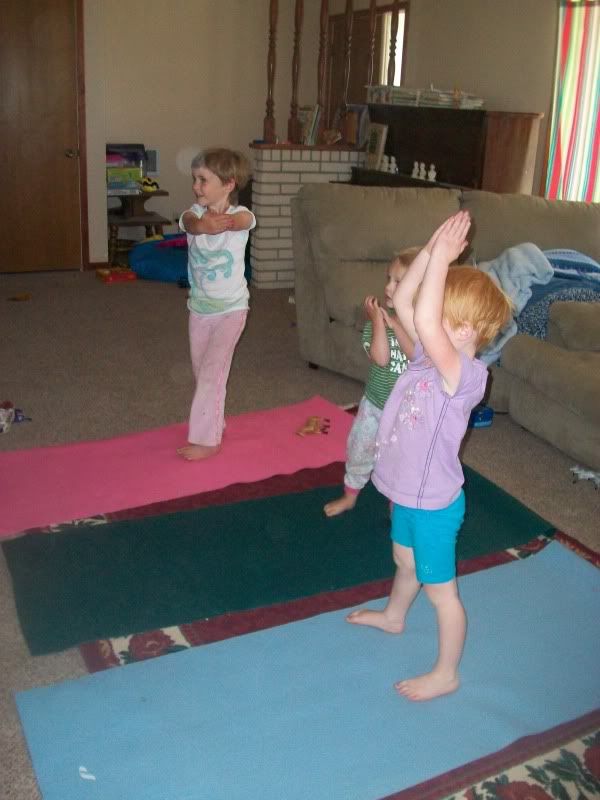 The girls are really into it. Gray is kind of into it - especially the 'shaking your joints out' part.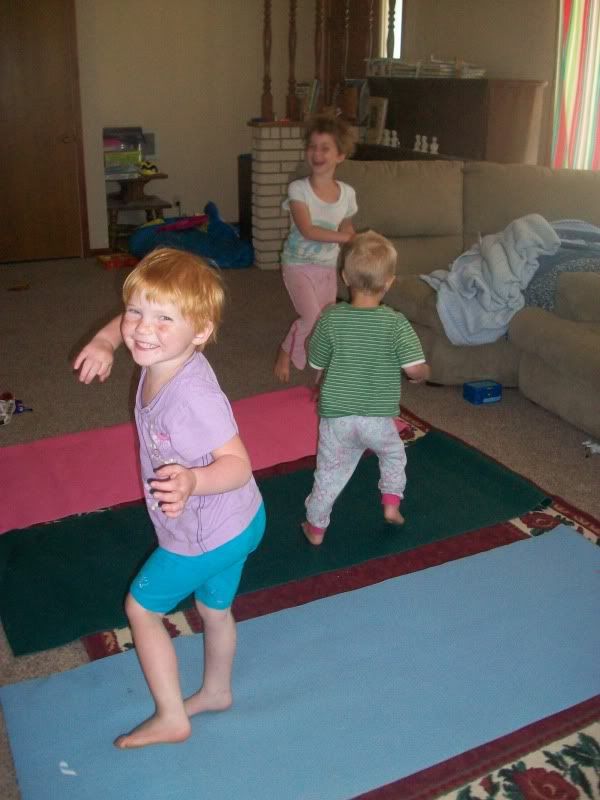 But see here, how he's starting to look down, noticing something on the ground?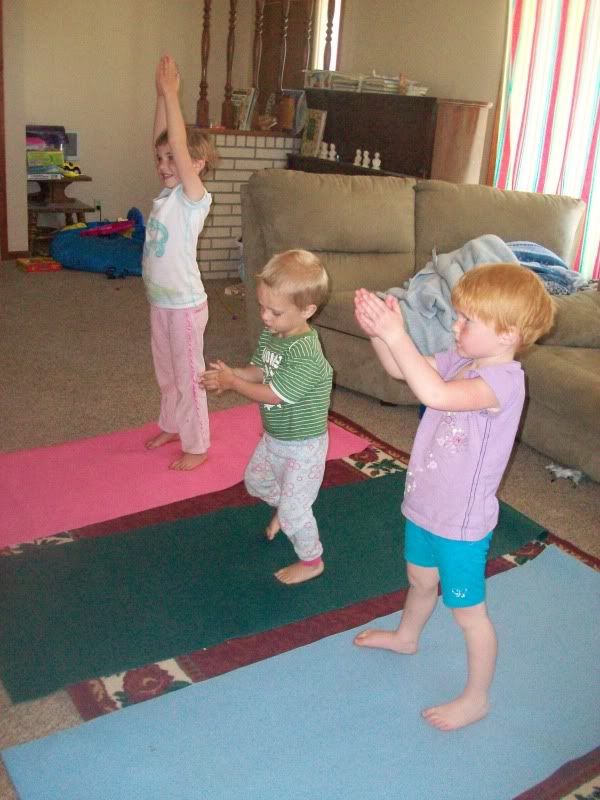 Yeah, we lost him.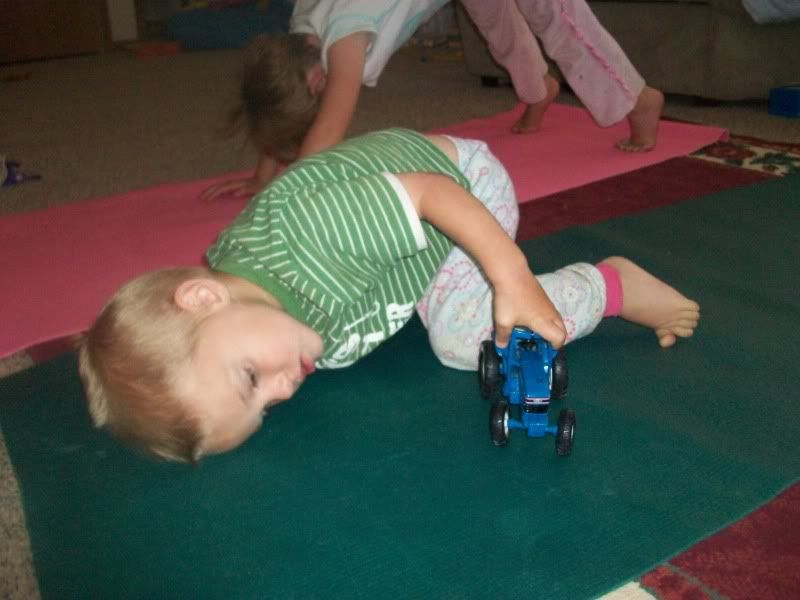 Downward tractor.
Still not paying attention.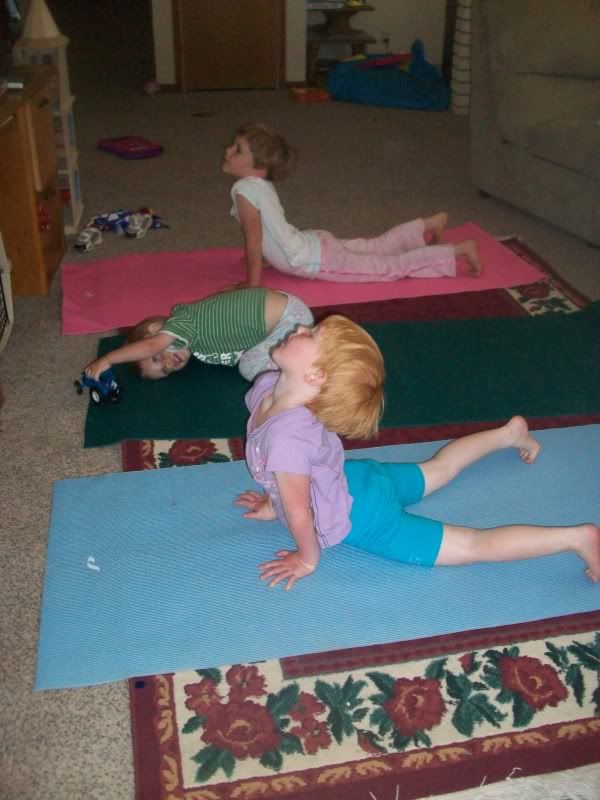 But we had him for all of two minutes. That's a record.