Two kids had sore throats this morning, it was windy outside, and the snow drifts had us locked in anyway, so we had a busy day mostly spent inside.
Lots of games - chess, Animal Yatzee, Dragon's Journey, Guess Who.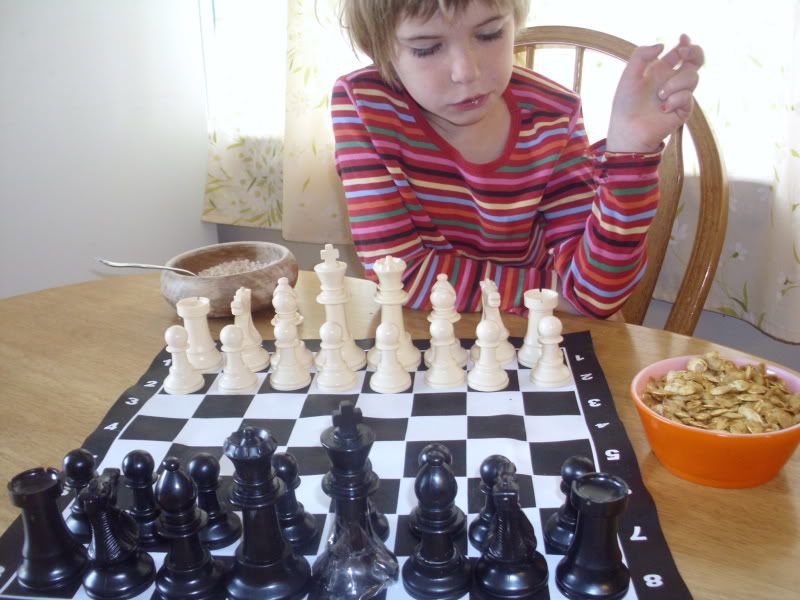 Marshmallow crackles - so soothing for a sore throat.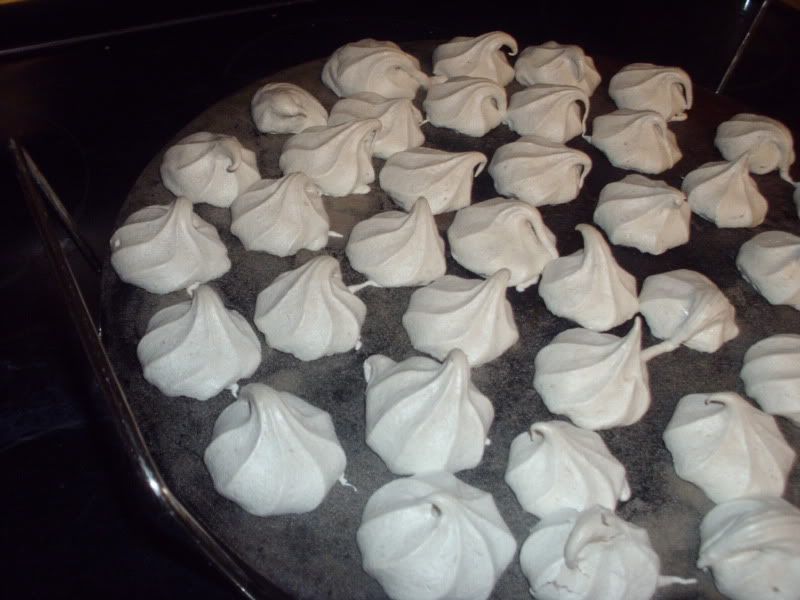 A tent house.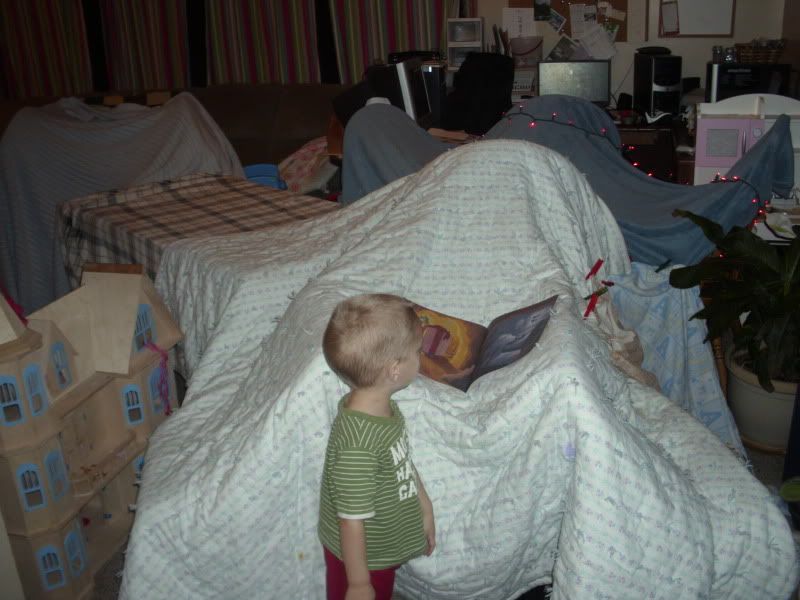 It started out small but there were ... issues over who was to be allowed in. Hence the three separate houses attached by table tunnels.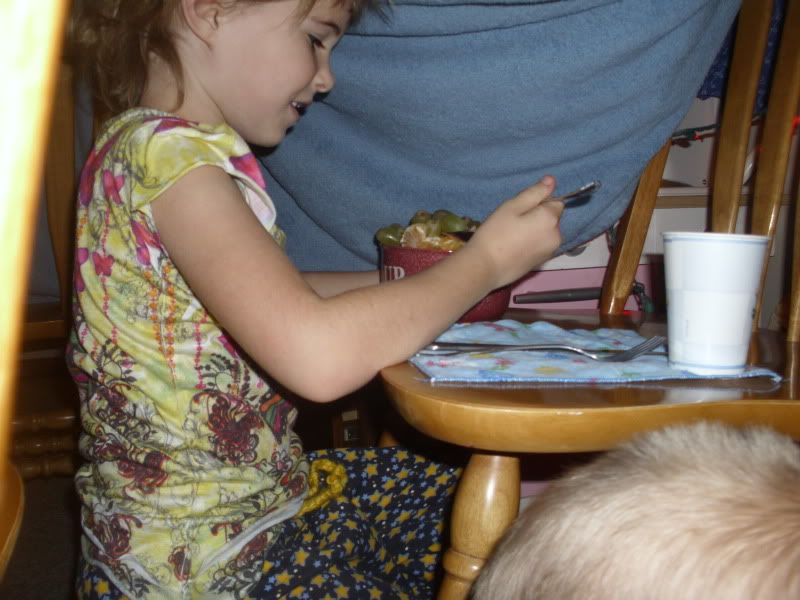 Every blanket in the house.
Mailboxes even.
Dancing to Christmas music.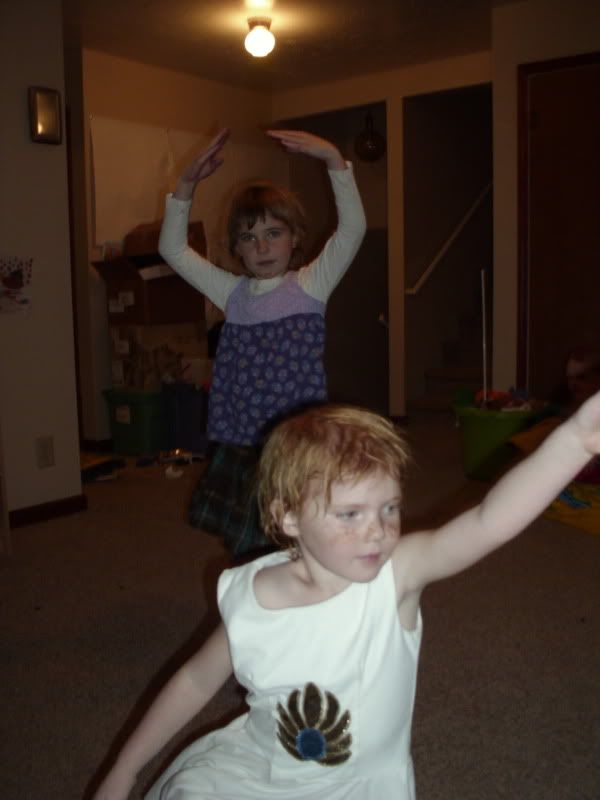 This little guy *loves* dancing, though this shot is unusual. Normally he looks like a velociraptor when he dances.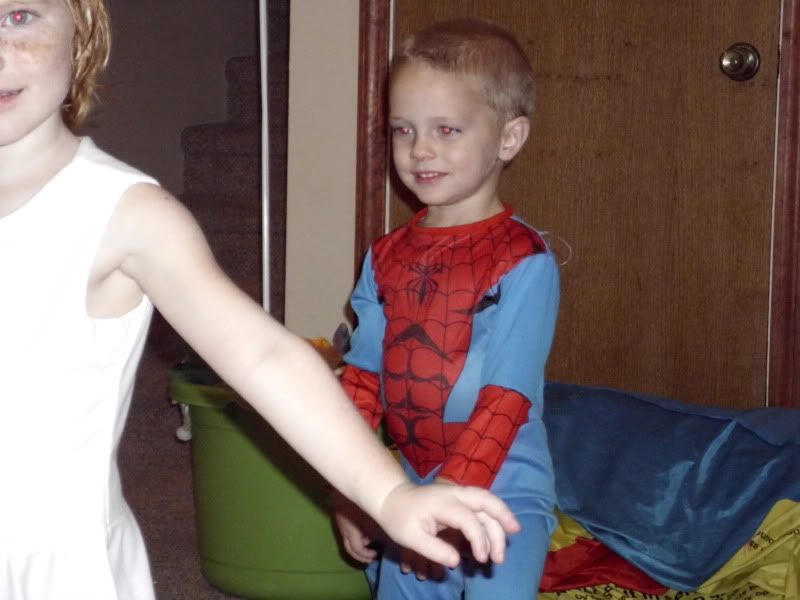 Remember on my Halloween costume post when I said he's not into costumes? Yeah. He is now. If he has a choice, he'll be squeezed into this costume.
Playing with Halloween clearance scores. Black nail polish and lipstick were in a pack together for ten cents.
Black wig was 50 cents. Awesome.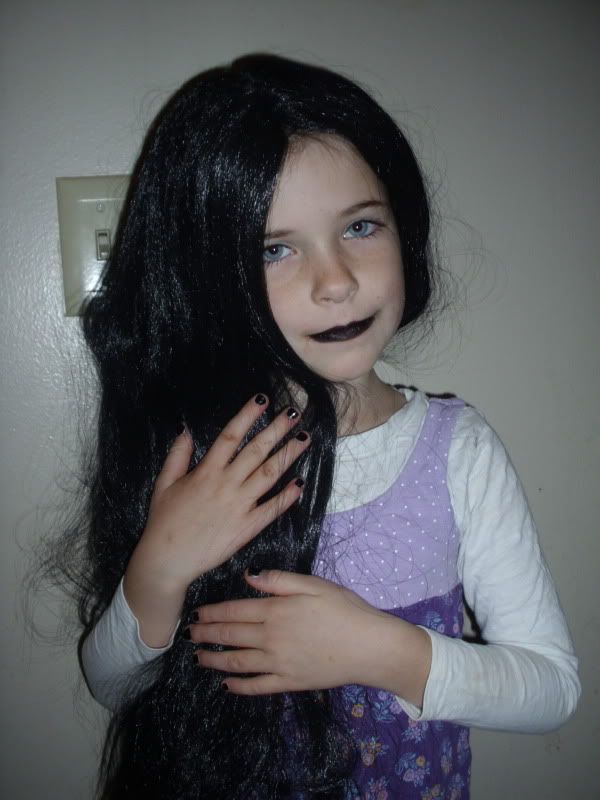 She felt very glamorous.
Then baking cupcakes and making frosting for four very special birthdays.
Dance recital.
Then the birthday celebration for Moongem (the unicorn in the back), and Nettie, Moonshadow, and Rosie (the dolls).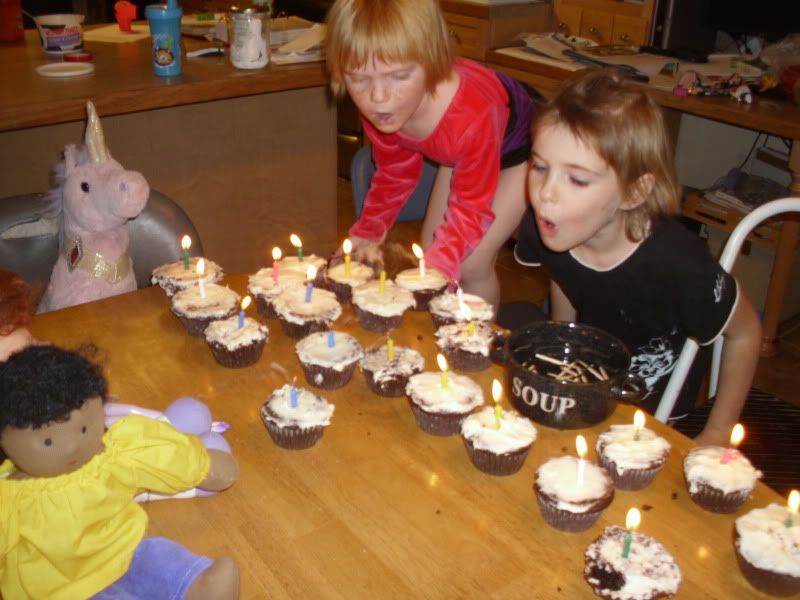 There were a lot of candles.
That's enough for one day.