I don't like change. A few months ago, I lost my photo organizing program in a computer crash. I've been nearly crippled blogging-wise without it, but I couldn't pass up sharing our first snow day. (and some cool owl pictures
here
)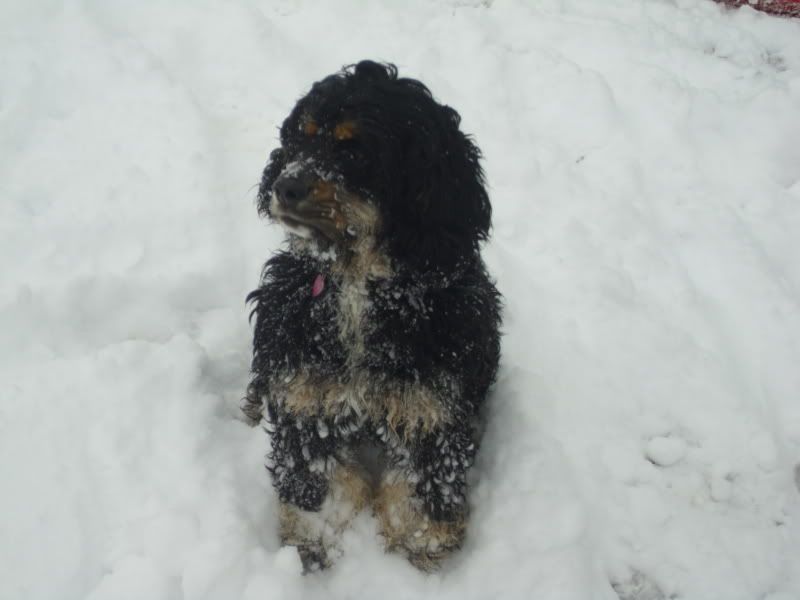 The hairy cocker spaniel is in heaven.
Hannah woke up, looked out the window and said "SNOW! First I'm going to the bathroom, then I'm getting dressed, then I'm getting in my coat, then I'm going outside and throwing snowballs, then I'm building a snowman, then we're riding in the sled, then I'm going to drink hot chocolate and then we're having pancakes!" And then she breathed.
Gray didn't notice the snow until I opened the door with him beside it. Then he squealed and giggled and squealed again.
We were getting those two dressed to go outside when we heard Ains wake up upstairs. The first thing she said was "YAY!!! SNOW!!!" And all was right in my world.
So out in the snow we went. And snowballs were first.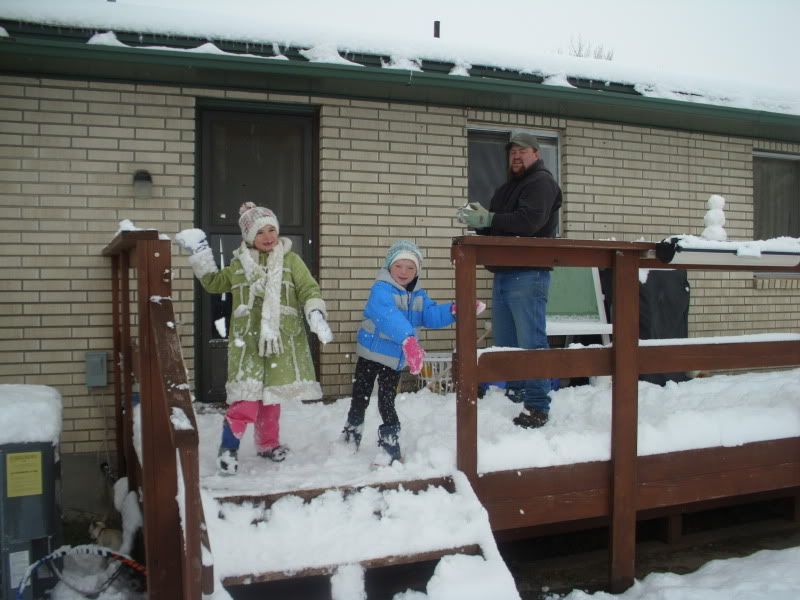 Gray was trying, but couldn't get the snow to go more than 6 inches, so I had to stand really close to let him hit me with it.
His face when he was hit was hilarious.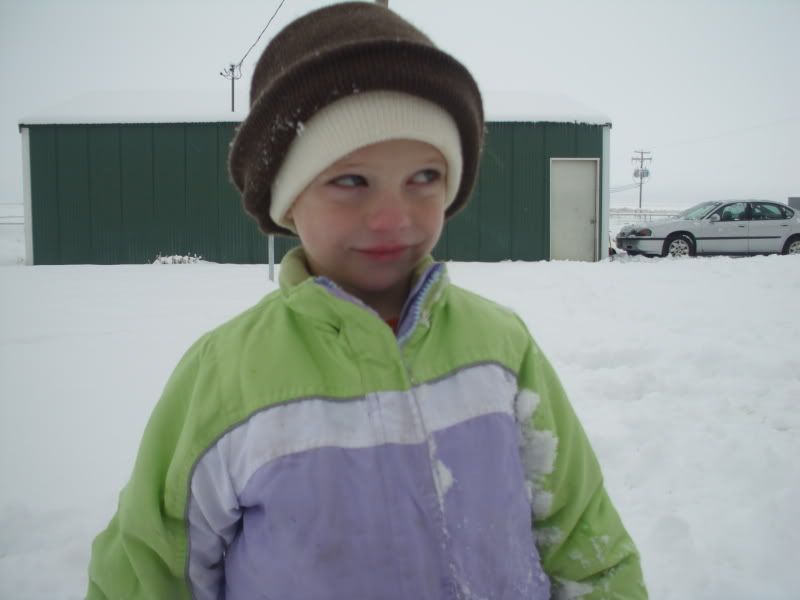 Not amused.
Then Ains had had enough of the cold, so she went inside with Bella.
The snow was too dry for a big snowman, so a snowbaby was all that got built.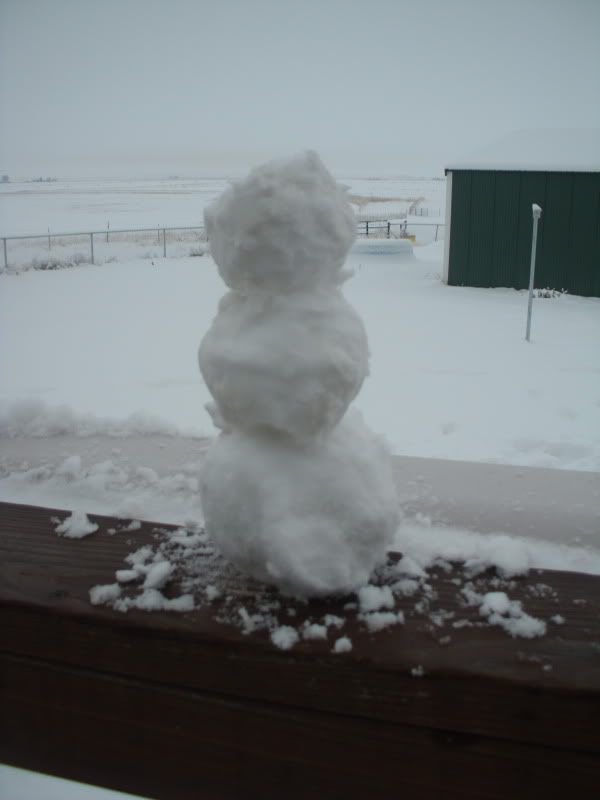 Hannah talked Ains into coming back out for a sled ride.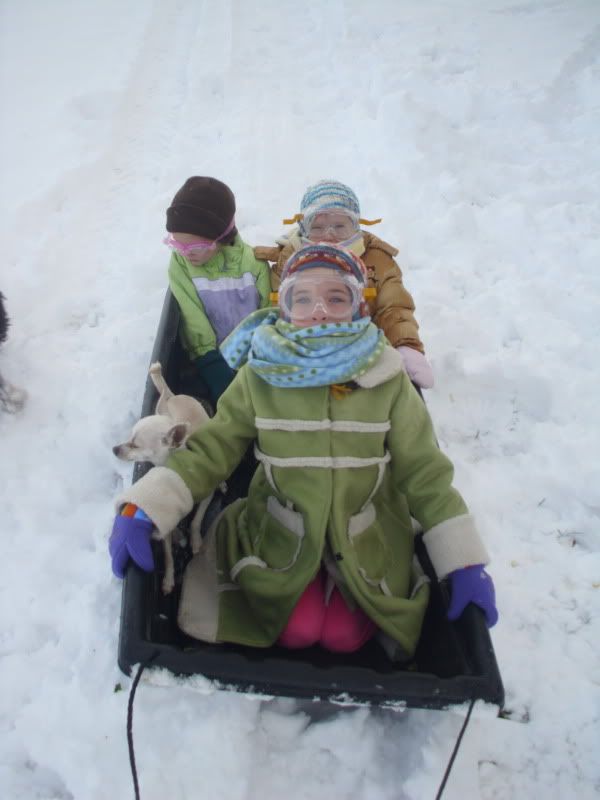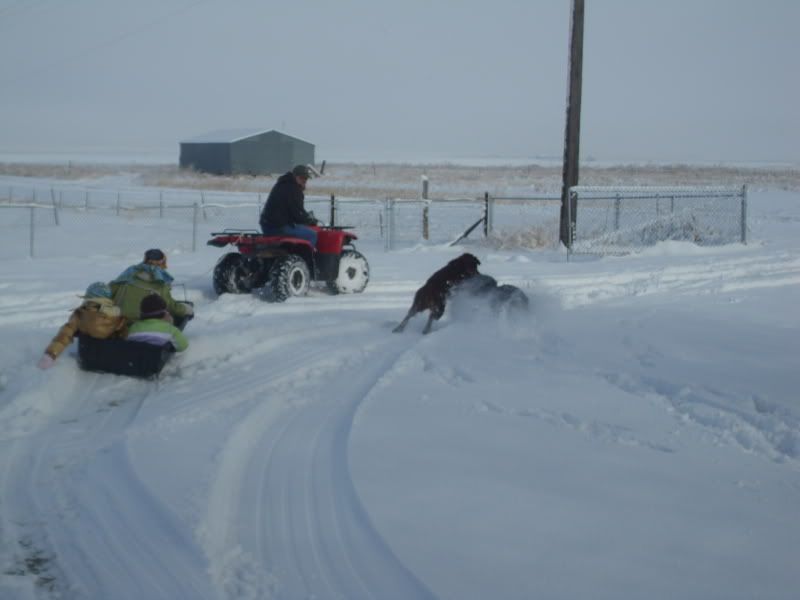 Then they made hot chocolate to warm up. You see that jar that says 'Super Family Size' on it?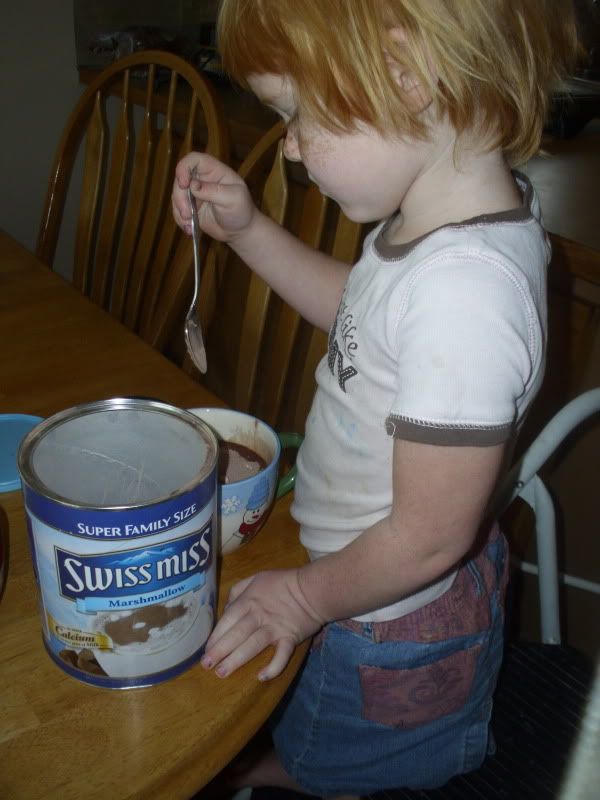 That translates to "Ainsley Size". Not even kidding.
Hot chocolate with a side of hot chocolate powder. Not much better.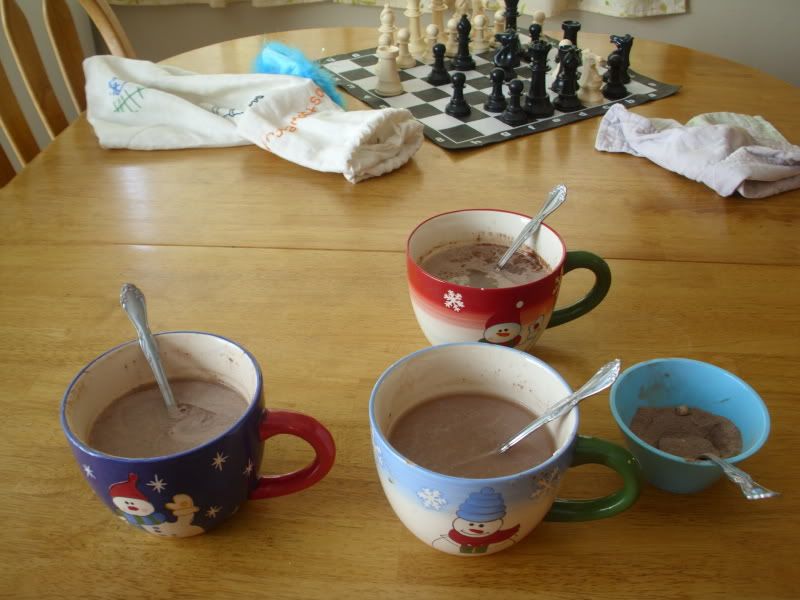 For the next few days, our clear, drifting snow days turned into freezing, blowing snow days, so we've stayed inside and gotten some projects done. It looks like winter is here.