New sewing post up
over here
.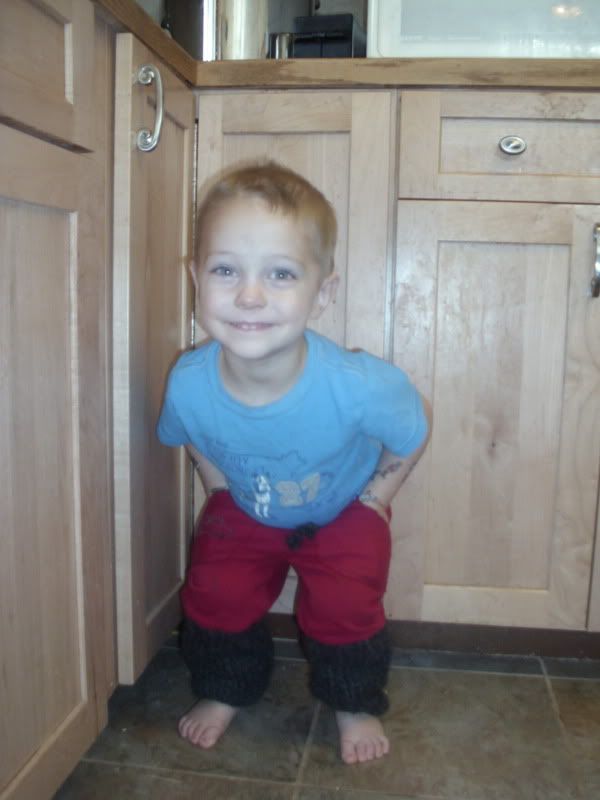 We got our tree up last week and this is the first year in nine years that we have a store-bought tree. Usually we get one while we're in Wyoming visiting family - it's a tradition, hunting for the perfect tree in the perfect spot (too many trees in one place) and hauling it back down the mountain. Didn't happen this year, so we went to a local greenhouse and got a tree.
I forget what a magical thing this is - decorating a tree in the house.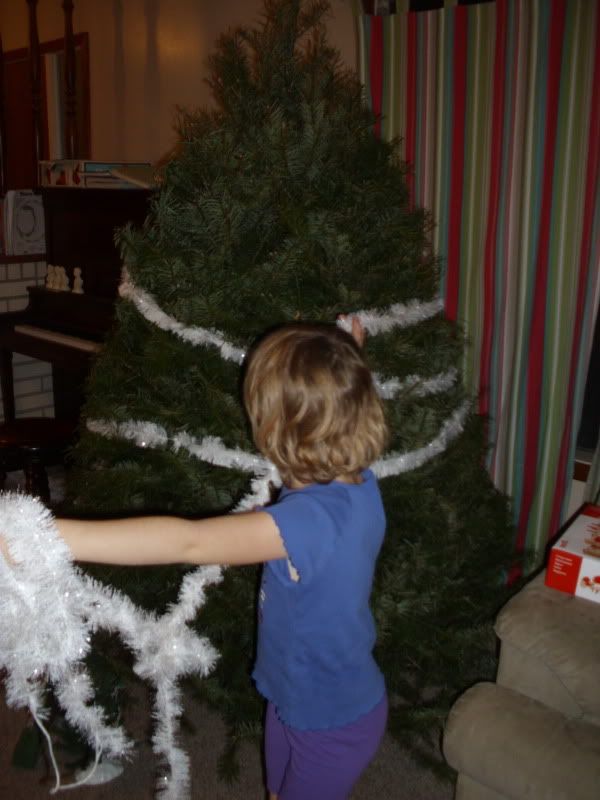 So much glitter to be distributed!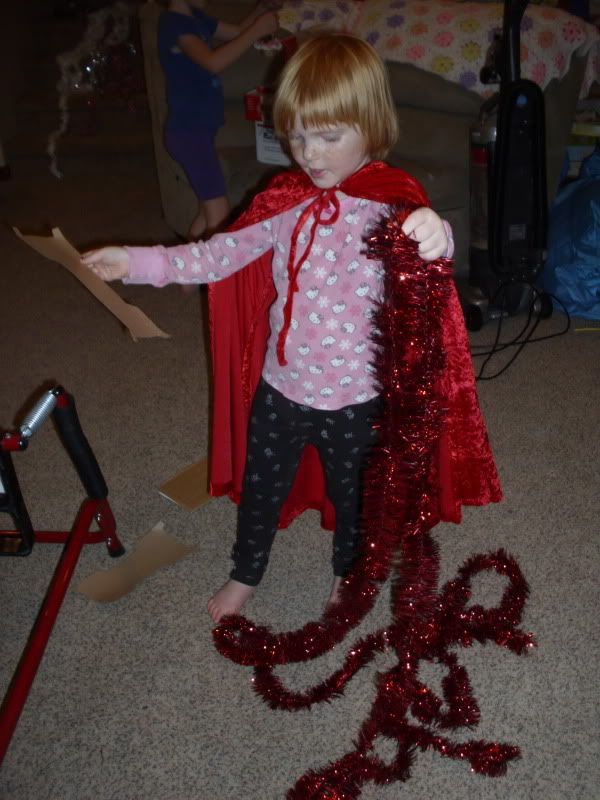 Ornaments to be dug out and put on the tree.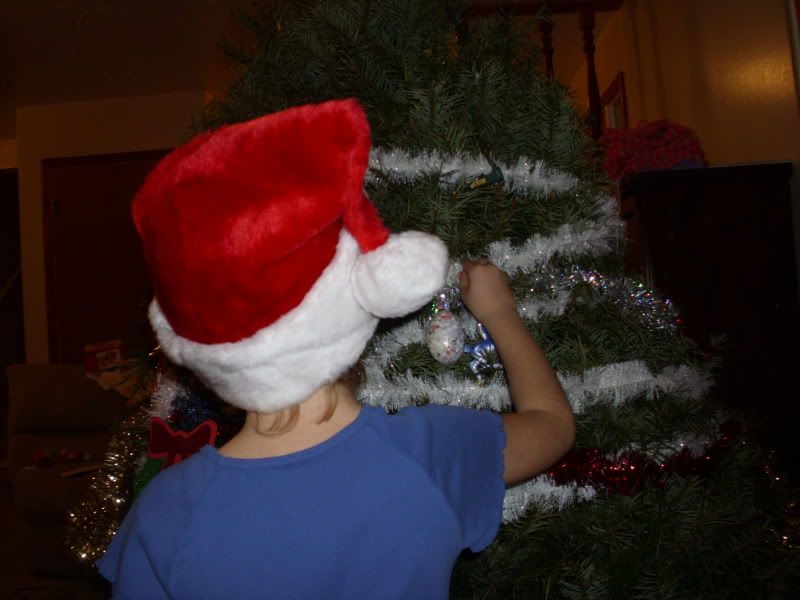 All that we as adults did this year was get the boxes out, untangle lights, and help where asked. The girls did all of the decorating.
Gray just wanted to wear the hat and play.
So our tree is so clearly decorated by kids. All of the ornaments in the same spot, all of the lights in one area ...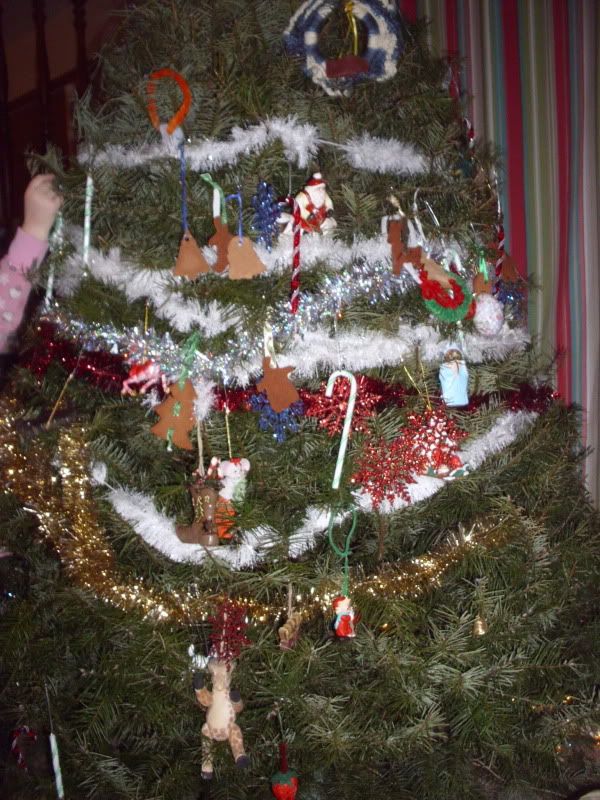 It's perfect for this season of our lives.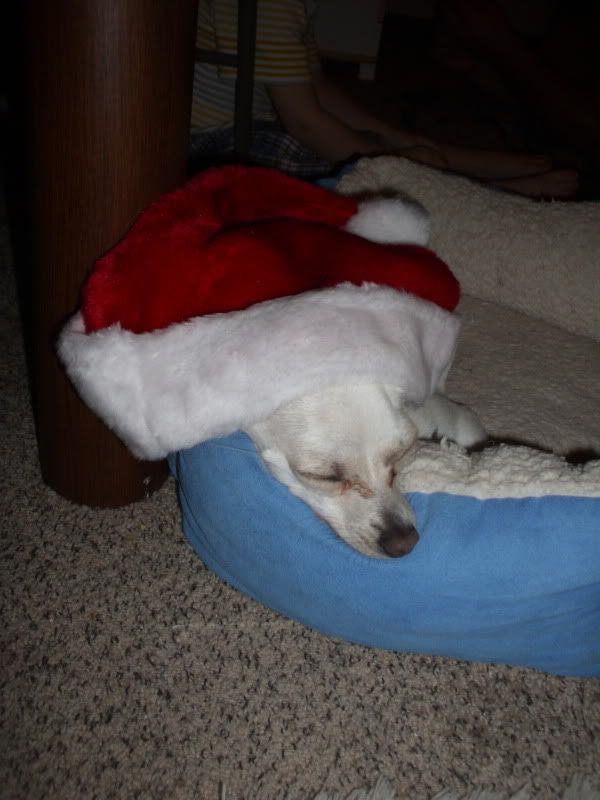 Happy Holidays!